Javier Jimenez of Stick up Monsters just announced a Solo art Show to take place at PlayToysForever from 2017/8/26 to 2017/9/3;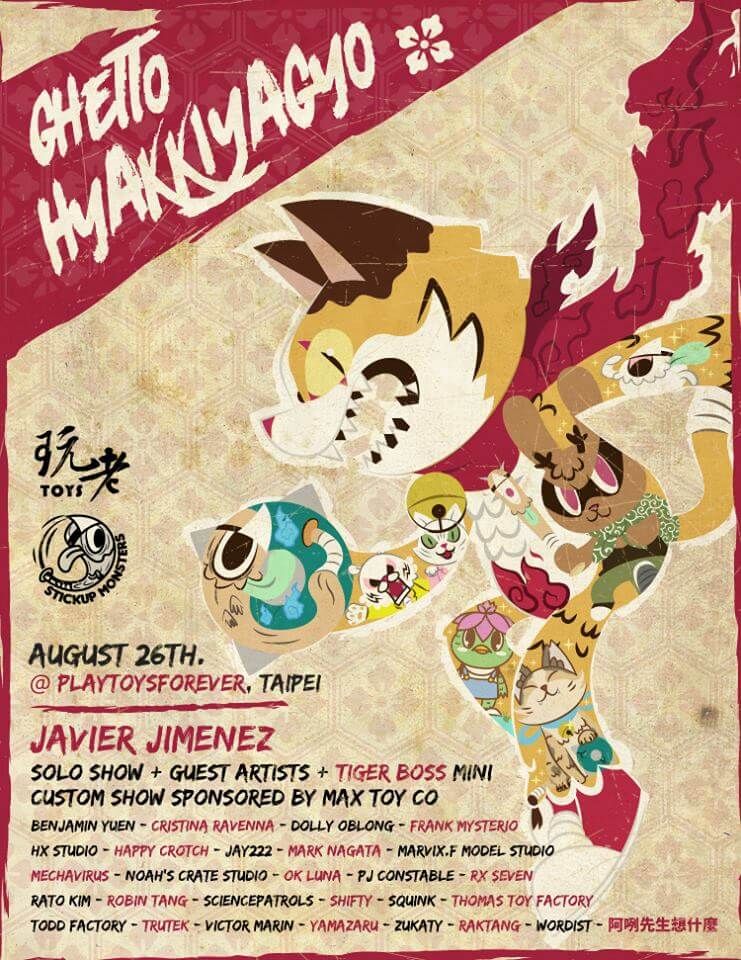 It will feature an all starts line up with a ton of custom StickUp Monsters toys. Also Max Toy Co. will host a Tiger Boss & Office Cat mini Custom Show!
Taiwan is the place to be!
[box title="Important Details"]
WHERE: PlayToysForever in Taipei (Taiwan).
WHEN: From 2017/8/26 to 2017/9/3.
[/box]
Javier Jimenez is releasing a GID Wananeko that includes a purple necklace with bell exclusively at PlayToysForever during July;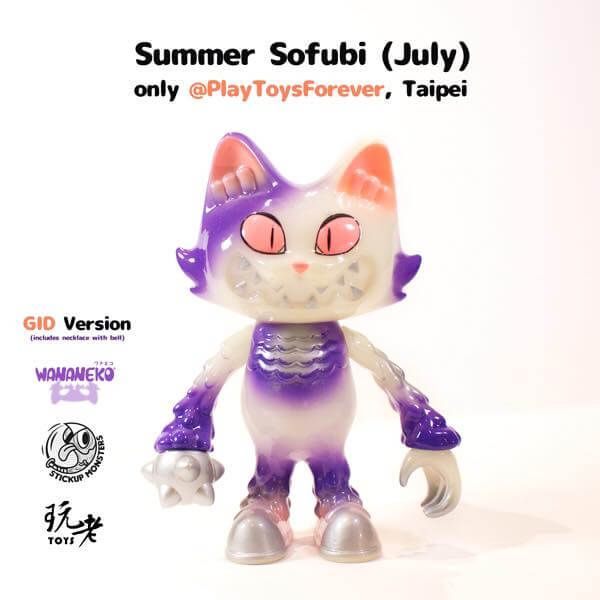 Also a Daylight Shooter & Nightcrawler GID Wananeko and Baby Wananeko are scheduled to drop for angel abby Soft Vinyl Festival on August 5-6 at The Hub in Hong Kong;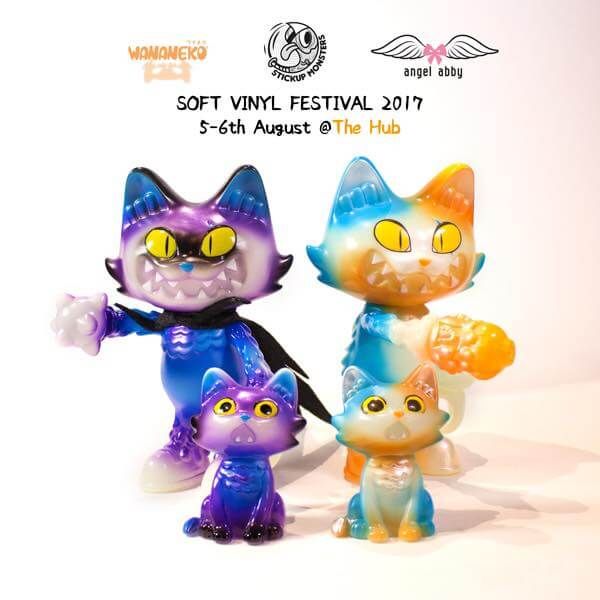 Don't forget to check Javier Jimenez guide to paint Sofubi, where you can check Wananeko being brought to life;
Give Javier a Holla Via Facebook , Deviantart , Website , Instagram and Twitter.