We see it's not just us whos been indulging in the smash hit Squid Game show! INTRUDER ALERT notify Lee Byung-hun! UMEToys Geekwok has dressed up as one of the soldiers! UMEToys will be handing out the game cards tonight and see if you can own one of these SquidWok and view the game from the other side.
As homage to Squid Games, I'd like to introduce this little foot soldier. Sporting a magenta jumpsuit and chest camera this little guy is ready to police your collection.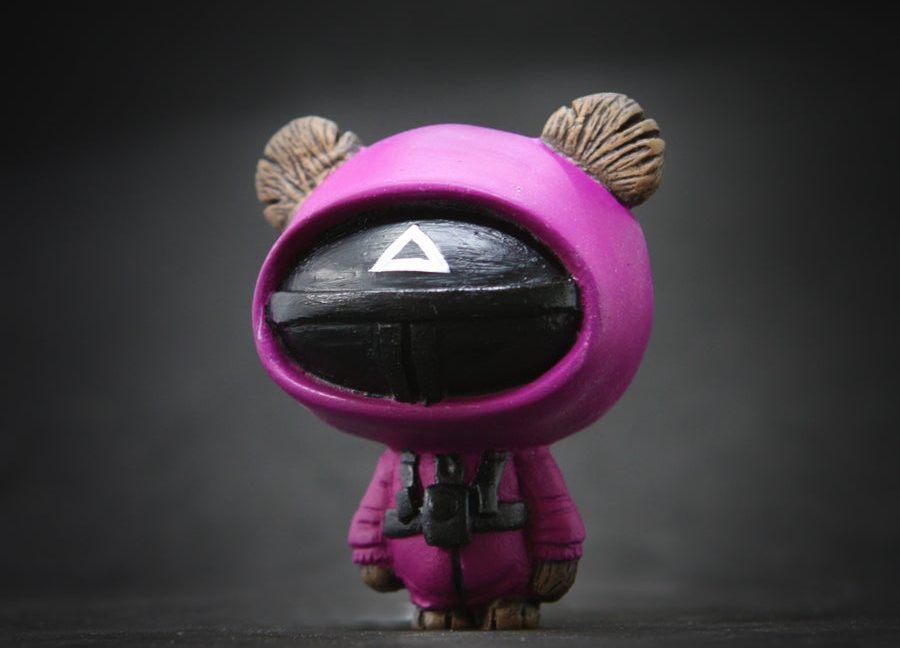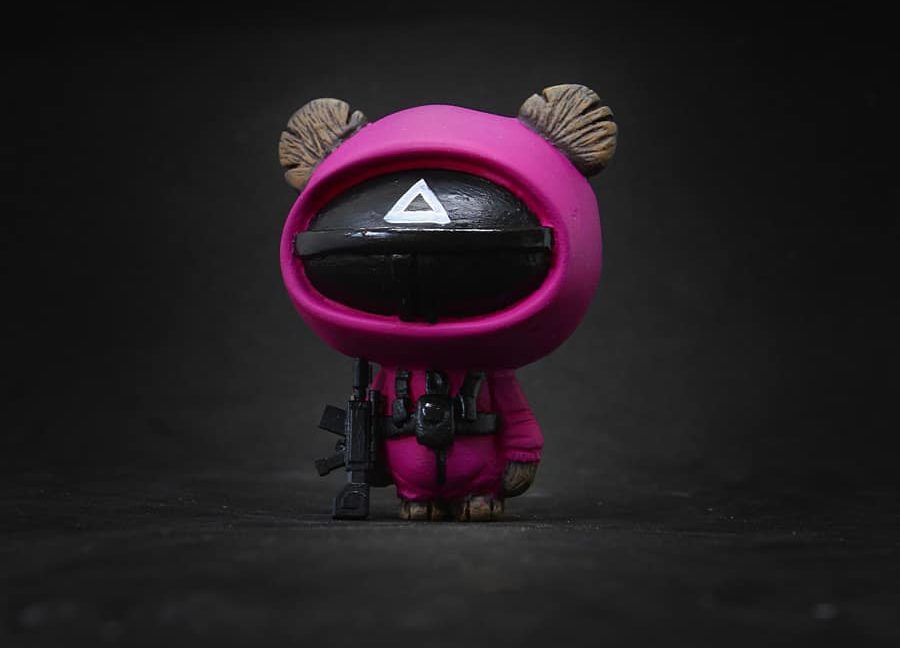 Each SquidWok will ship in a header carded bag with a machine gun accessory and sticker.
If you'd like a complete set of them let UMEToys know and he can work something out. .
WHEN: Friday 8th October 2021 6pm London time tonight
WHERE: https://umetoys.bigcartel.com/
PRICE: £30.50
Head over to UMEToys social sites to stay in contact with him.
If you want to get your Designer Toy news first, you should look to download our new TTC Mobile App. Designer Toy news direct to your smartphone. No dealing with social media algorithms.