2017 is going to be indeed a great year for the art toys scene! Not long ago we announced BLOODGUTS DOWNUNDER exhibition and now other event caught our attention also in Australia. YES! For this one Sydney is getting its first sofubi show showcasing 37 artists from around the world: Australia, Canada, China, Hong Kong, Japan, Mexico, Thailand, UK and USA. Hosted by Rachel Coleman and Gabriel Strange.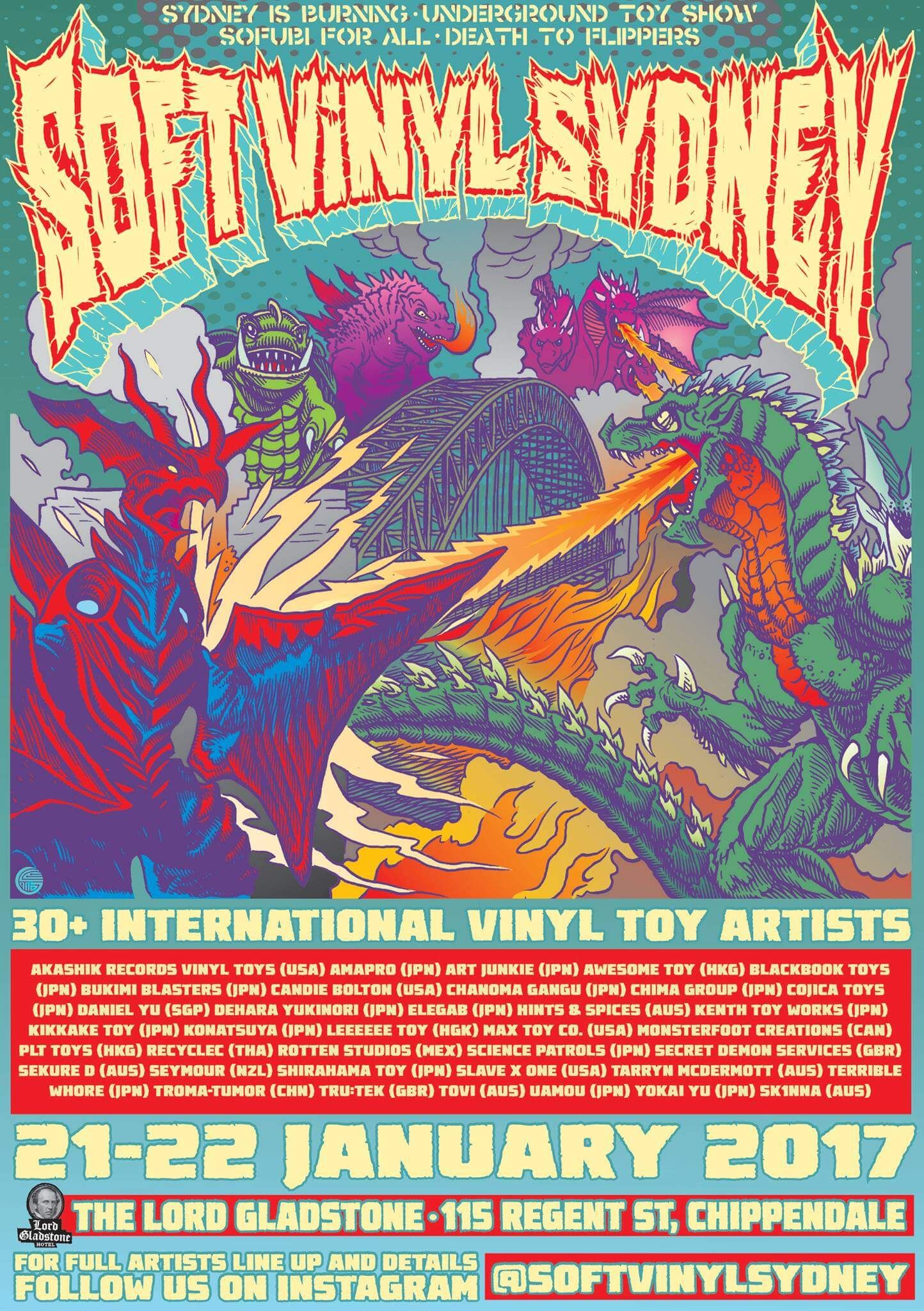 The line up is elite! All the major players in the sofubi scene are going to be there:
Akashik Records vinyl toys (USA) Amapro (JPN) Art Junkie (JPN) Awesome Toy (HKG) Blackbook Toys (JPN) Bukimi Blasters (JPN) Candie Bolton (USA) Chanoma Gangu (JPN) Chima Group (JPN) Cojica Toys (JPN) Daniel Yu (SGP) Dehara Yukinori (JPN) Elegab (JPN) Hints & Spices (AUS) Kenth Toy Works (JPN) Kikkake Toy (JPN) Konatsuya (JPN) Leeeeee Toy (HGK) Max Toy Co. (USA) Monsterfoot Creations (CAN) PLT Toys (HKG) RecycleC (THA) Rotten Studios (MEX) Science Patrols (JPN) Secret Demon Services (GBR) Sekure D (AUS) Seymour (NZL) Shirahama Toy (JPN) Slave x one (USA) Tarryn Mcdermott (AUS) Terrible Whore (JPN) Troma-Tumor (CHN) Tru:Tek (GBR) Tovi (AUS) Uamou (JPN) Yokai Yu (JPN) 5k1nna (AUS)!
And of course exclusive figures;
[slider source="media: 63343,63342″ width="520″ height="720″ title="no"]
The art on this event is looking great, so awesome merch is to be expected. Major points there. Ideal for those who like to rep the scene!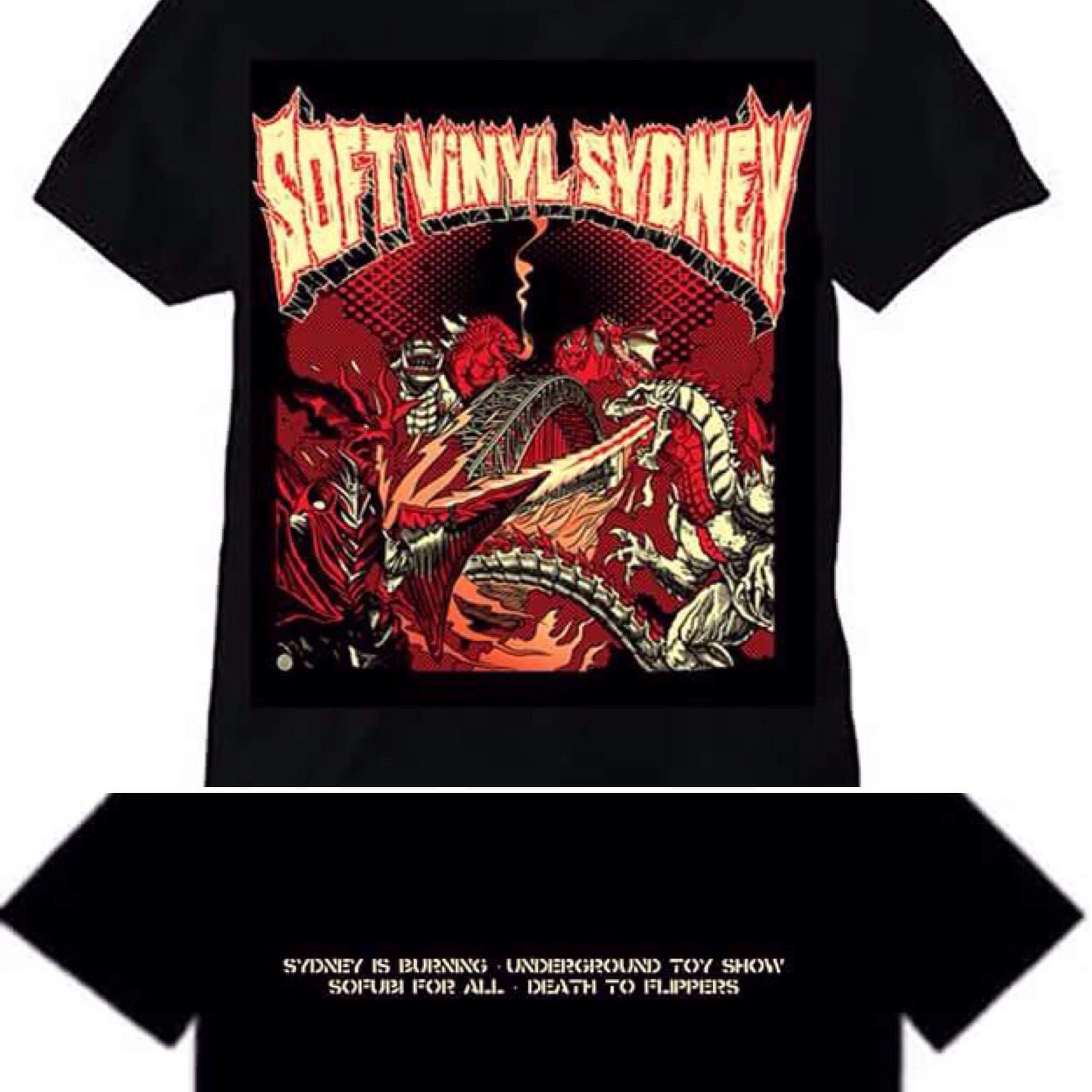 WHEN?
21-22 January 2017
WHERE?
Lord Gladstone 115 Regent St, Chippendale
Preview on Saturday 11am to 6pm and sales on Sunday 12pm to 5pm;
Follow the event on Facebook, Instagram and email at [email protected].