"Boom! Shake The Room" yup, that's the track we got stuck in our heads when we saw the latest drop from Jason Freeny x Mighty Jaxx  as the "SMART BOMB" gets a new colourway "PINK EDITION". Jason Freeny x Mighty Jaxx. "Smart Bomb" which brings a mad and fictional storyline to go along with the release (read it HERE) It would be great is the Smart Bomb would really be A CURE FOR STUPIDITY.
The original Smart Bomb design was first hand-sculpted by Jason Freeny himself in 2013, using epoxy, polyurethane, acrylic paint and a thick piece of rope. Earlier on in March 2018, we have proudly recreated the Smart Bomb as a vinyl art collectable, in a limited edition of 300. The entire release was quickly snapped up in a few days!
This week, we are detonating the second colourway of this bombastic toy – Smart Bomb Pink Edition! This new version of the classic Smart Bomb creates an entirely different mood in contrary to the black Smart Bomb OG. The visceral pink makes it look more like a brain rather than a bomb, and while the colour is softer and cuter, it's ironically more disturbing. And we like it that way! This large vinyl bomb can be displayed on a Mighty Jaxx exclusive display base with a copper-look plaque.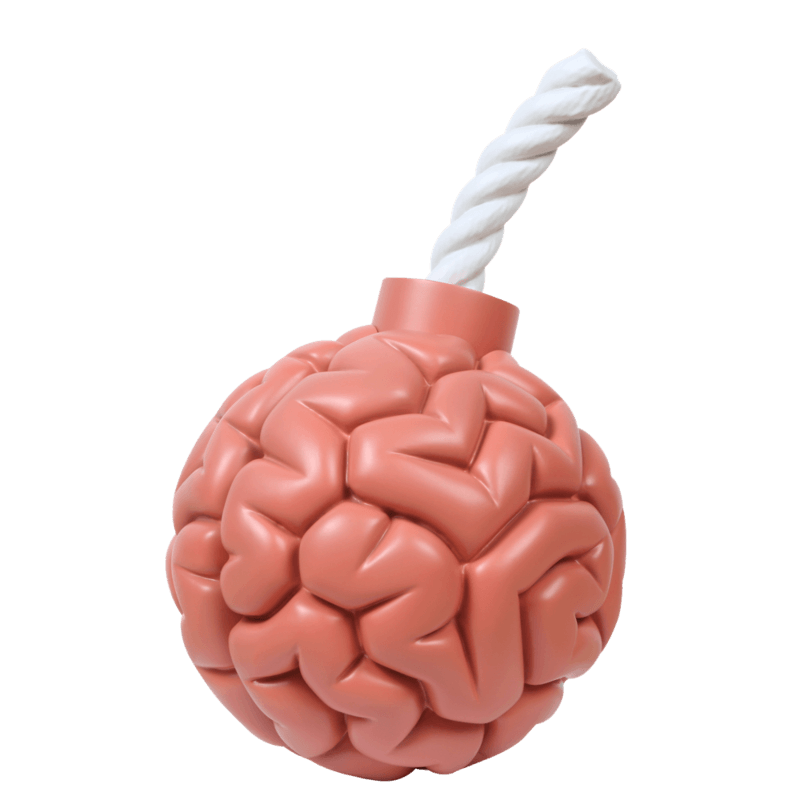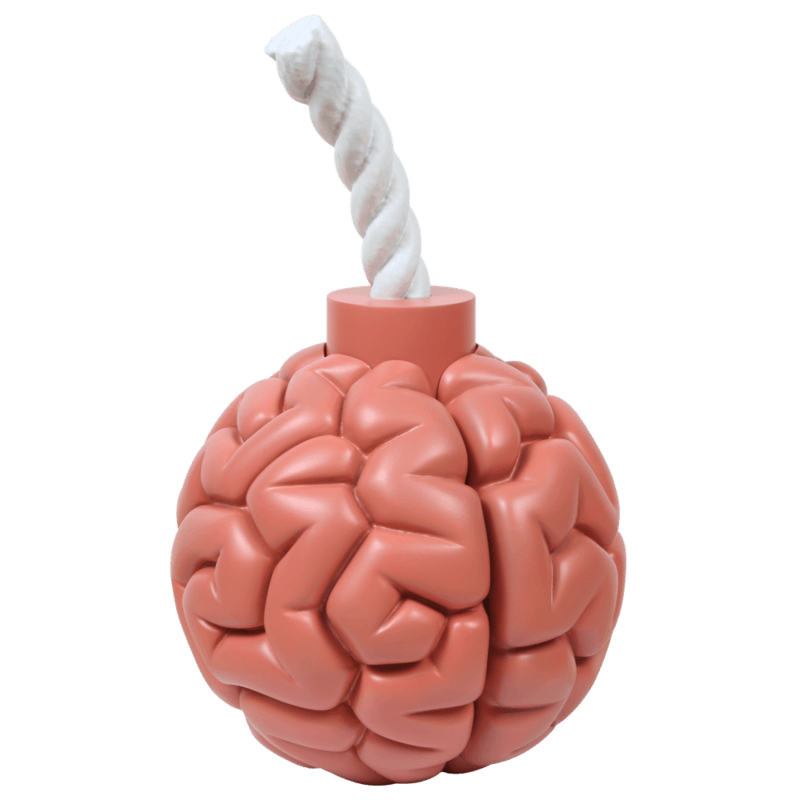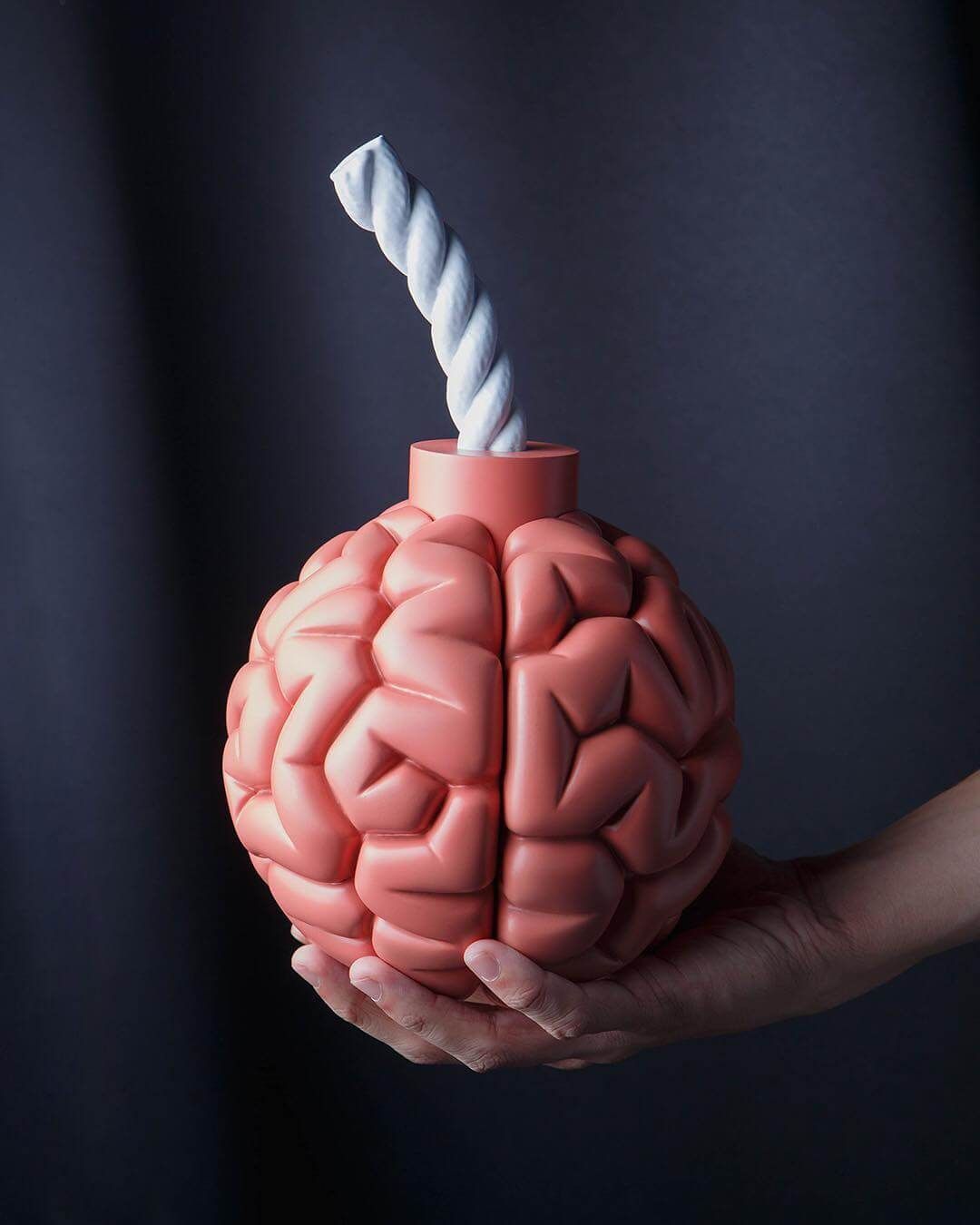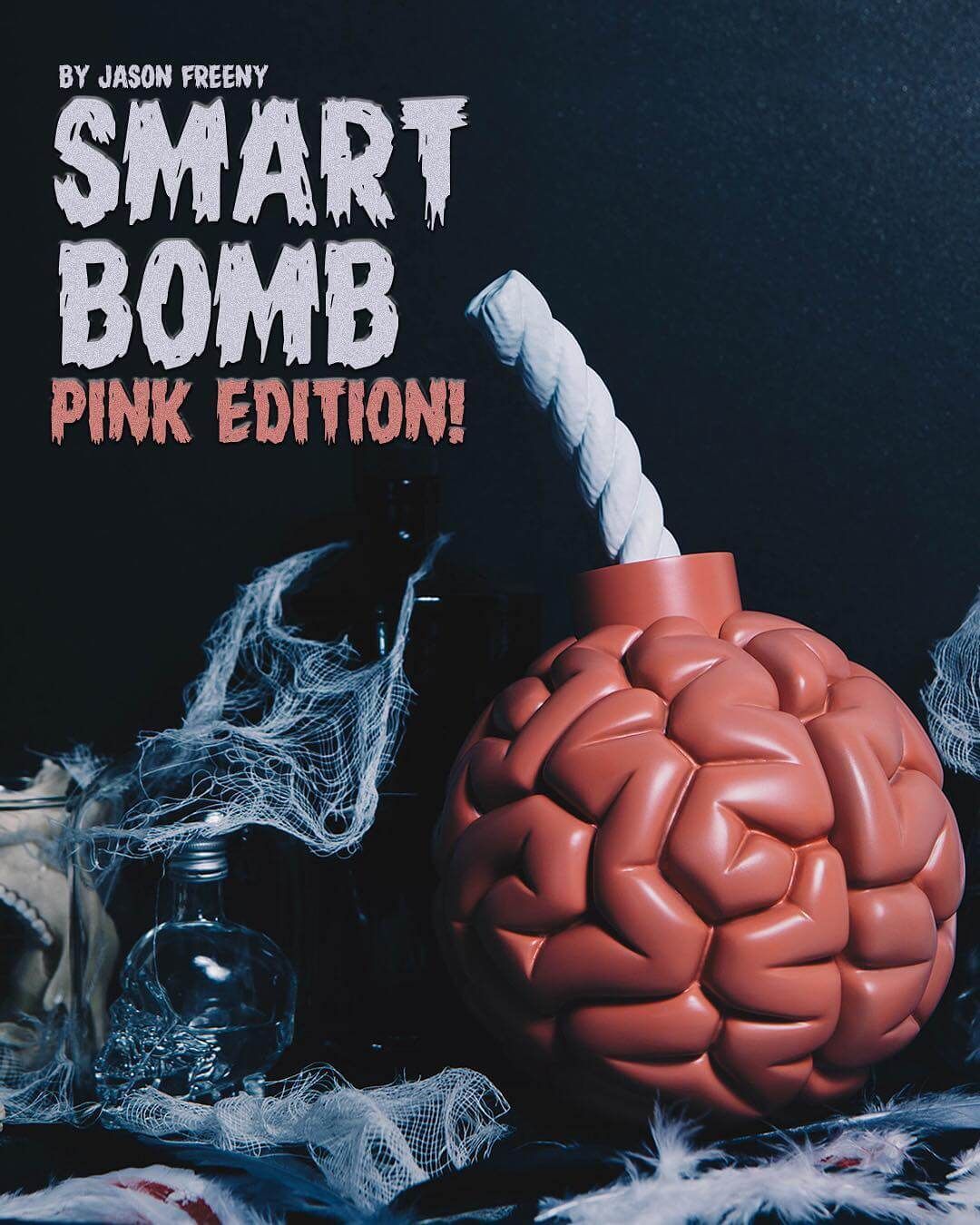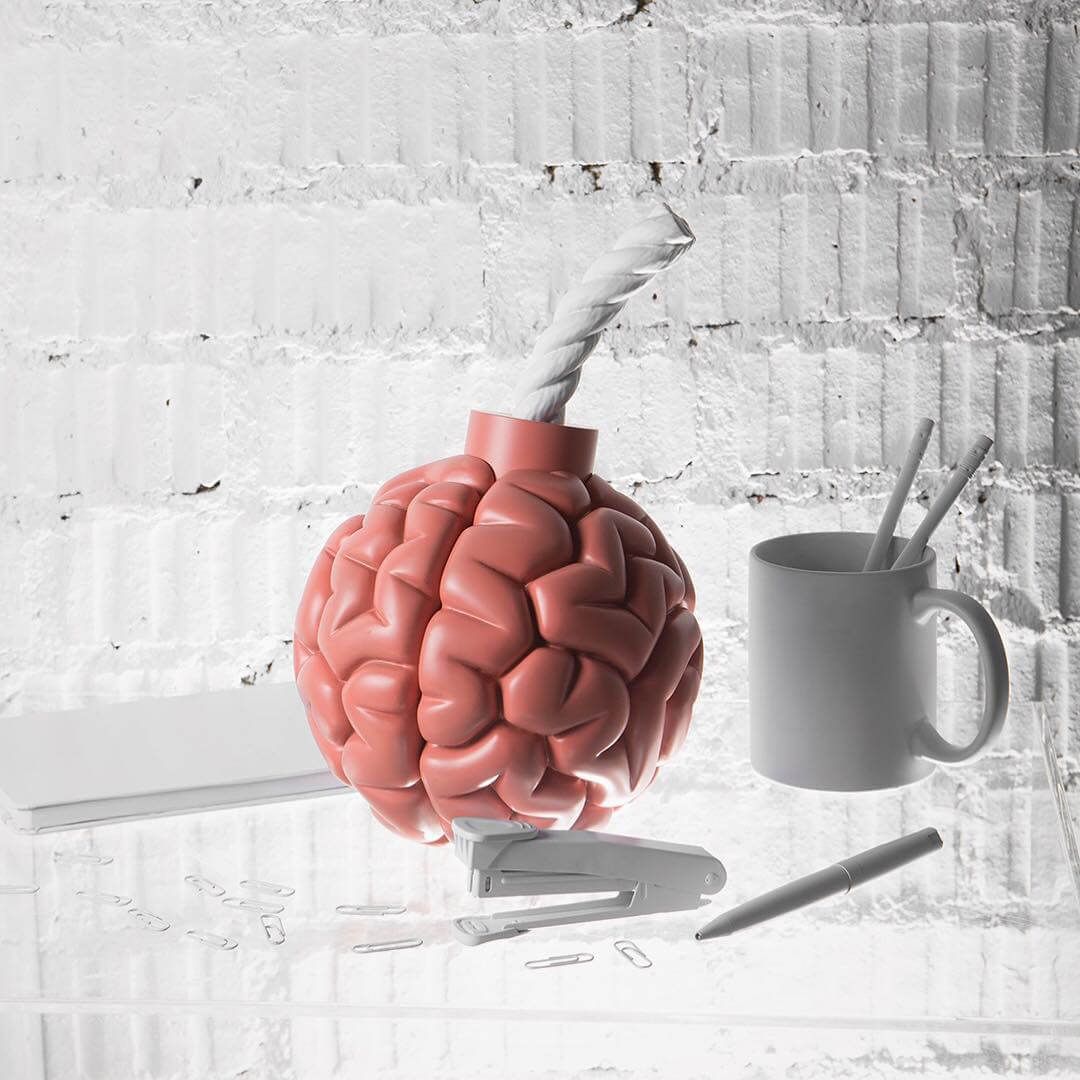 10″ (25cm) Vinyl art collectible
Free shipping worldwide
Comes with a Mighty Jaxx exclusive copper plaque display base
Each purchase comes with a Smart Bomb pin
Limited edition of 200
Pre-order item
WHEN: NOW
WHERE: https://mightyjaxx.rocks/
PRICE:$150 USD
Need your Designer Toy news first, you should look to download our new TTC Mobile App. Designer Toy news direct to your smartphone. No dealing with social media algorithms.
It's FREE.