Debuted at STS 2018, newly crowned DTA artist of the year, Quiccs x CHK DSK x Devil Toys "Sharko & Remi Toxic Kids Version gave us all a blast of colours with the rainbow blend. A beautiful clear soft vinyl cast with a soft gradient of pastel colours which doesn't look Toxic to us. Maybe if you licked it, it would be toxic? Anyway collectors and us who couldn't make it to STS and Five Points Festival have been on the lookout for an online release which could lead to showing the middle finger to flippers. Today we've found out that selected retailers have now begun to stock them.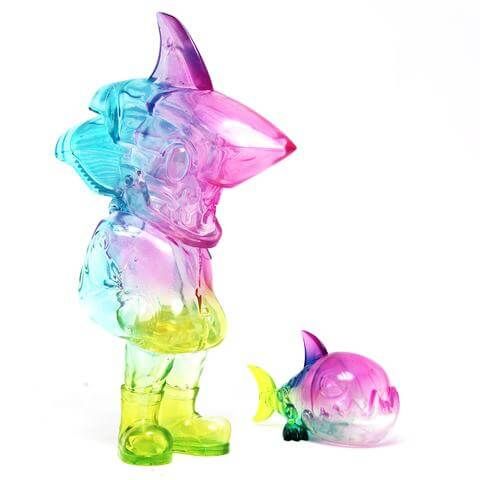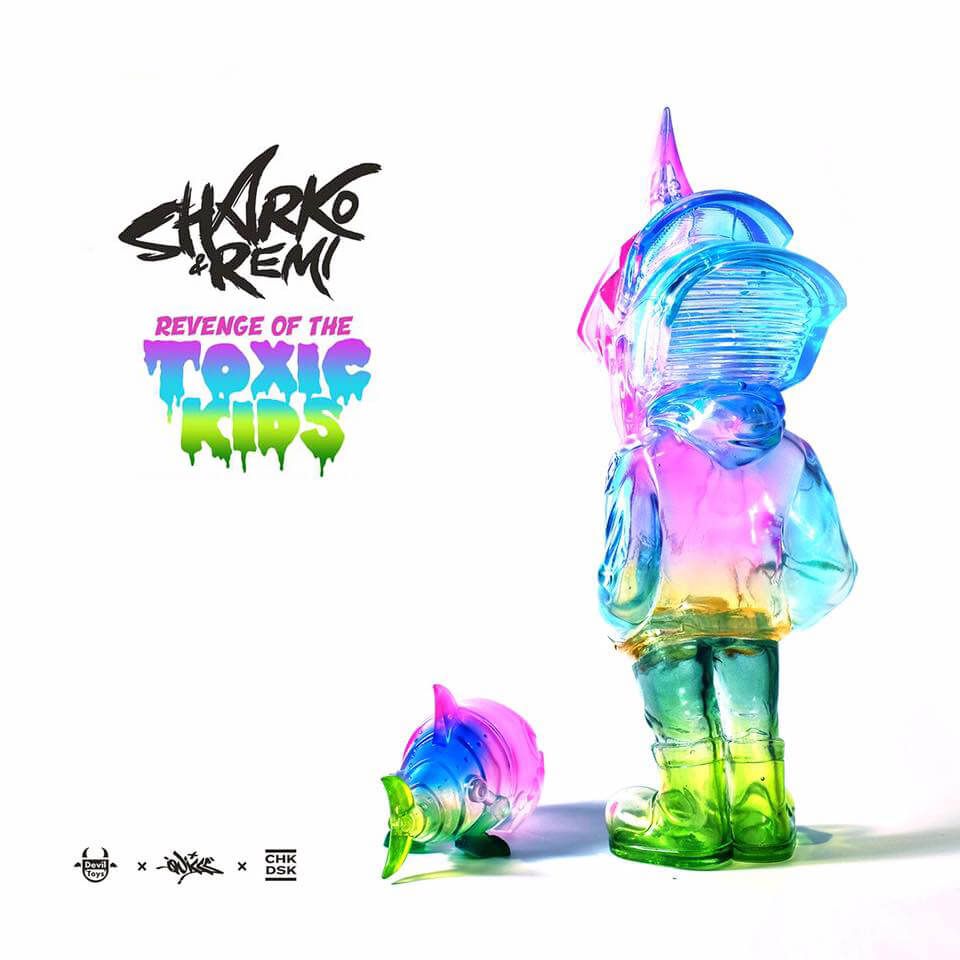 WHEN: NOW
WHERE:
https://www.myplasticheart.com/
Price: £60
If you want to get your Designer Toy news first, you should look to download our new TTC Mobile App. Designer Toy news direct to your smartphone. No dealing with social media algorithms.
It's FREE.
Contact Quicccs via E: [email protected]
Find CHK_DSK on Instagram and Behance.