Ryan Lansdon at Toy Aisle Customs just released the first character of "Gladiators of the Deep" series.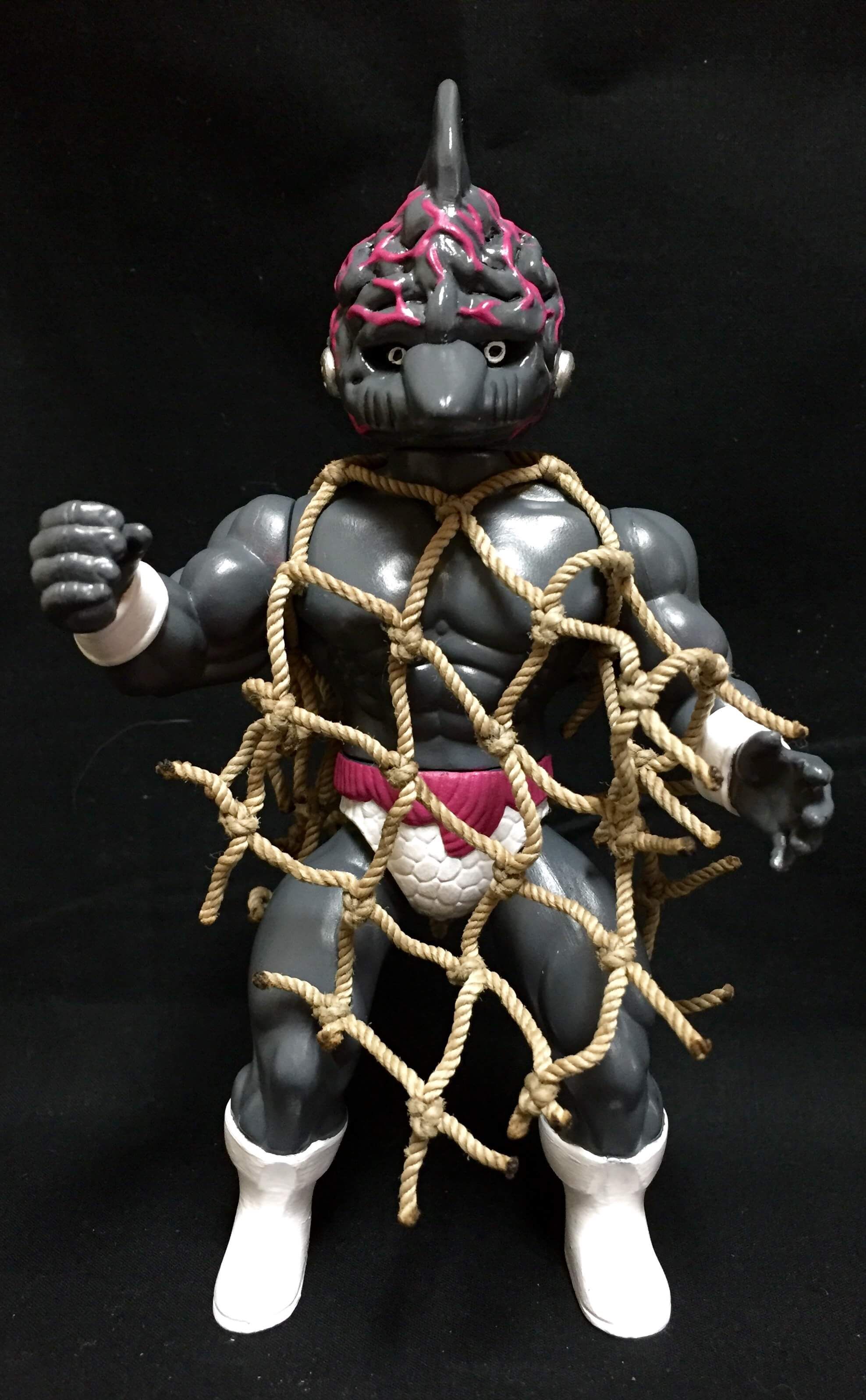 Meet the "Shark Brain"! The head was designed and sculpted by Ryan Lansdon himself and produced in resin by the talented ManOrMonster? Studios.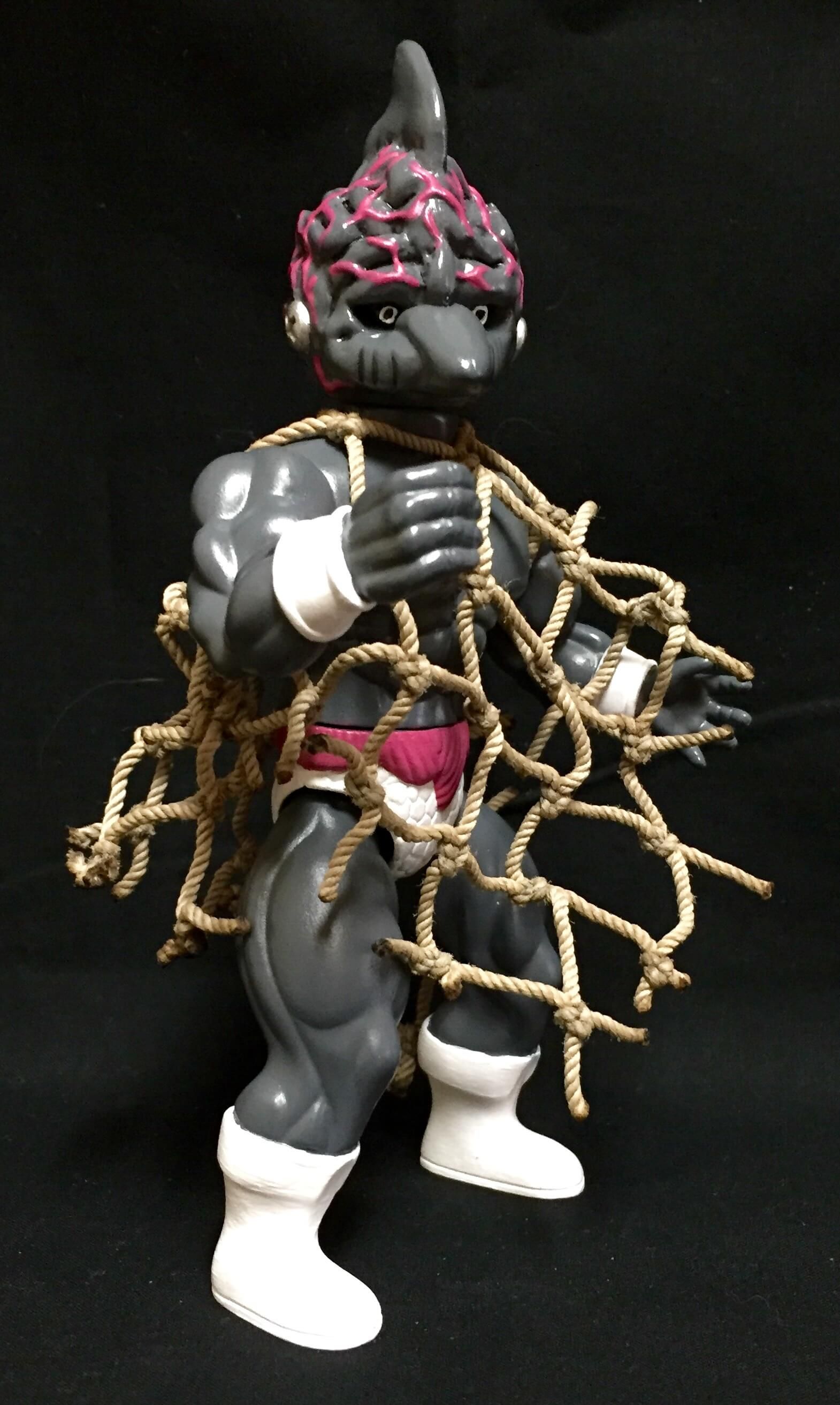 The bodies are from the incredible Realm of the Underworld line by Zoloworld.com. The paint job was done byToy Aisle Customs. Each figure comes bagged with hand cut header cards. Bio card and stickers are also included.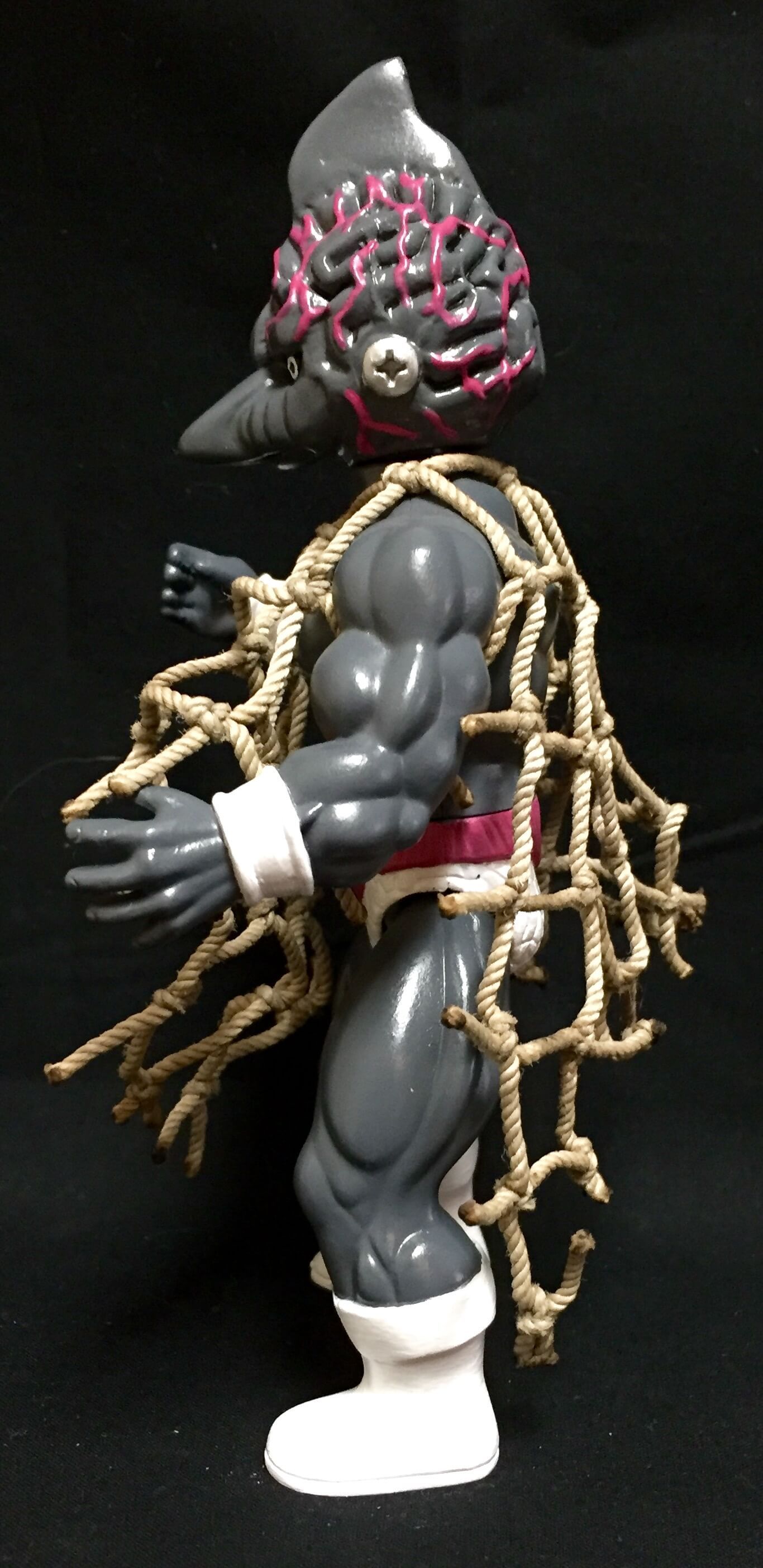 "As the chief scientist of Thales, Shark Brain was known throughout the Unending Seas as the greatest mind alive. Shark Brain, whose real name has been long forgotten, was banished when he was caught experimenting on citizens of Thales. To seek revenge, he built himself an army of monsters in the depths. He led this army on an attack of the capital, Neptune City, but was ultimately defeated by Queen Neptunia's armies. As a consequence of the losing the battle, the Queen forced Shark Brain to become a gladiator and fight for his life in the arena."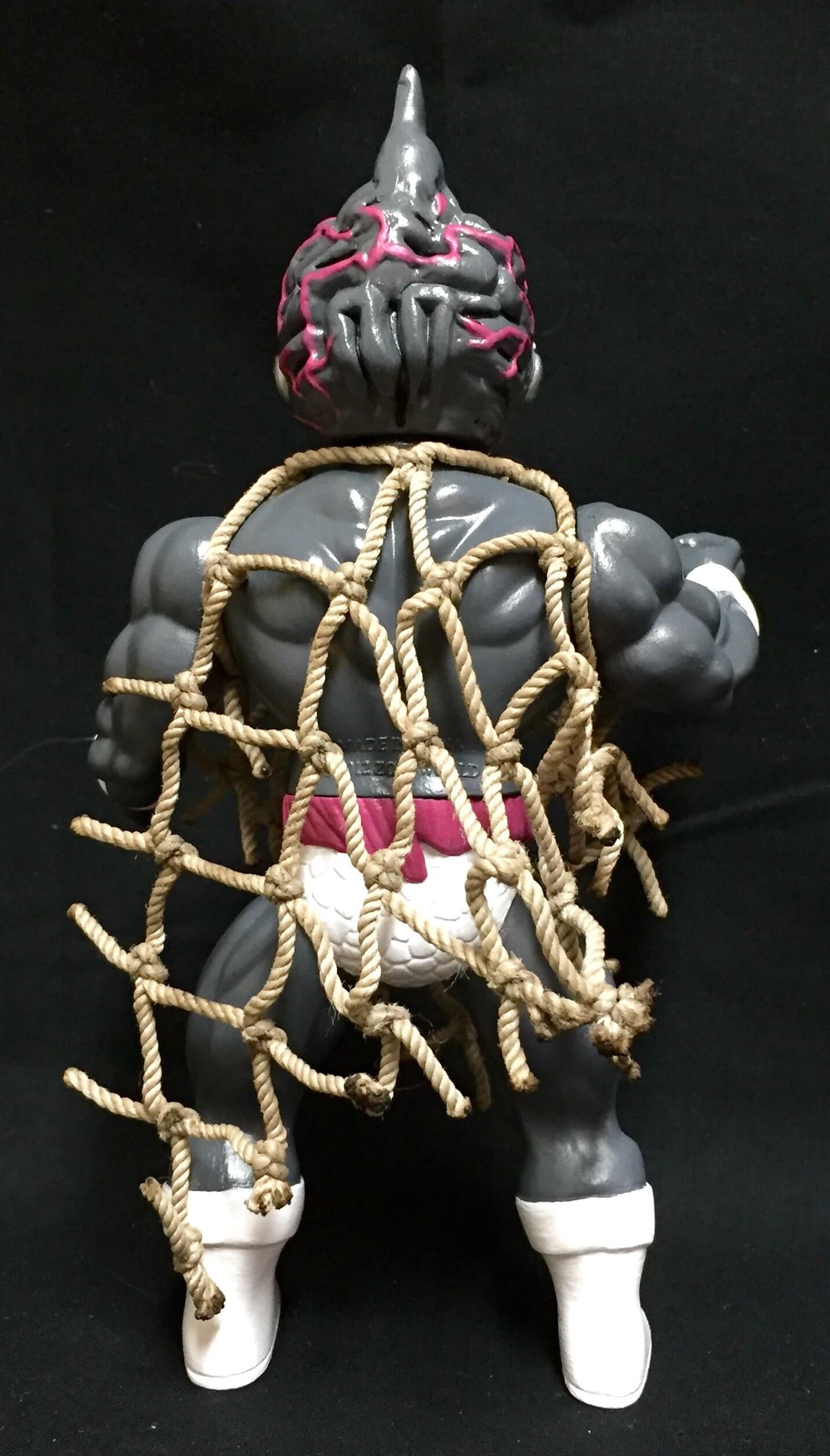 This is a limited run of 5 figures and they will be $65 (about £46) each. Available first at the NerdCity Booth #760 at C2E2, March 18-20!
Follow Toy Aisle Customs  on Facebook an Instagram.
*pics via Ryan