So much controversy in the making of this piece, only to hype the release. Now it's a reality. The new piece by the king of bootlegs, the man that slices that dollar, John Pryor aka Dollar $lice Bootlegs, is here! Could this be the bootleg release of the year?
'What's Shaka Kong look like? No one can really tell. He's chonging 24×7 like a machine so just like a choo-choo train, there's always a clouds of smoke hovering around his head n pouring out his banana muncher! Guess you'll have to find out what he looks like under there by ordering one!! For the smoke cloud effect I had to attach it loosely as possible, so unfortunately it comes off with the sneeze of a mouse… oh wells!!!'
Hand sculpted by Keidi Merekivi hand cast resin, hand painted!
Features 5 points of articulation with shaka Bong accessory weed cloud accessory, jar of weed accessory, surfboard accessory, acrylic window resealable box  and Shaka Kong sticker.
We'll let you in on a little secret. John even went for the trouble of scenting the box with coconut oil with piña colada to give you the full sensorial experience.
Trust us, you better get this piece, this will go down in history!
Available to pre-order now for $125 HERE. Hurry! Until 6/7. All orders will ship 8/15/2019 with tracking info.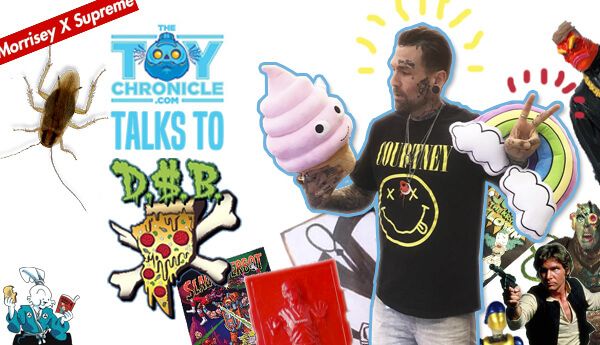 HERE for our exclusive interview with the man himself!
---





Dollar Slice Bootlegs at Facebook and Instagram.