Hong Kong and Thailand join in matrimony for Taipei Toy Festival? They sure did as Hong Kong's GULU GULU and Thailands Molly's Factory, not so the secret larger version of Molly's ;(rybaby has been given to GULU GULU to go under a transformation and a special run made for TTF 2018. Yup, one more reason to try to get to TTF. Lovin ;(rybaby's new pose SIT & CRY edition, the question is,  if we ripped off the nipple protectors do you think ;(rybaby would cry a river? Ha.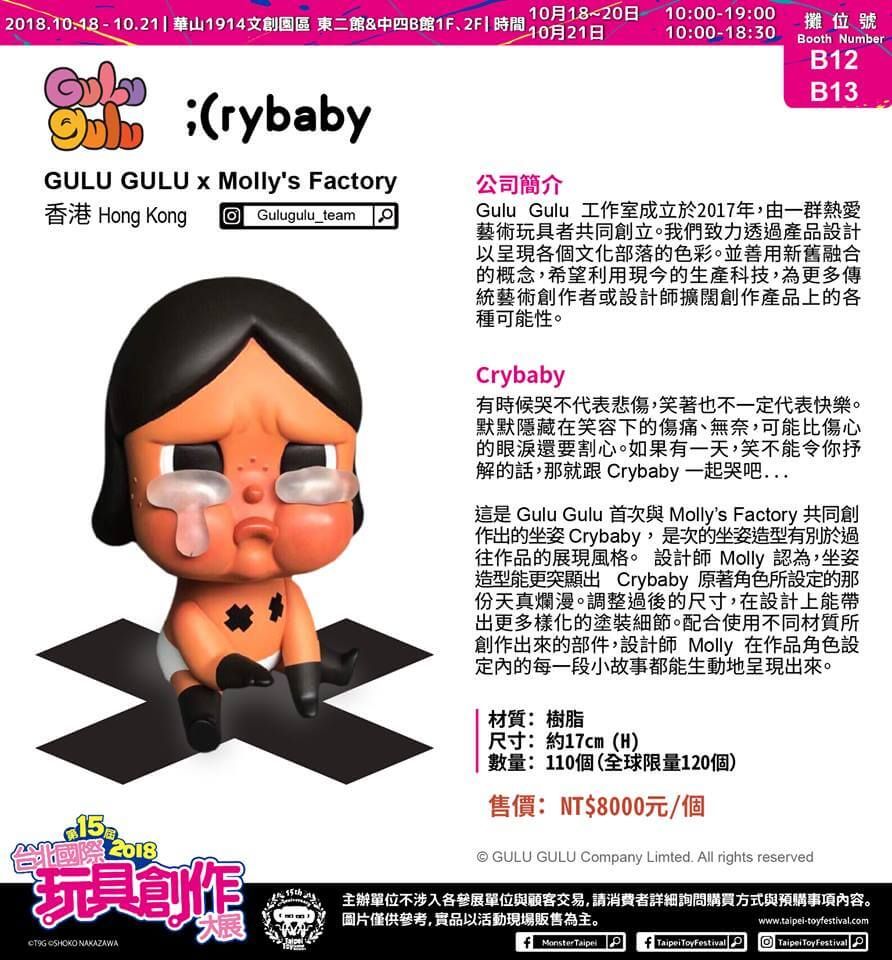 For collectors who can't make it to TTF, stay tuned for any news of an online allocation.
Booth B12 -B13
DATE: 2018.10.18 (Thu.) ~ 2018.10.21 (Sun.)
HOURS: 10:00-19:00 (10/21 10:00-18:30)
LOCATION: Huashan Creative Park / Building East 2 & Building Center 4B (1F & 2F)
No.1,Bade Road Sec.1,Zhong Zhen District,Taipei 100
Find Molly's Factory on Instagram and Facebook.
If you want to get your Designer Toy news first, you should look to download our new TTC Mobile App. Designer Toy news direct to your smartphone. No dealing with social media algorithms.
IT's FREE!