Quick heads-up before these Popaganda exclusive black editions of Ron English 8″ Cereal Killers get eaten up! In the spirit of Halloween, 2 characters from Ron's Cereal Killers get a new darker colourway. Sugar Diabetic Bear and OBESIOS SMACK CRACK & POT both get the colourway to match the Halloween season. Both limited to 100! Best of all nearly zero calories.
Introducing Sugar Diabetic Bear Black Edition, the penultimate figure in Ron English's 8″ Cereal Killer series. This speciality colourway is limited to 100 pieces and is available. Each piece is signed by Ron and comes directly from the artist's studio. Collect them all to form your own Last Fat Breakfast!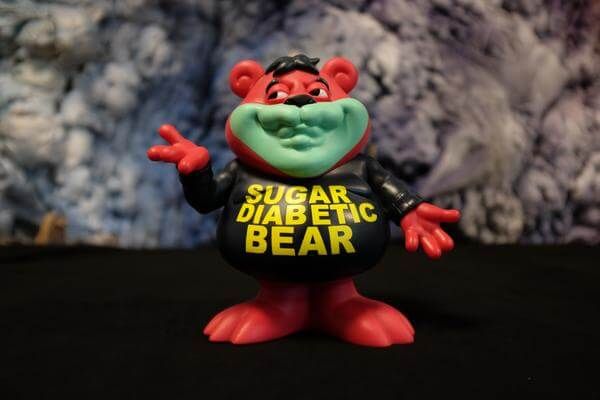 Super limited special black colorway of the newest cereal killer figure "OBESIOS SMACK CRACK & POT"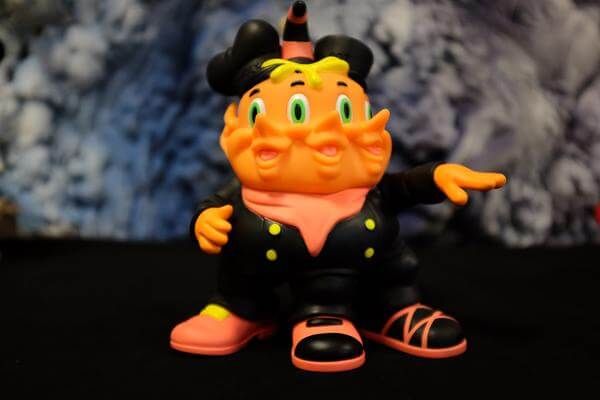 Only from popaganda.com. Priced at $100 USD each and limited to 100 pieces each.
Need the smaller versions, CLICK HERE for the info. 
Check out our visit to Ron English "East Meets West" Exhibition blow.