Trace Goodwin the mastermind behind Creature Maker Toys, maker of the infamous Exhume just released a new resin toy. Straight outta hood! It's Robin! Steal from the Rich and Give to the Poor. A badass Robin that will for sure jump you if you walk into the wrong hood.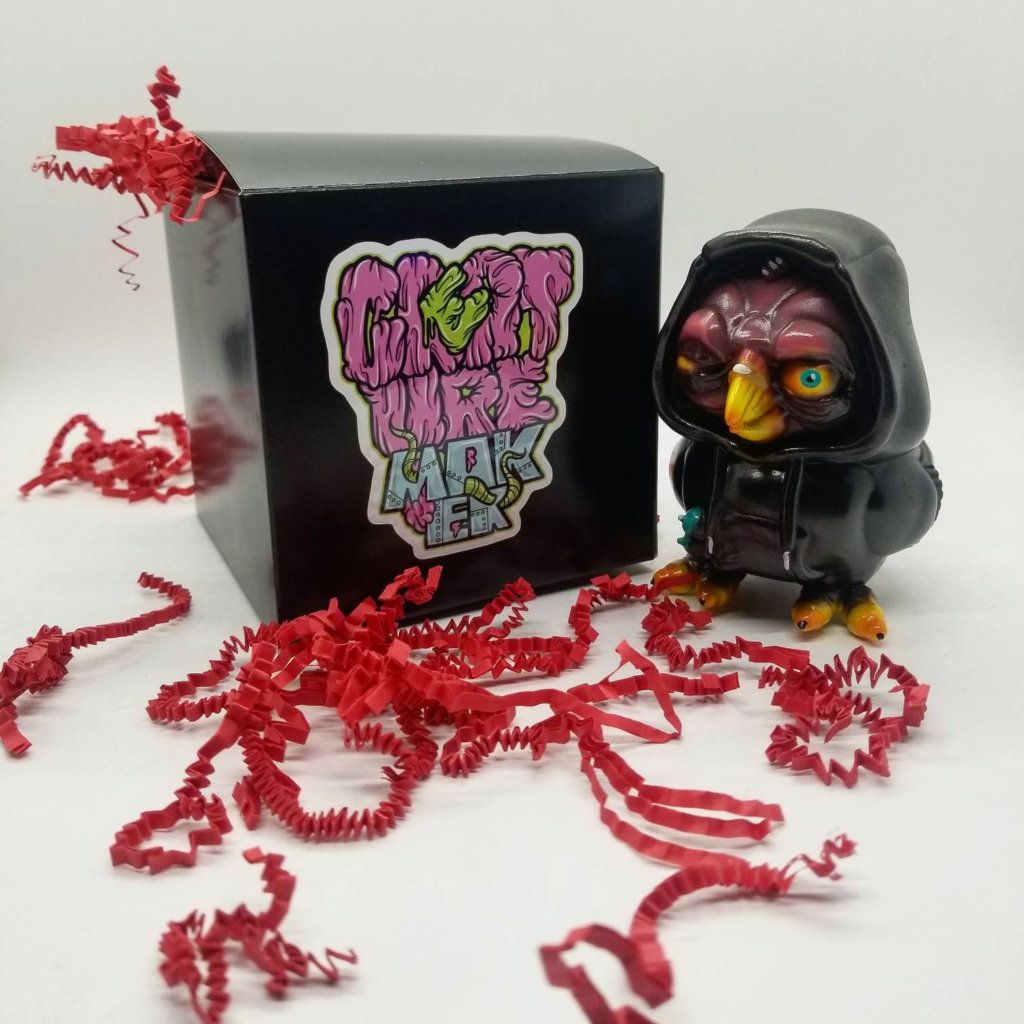 Stands 4″ inches tall. Only four available. Hand cast and hand painted.
Priced at $60 HERE.
Follow Creature Maker Toys INSTAGRAM and creaturemakertoys.com.