The EPIC kaiju Queen Scarab by Mushi Bros Toys and Scotty Wang of Demoncraft returns for a brand new 'Reborn Queen Scarab' painted version.
The concept of Queen of Hannya Scarab was designed by Mushi bros toys and Demoncraft, the 3D structure design was all completed by the chief designer of Demoncraft – Scotty Wang.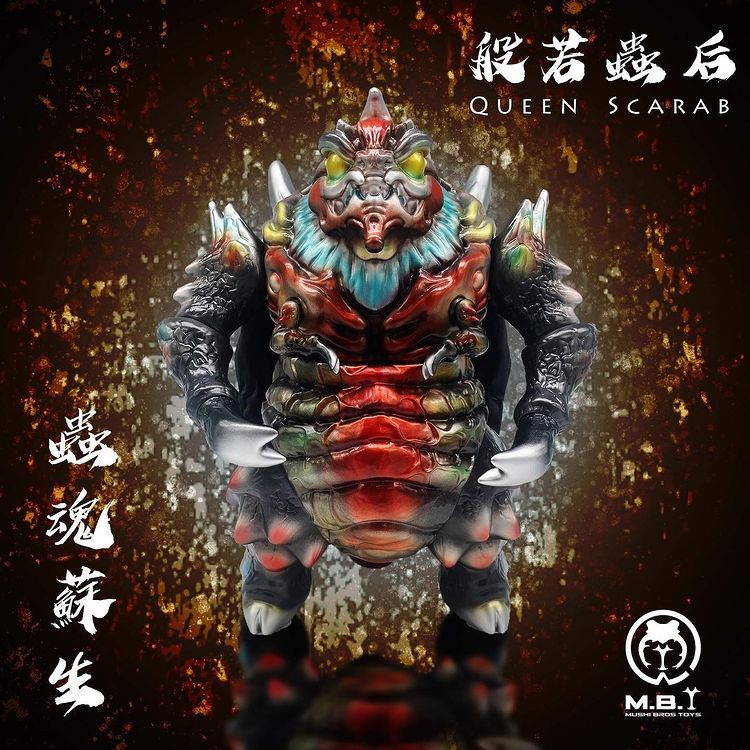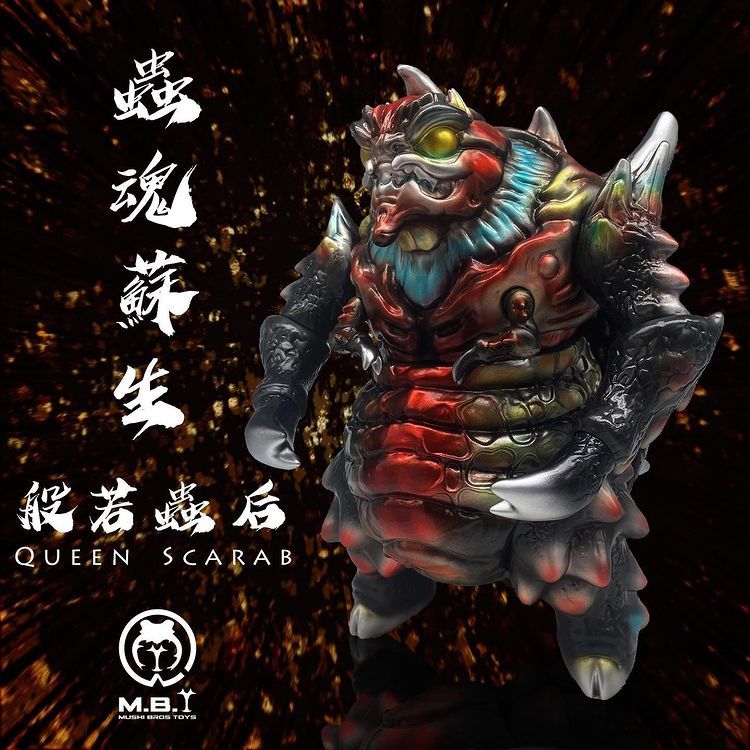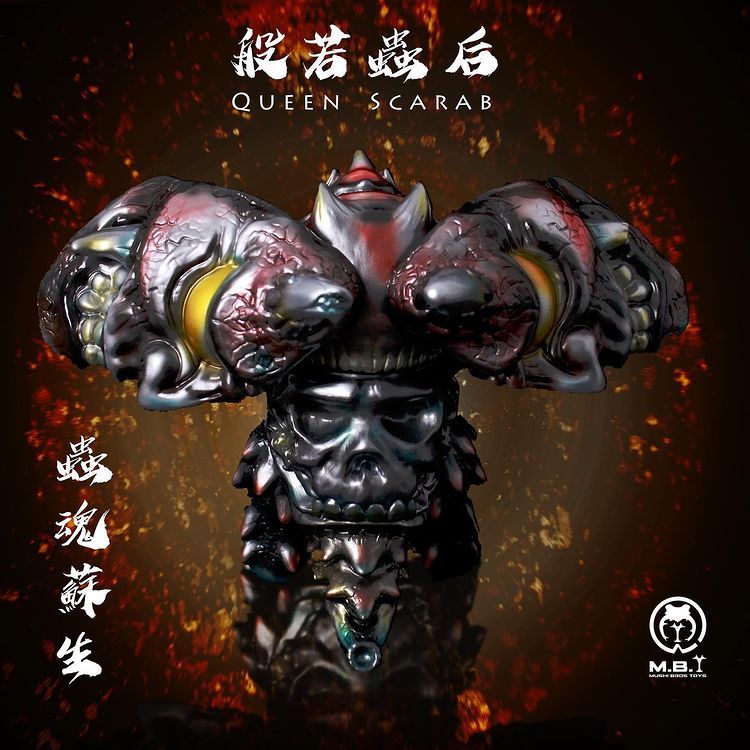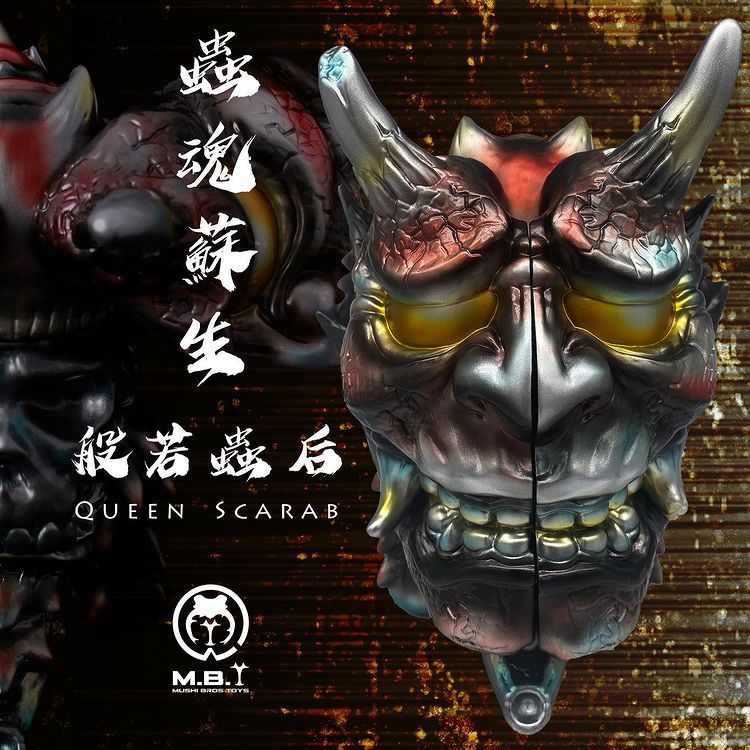 Size: 26 cm tall
Material: soft vinyl
Parts: 14 pieces
Articulation: 13 points
Advanced design: 360 degree ball joints, movable hannya shell.
Limited to 50 pcs for this version, priced at $500 USD.
Sales via lottery.
To enter email [email protected] with:
1. Subject: I want to buy the reborn queen scarab.
2. Include your IG or FB account name in the email
3. Your residence
4. Your PayPal account
5. Please notify us if you are repeated client, better with the collection pictures.
Find Scotty at https://demon-craft.com/ Facebook and Instagram.
Hit up Mushi bros via Instagram.