Cast your minds back to late last year when  FUNKTOY X RAW Journey Studio presented the world EXP "夢之蝶" at TTF 2020. Fast forward the new year, the winter months have taken a toll on RAW Journey Studio "EXP 夢之蝶" has been turned into a Yeti! ALEIN YETI. It might be cold and freezing this forever drooling and the horny chap EXP has one final destination EARTH.『EXP represents curiosity and exploration of new knowledge』Pursue and discover new things, expand knowledge and accumulate experience. The full name is Explorer "Explorer" and the abbreviation EXP stands for "experience".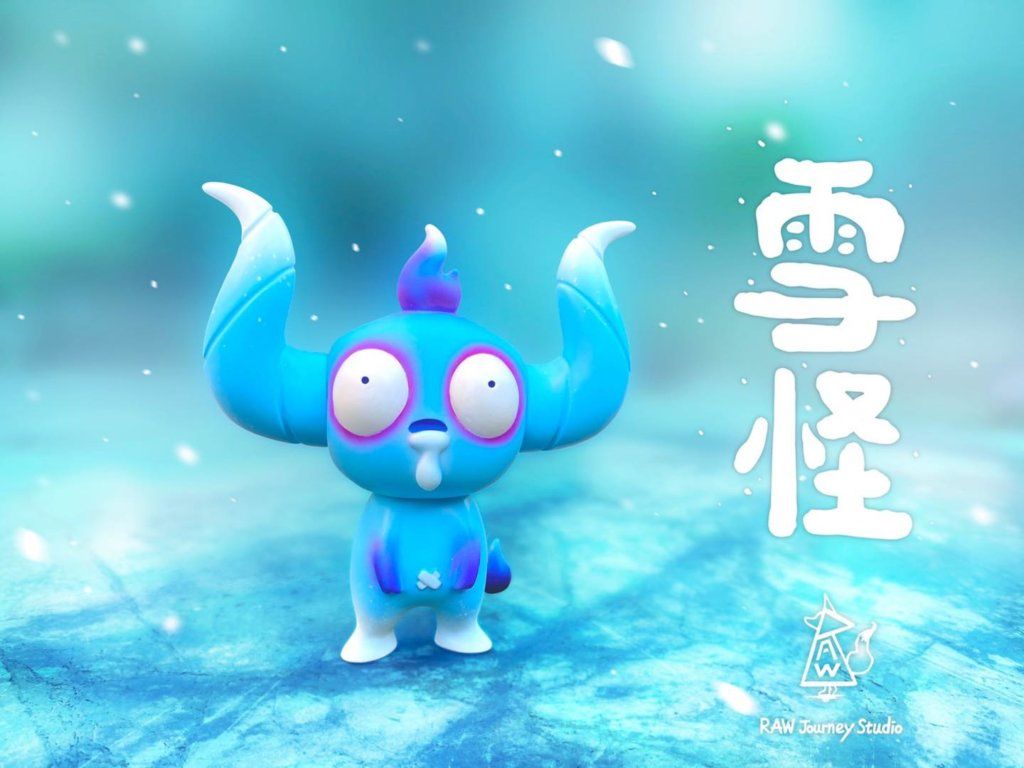 Quantity: Limited to 15 only
Each one is hand-painted, it will make a slight difference.
WHEN: NOW UNTIL ~ 25th January 2021 (24:00) 24:00 Taiwan Time.
Selling method:
One per person is restricted, if the number exceeds the quantity of sales, and is changed to a selection.
Please fill out the Google form to complete your registration.
Form URL: https://docs.google.com/…/1FAIpQLSeDylVkfPLXmQ…/viewform
Price: NT 2400
PayPal + 5 %
Shipping Fee: Taiwan 7-11 store to store, shipping fee 60 yuan
數量:限量15隻
售價:NT 2400
海外可以PayPal +5%
運費:台灣 7-11店到店,運費60元
海外 順豐到付
每隻都是手工塗裝,會有些微的不同喔
抽選時間:1/ 23(六) 21:30 ~1/25(ㄧ)24:00
販售方式:
每人限購一隻 ,如人數超過販售數量,及改為抽選。
請於GOOGLE表單填單,即登記完成。
登記結束後
成功購買者會收到匯款資資訊
請於三日內完成匯款,
超過匯款時間,將不保留名額,公佈數量進行候補購買。
預估出貨日:1/31前
若有任何因素影響出貨,將會另行通知,謝謝大家耐心的等候
有任何問題皆可以私訊我們的粉絲專頁
表單網址: https://docs.google.com
More Funk toys goodness at https://www.funktoy.com
You can get your daily Designer Toy fix from our TTC Mobile App. It's free too! FREE! Download on the iPhone or Android smartphones. Search for "The Toy Chronicle" and all your Designer Toy wishes will come true! Pretty much.
Did we fail to mention IT's FREE.