Never thought we would see a Puppy holding a Cherry or any kinda fruit until today! never mind a dog on its back legs holding a cherry, HA. Theres always a first right? HA. Han Ning of AICHIAILE presents to you a cute puppy holding the super big cherry meet Puppy Tang! F2 means standing on two feet, using personification to create it, just like you, him (her) and me in life. Those are the words from Han Ning himself. Puppy Tang is friends with Li Yan of AICHIAILE "Queency" and they look good together.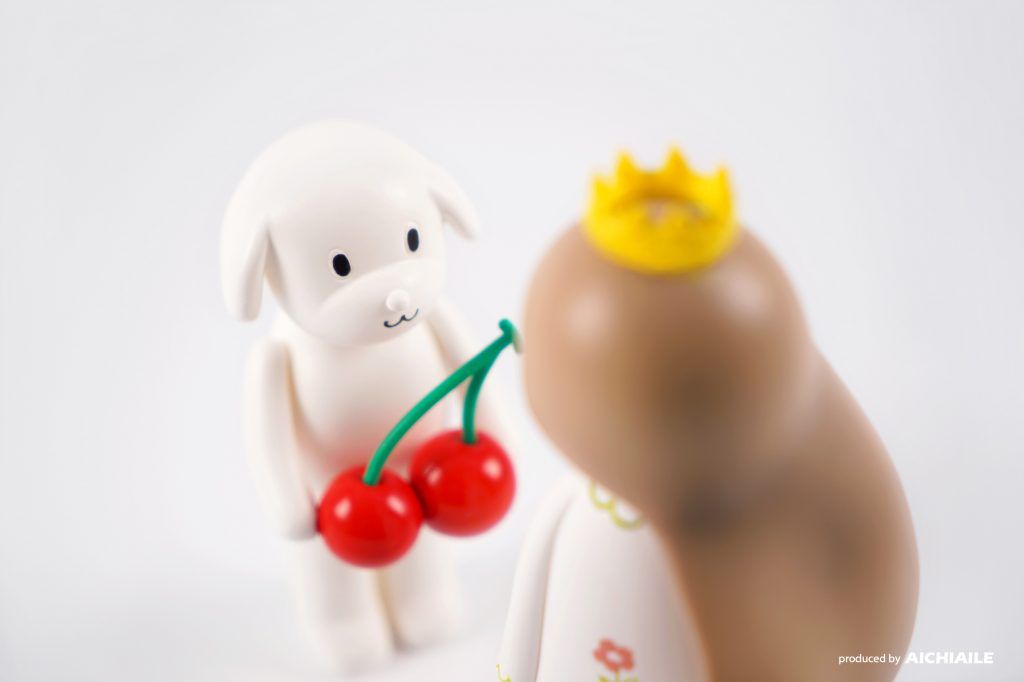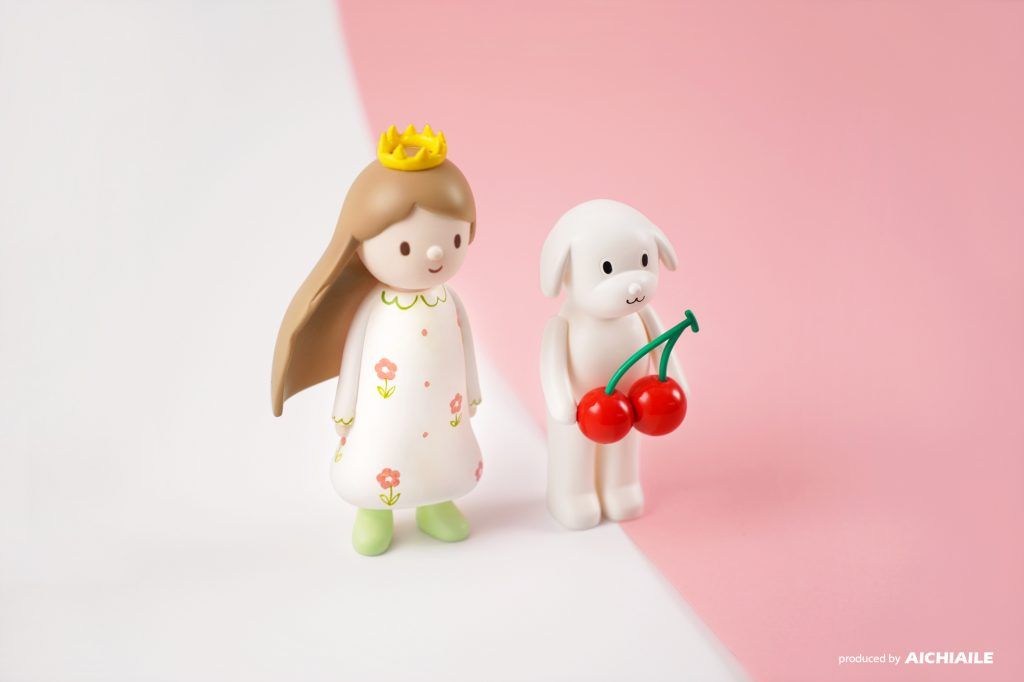 Material: Resin
Size: 4 inch tall
Quantity: limited 100 pieces
WHEN: Pre-order Now
HOW: Email with purchase info ( Name, city , Country) to [email protected]
Paypal: [email protected]
Delivery time: estimated by the end of October in 2021.
Price:  $63 usd each
Instagram: hn0564 & Instagram: aichiaile
You can get your daily Designer Toy fix from our TTC Mobile App. It's free too! FREE! Download on the iPhone or Android smartphones. Search for "The Toy Chronicle" and all your Designer Toy wishes will come true! Pretty much.
Did we fail to mention IT's FREE.