Alex Solis has rolled out crowdfunding via Kickstarter for his Multifunctional "Pothead" designer Polystone figure two years ago and now "Pothead" makes a return, this time in a Mono edition! Are you ready to hide your stash?
I feel like aside from being a controversial subject, it has become a bit more acceptable, and wanted to do something to focus more on the humor/positive side of it, but at the same time I don't want to present this as it has been in the past, but with more class, designer feel, and style – Alex Solis
8.5″ Height (w beanie)
Removable Benie w brain
Polystone art toy collectable
Secret Stash 5in x 4in
Art Figure
Pot Planter
Foam Packed in Printed Box
WHEN: NOW
WHERE: https://www.oddworx.com/collections/art-toys
ETA shipping December 2019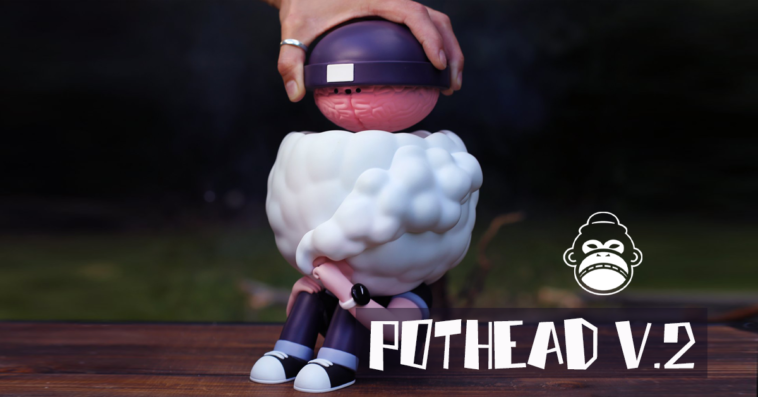 Check out Alex Solis work at http://cargocollective.com/oddworx and also find him on Twitter ,Facebook and Instagram.
---
---
(all info and photos lifted from Alex Solis oddworx.com )