SMASH! Yes, you guys will be smashing things up if you miss out on the chance to own KAIJU ONE's latest version of "PORKY" HULK Edition. From the guys who brought you the fantastic "Super Sun Sun", KAIJU One is ready to roll out the next Porky soft vinyl figure and keeping to KAIJU One roots, mixing mythical and traditions with added an urban feel to it and a hint of humour, Ha.  Jam-packed with lean meat and 0 fat content he's known for impenetrable amour and thick skin. Legends have said Porky stench could kill 1000 men. Ok, that story was bullshit but it would have been cool if it was true. KAIJU ONE Now Proudly Presents their 12.5 inch soft vinyl toy figure :- PORKY "HULK" VERSION) / ( 31 cm height ).  The figure will come with two Butcher Blades / 屠龍斬 and a golden flying guillotine / 黃金血滴子 ( credit to @daibandong )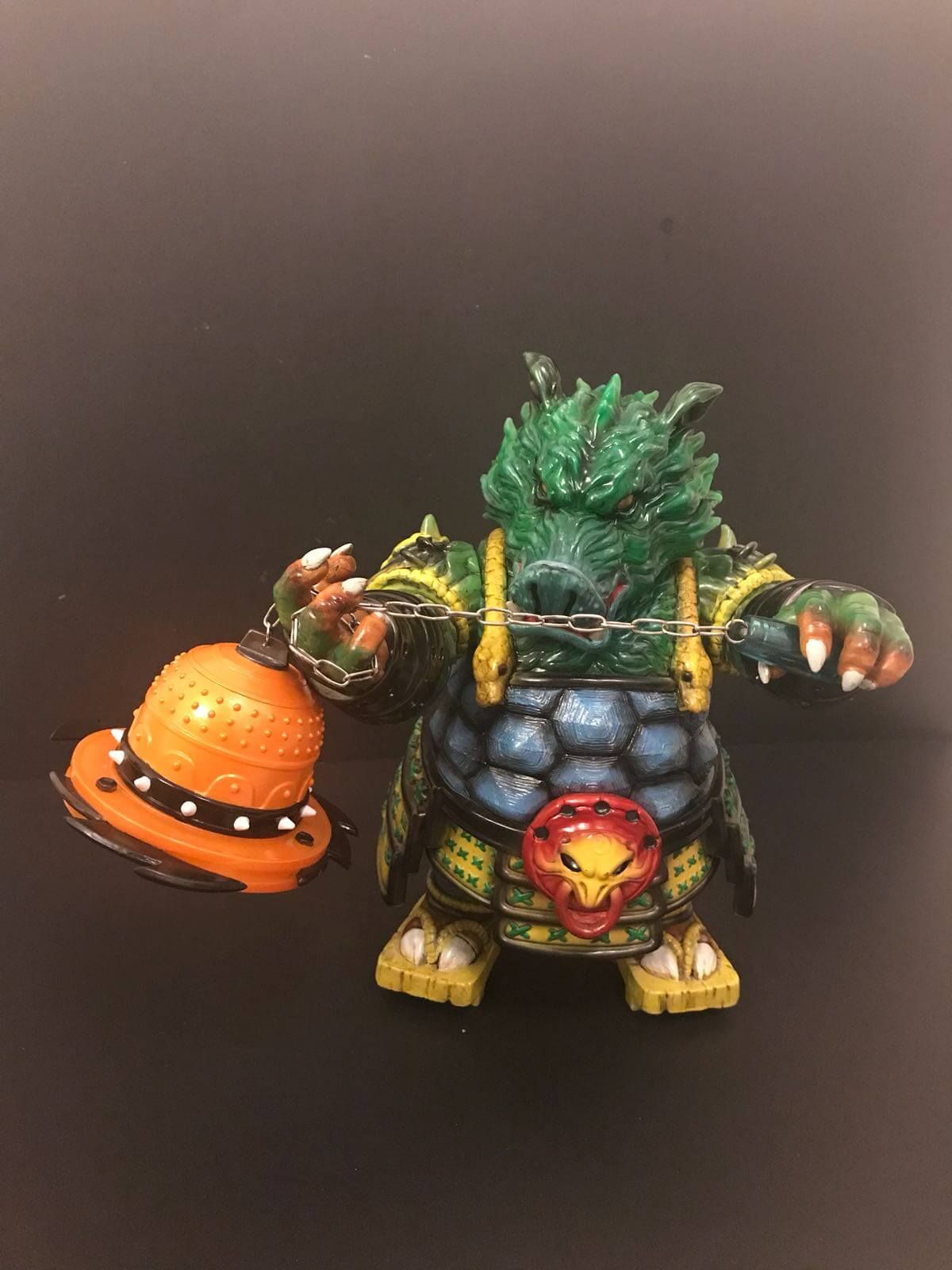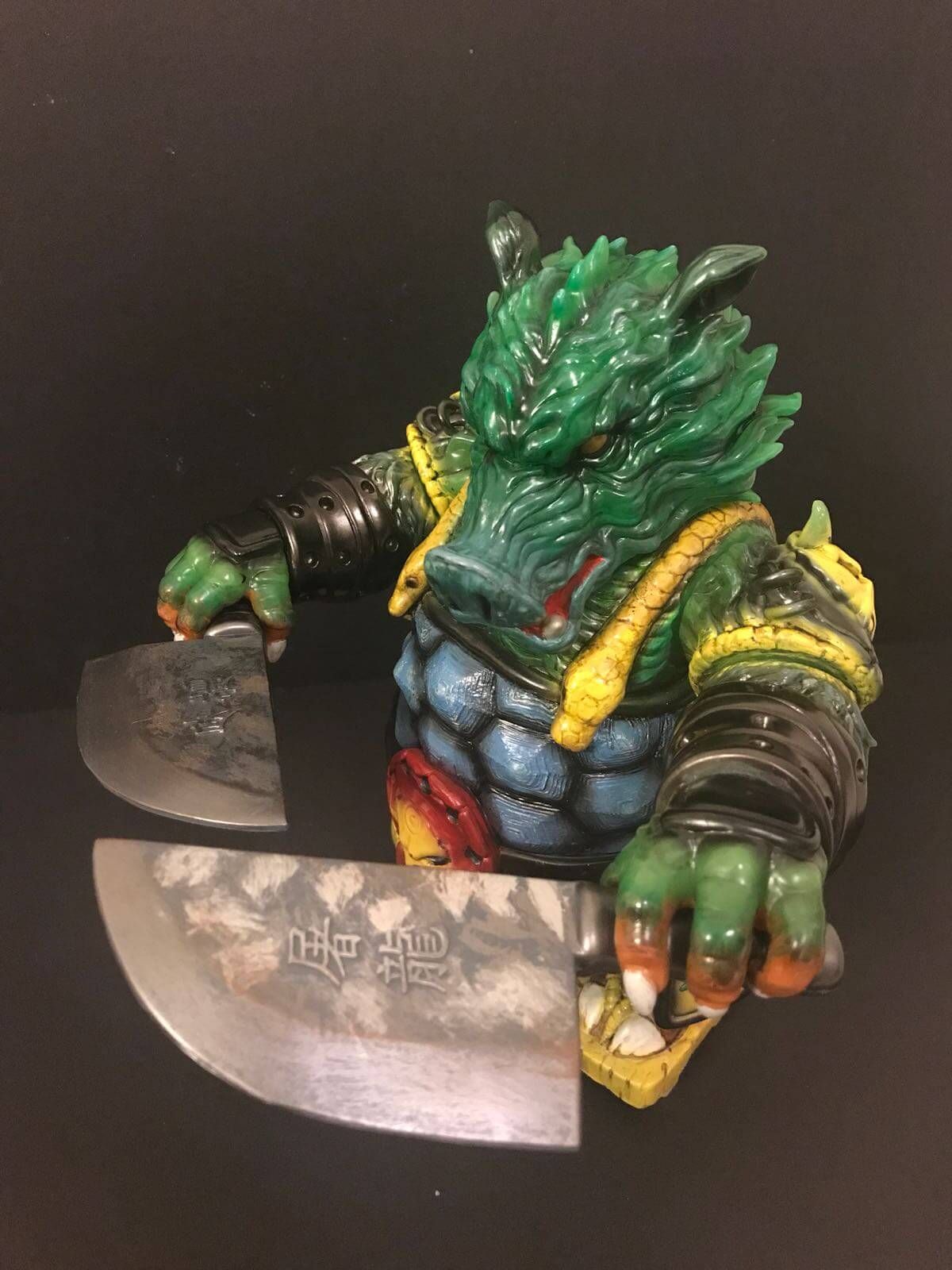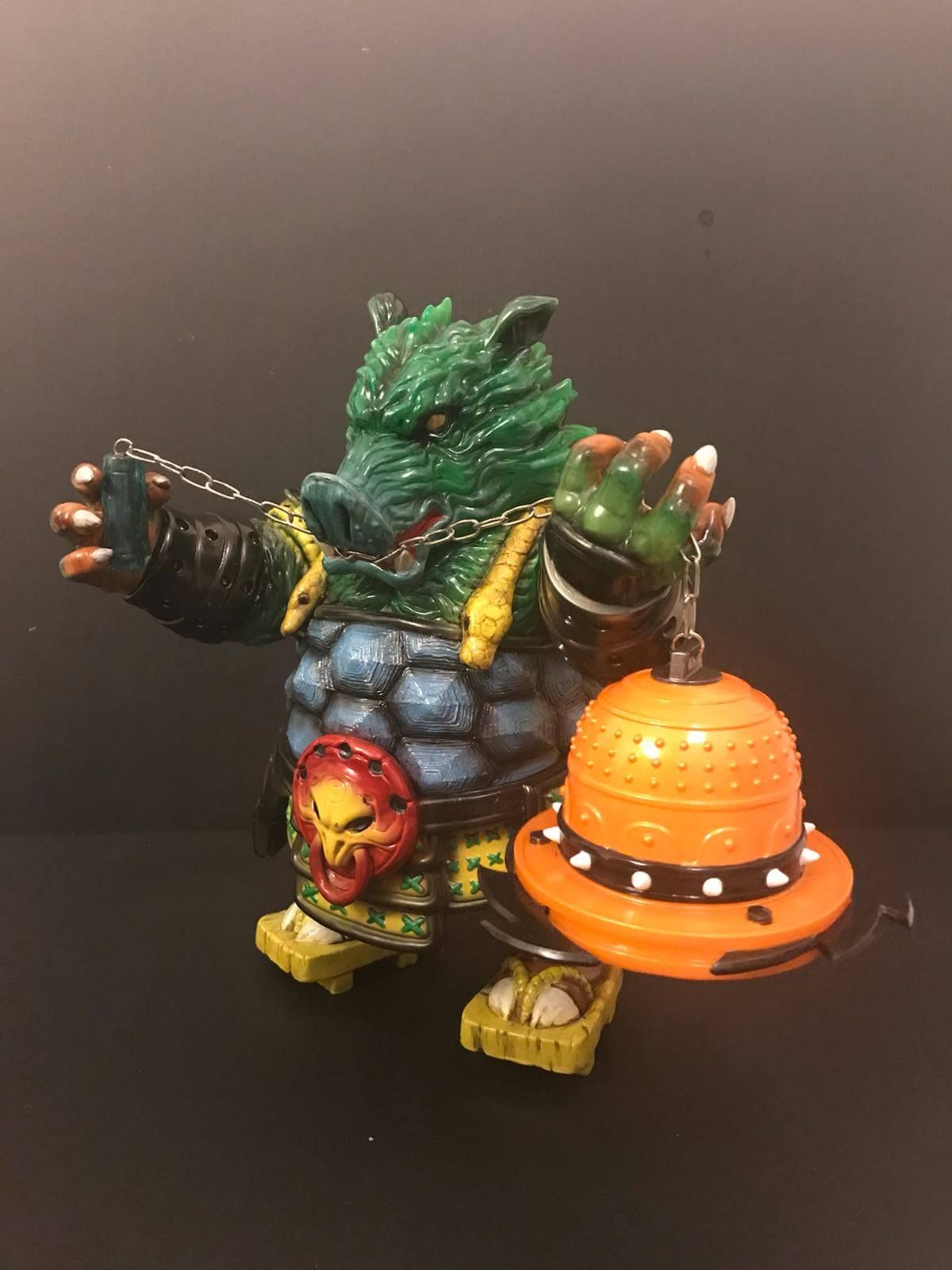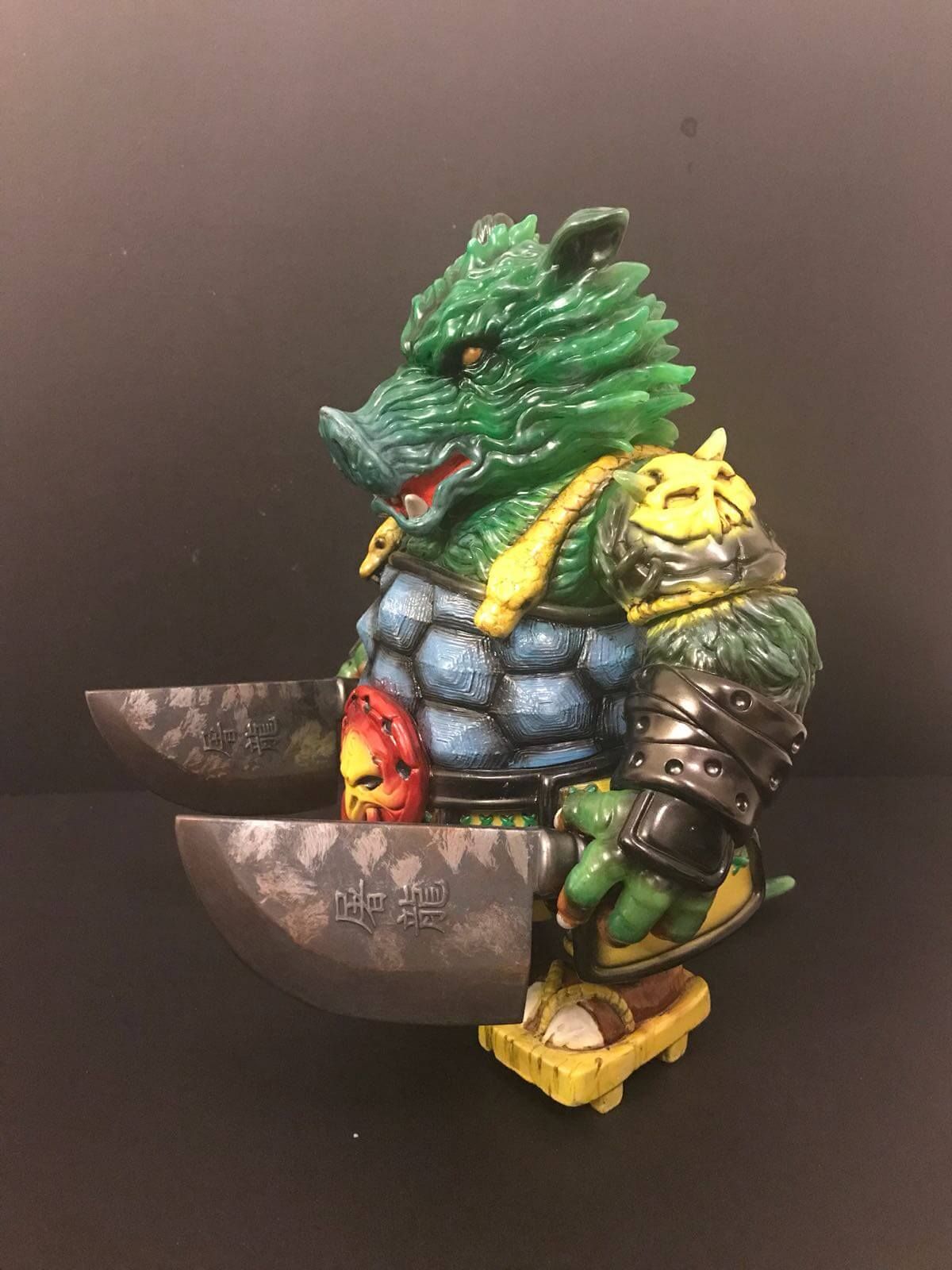 [box title="HOW to Enter"]
Lottery Sales will start from 20th April 2018 ( NOW ) to the end of 22nAprilIL 2018 ( Hong Kong time )! Winner will be informed by 24 APRIL 2018.
Toys will be shipped out by 30 APRIL 2018 .
Price is:
PayPal – US$250 plus US$30 ( Asia ) / US$50 EMS shipping ( Others )
Raffle Info :
E-mail: [email protected]
1.Your name
2.Instagram/facebook name
3.Your country
4.Shipping address
5.Phone Number
6.PayPal account
Lottery Period: 20 to 22 APRIL 2018 – 0:01 to 23:59 ( Hong Kong time )
The result will be sent to winners by 24 APRIL 2018 through email.  Winners qualification will be cancelled if there is no settlement within 3 days of the announcement.
[/box]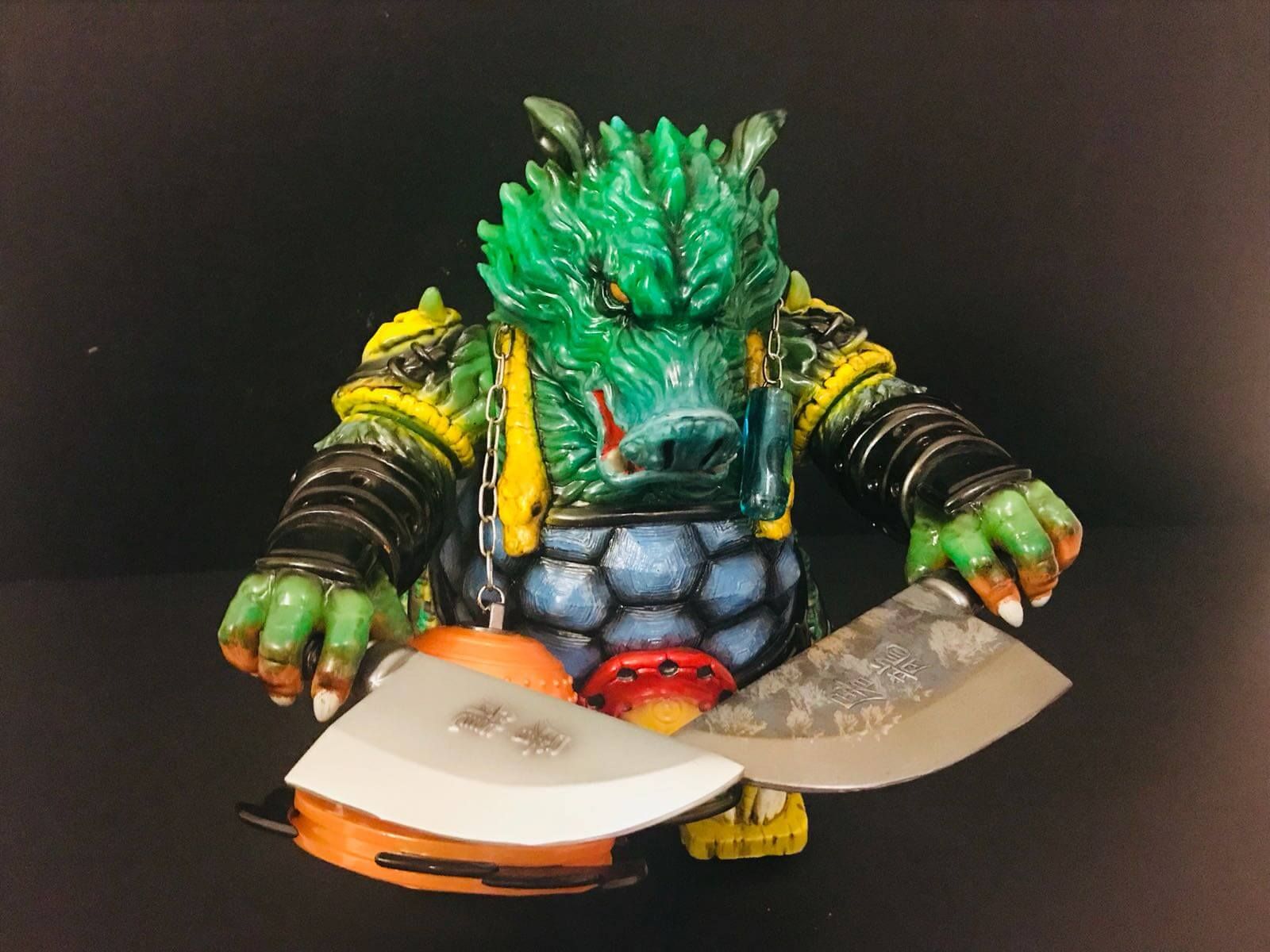 You can get your daily Designer Toy fix from our TTC Mobile App. It's free too! FREE! Download on the iPhone or Android smartphones. Search for "The Toy Chronicle" and all your Designer Toy wishes will come true! Pretty much.
Did we fail to mention IT's FREE.
You can find Kaiju One on Instagram and new Facebook page HERE.