Bakck in October Awesome Toy announced the first limited release of the vintage inspired Phantom Bat sofubi figure (read HERE). Now in this new year they present the second limited release. And this one is special, GLOWS IN THE DARK!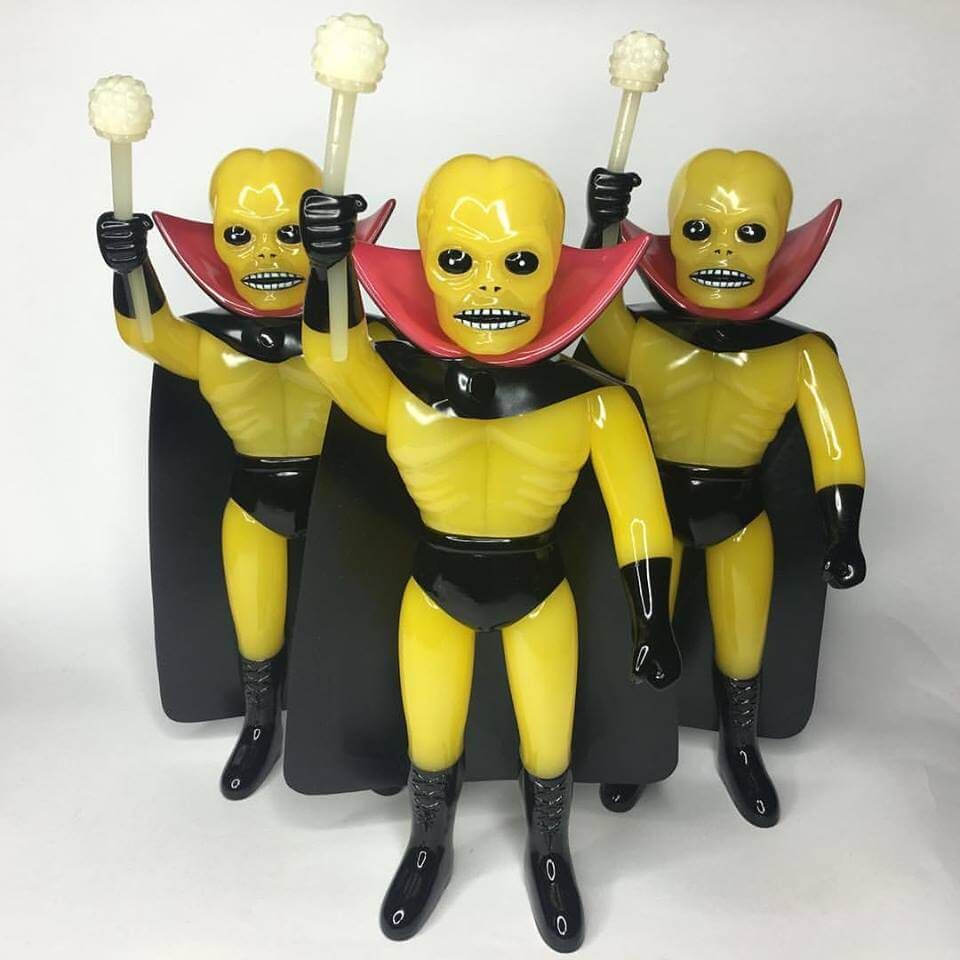 This is a large size Sofubi about 11" Molded in GID(Glow in the Dark) soft vinyl and painted with v-color clear yellow.
Comes with hand made vinyl cape.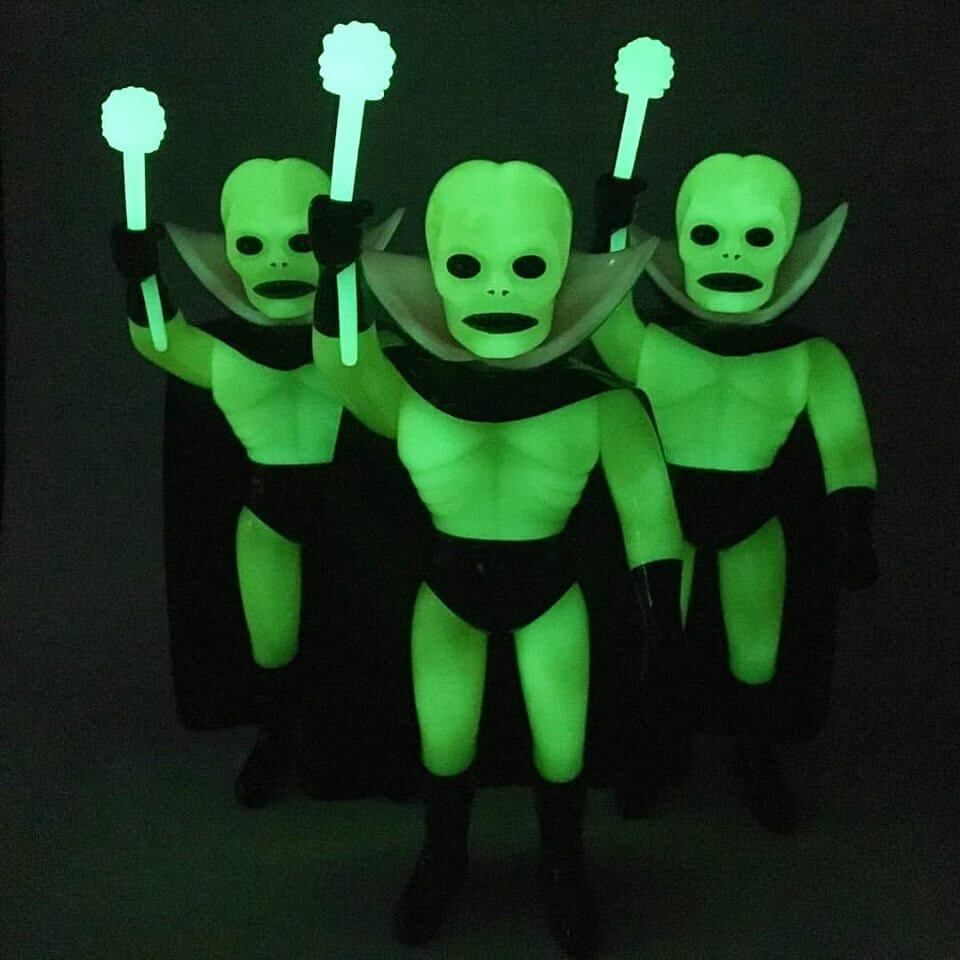 This figure is inspired by Pachi Golden Bat artwork from 1970s.
Sales via Lottery. Those interested have to:
Email the following info to
1. Email Title: PHANTOM BAT 2nd
2. Your Full Name
3. Your Shipping Address / Phone Number
4. Your Paypal Address
5. Your instagram or facebook account (optional)
It will set you back USD120 + Shipping!
For more info follow Awesome Toy on Instagram & Facebook.
*pics & info via AT