Coarse gave us the year of the Omens in 2015. Hong Kong "MILK" Magazine and the guys at Coarse are all set to join in the celebrations for 2016 Luna New Year year of the Monkey by releasing two special edition Omens. Bet you didn't see that coming right? more animation look coming from Coarse and still looking good turning the Omens into Monkey King form. Lovely to see Coarse getting into the celebrations.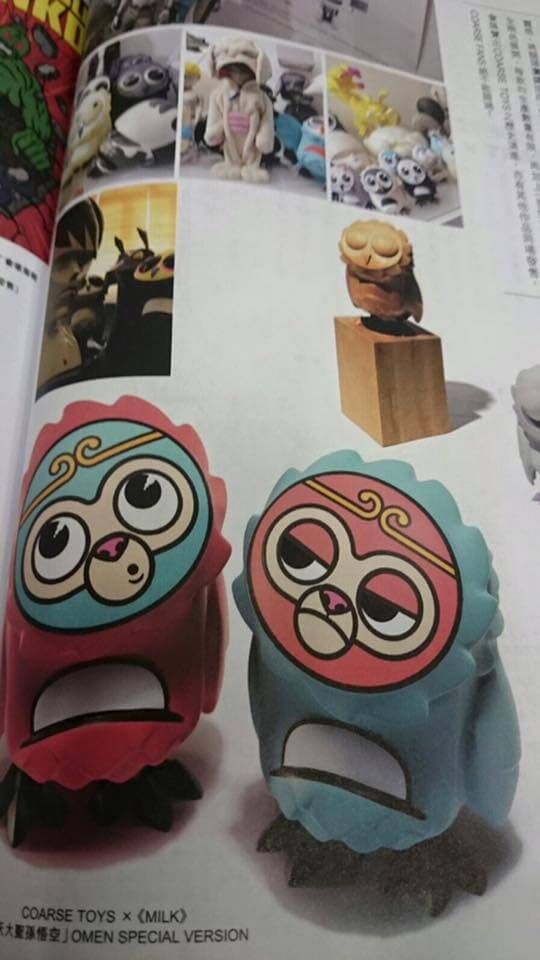 Asian market will for sure snap these up in a heart beat. No official word on the actual release date or run size. Thanks to a fellow Coarse head ?Gary Hamid for giving us the heads up on these two. Chinese New year falls on Monday, February 8th so we expect some more news coming from MILK x Coarse soon. Now to ring up some Hong Kong family 🙂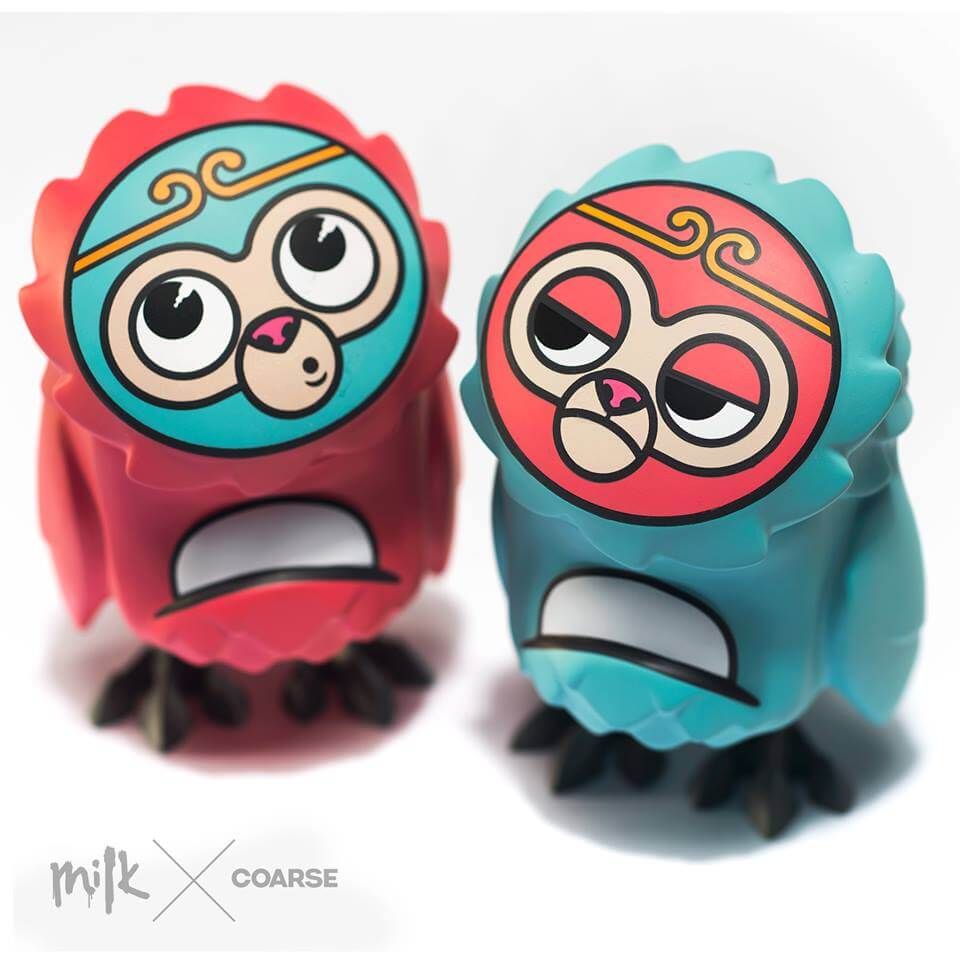 *Update*
Buy online NOW only $150 HKD each.
Buy link :(only in Hong Kong, macao and areas, shipping for free)
Omen Hong?bit.ly/1QvNE9U
Omen Kong?bit.ly/1SLopHa
Will be at the Hong Kong annual "MILK MART FLEA MARKET" which includes fashion , antique cars, antique furniture , vinyl, camera , Wen Qing handmade , pottery , floral , toys , video games and all kinds of food and other lifestyle goods.
COARSE TOYS x MILK MART II will participate with the launch of two Limited Special Edition OMEN.
MILK MART II location: Man Kwong Street, No. 33 Ferris wheel at Hong Kong ( free admission )
Date and Time: 30th January 2016 from 1 to 10 p.m.  Till 31st January 0:00 to 21:00.
Celebrate the year of the monkey with us at Milk Mart, this Saturday and Sunday in Hong Kong beneath the Ferris Wheel. We will have sculptures on display, and Mark and Sven will be there with two special Chinese New Year exclusive omens: Omen Hong and Omen Kong. Hong Kong has always been like a seco
nd home to us, and we can't wait to say hi to all our Hong Kong collectors during our favorite time of the year.
Milk Mart:
February 6, from 2 – 11 p.m.
February 7, from 1 p.m. – 6 p.m.
Under the Ferris Wheel at Victoria Harbour.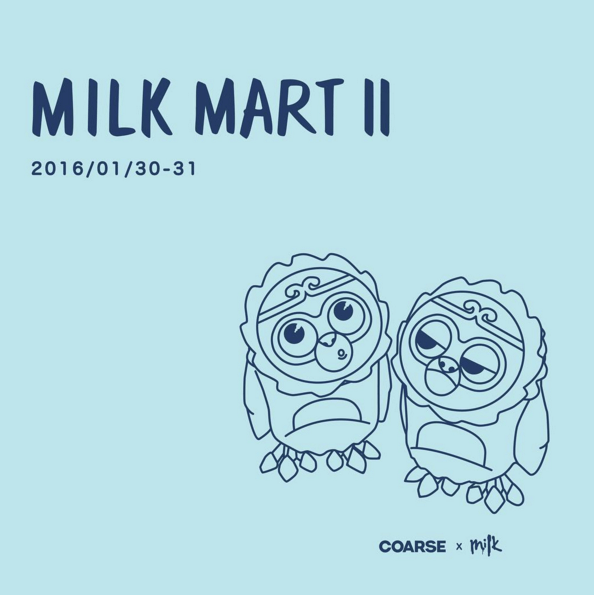 [youtube url="https://www.youtube.com/watch?v=l-aCqDbxOD4″ width="1200″ height="1000″]https://youtu.be/-q6KyIQkaQk[/youtube]
Milk-Mart Facebook more more in-depth details .
http://www.milk.com.hk/ and http://www.milkcargo.com/