Ok, now for something a little different. Well, not too different but not necessarily a Designer Toy. Cool, nevertheless. Designer Toy painter, Tasha Zimich, and her colleague & skillful sculptor 'Deth Becomes You' have teamed up to create a wickedly wonderful bust for 'Nightmare In Wonderland: Project Part 0 – 'The Colorless Show'' which opened last Friday the 13th at Rotofugi Gallery.
The exhibition is a silent tribute to one of the darkest filmmakers of our time. So Tasha & Deth have taken an interpretation of Jack Skellington (Nightmare before Christmas) in life. It is quite the colourful character – despite his monochrome palette.
[frame align="center"]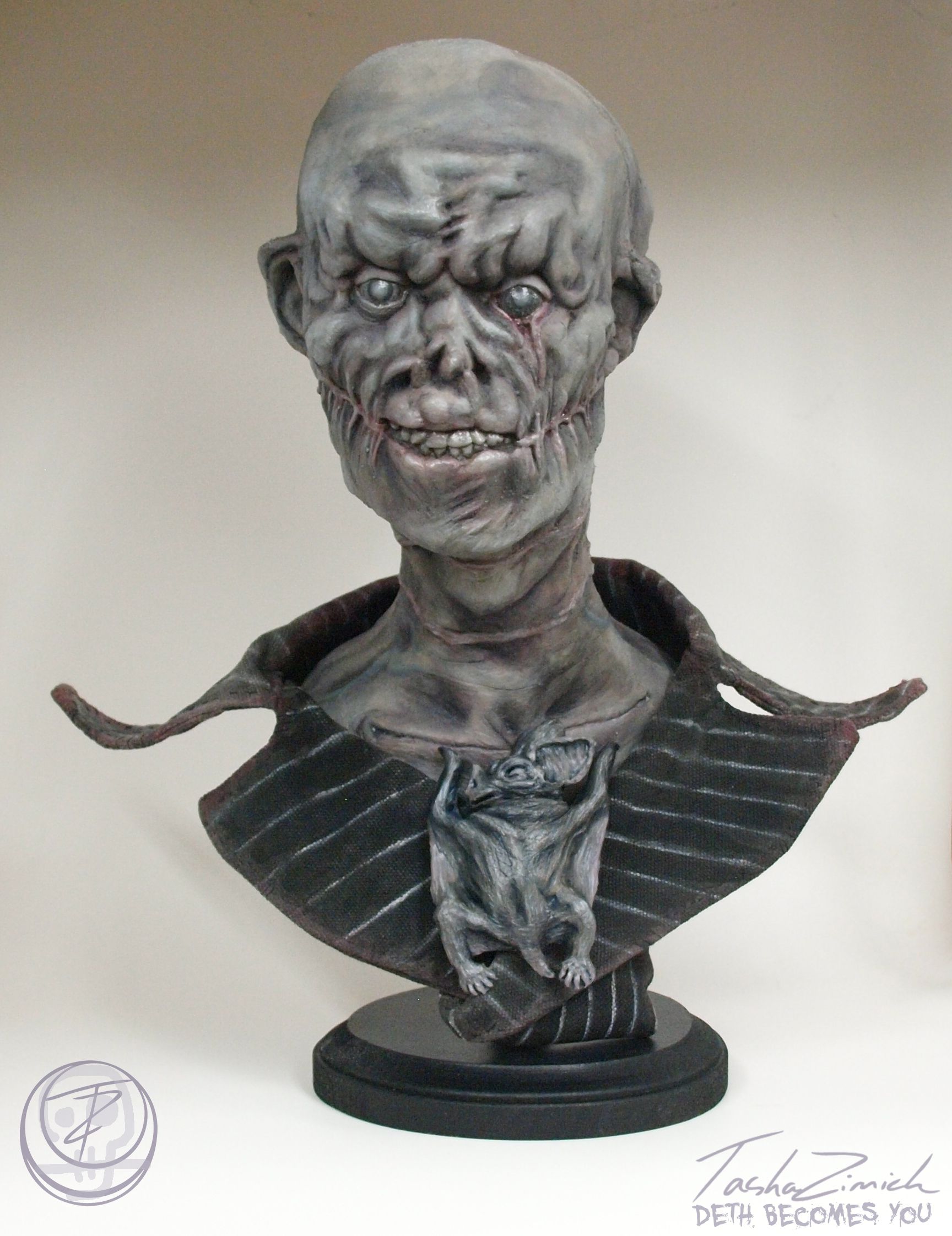 [/frame]
The piece stands approximately 12″ tall, made of latex, canvas and resin. The exhibition will be open to folks in the Chicago area, and full of incredible works in both 2D and 3D. Curator Ixie Darkonn has flown in from Italy and will be in attendance.
[frame align="center"]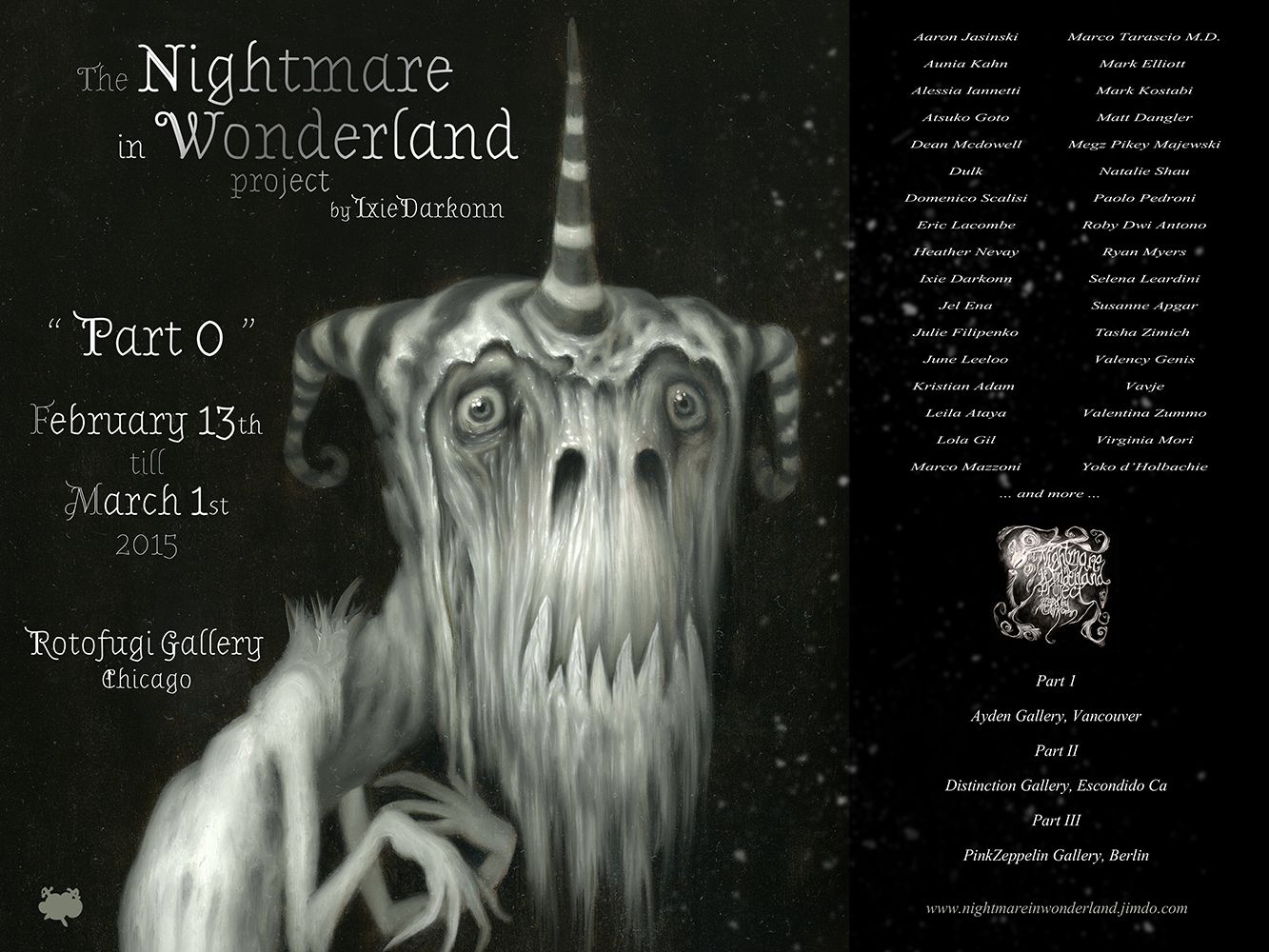 [/frame]
[frame align="center"]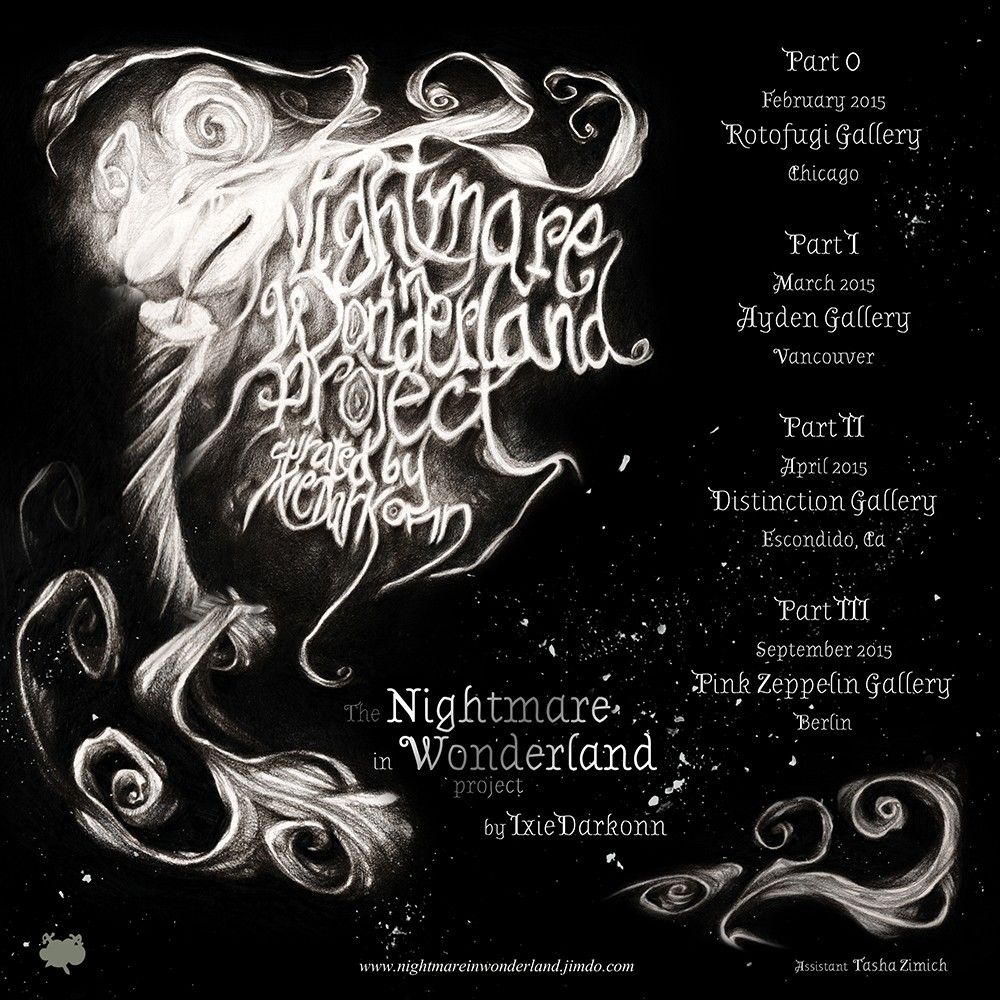 [/frame]