Jumping onstage in the ReAction Figures World are new versions friends Agnostic Front (Eliminator Glow-In-The-Dark) and Rancid (Skeletim Charged). Super7 is more than music, it's a lifestyle. Keeping alive the feeling and passion.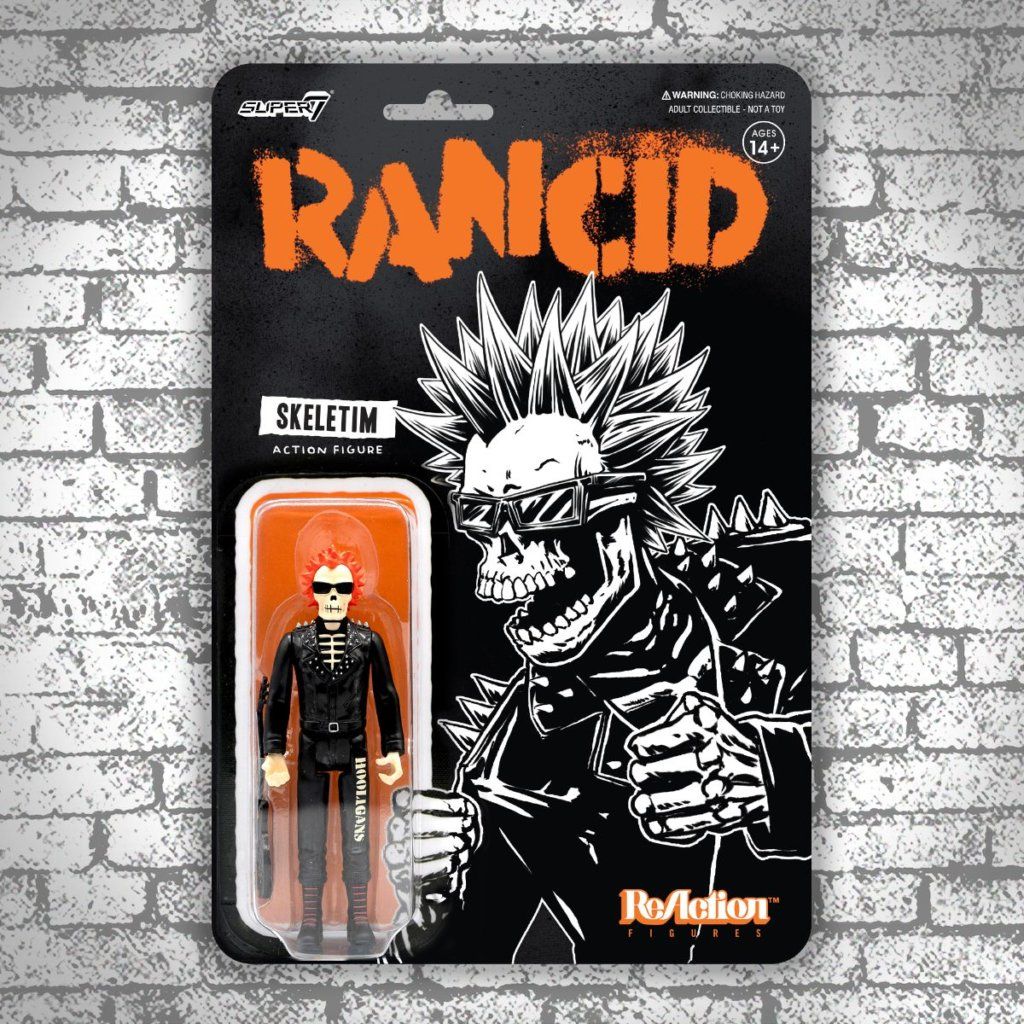 Inspired by Tim Armstrong's distinctive hairstyle and trademark pants from back in The Day, Skeletim Charged is a tribute to the salad days of Punk in the Bay Area!.
Comes with guitar accessory.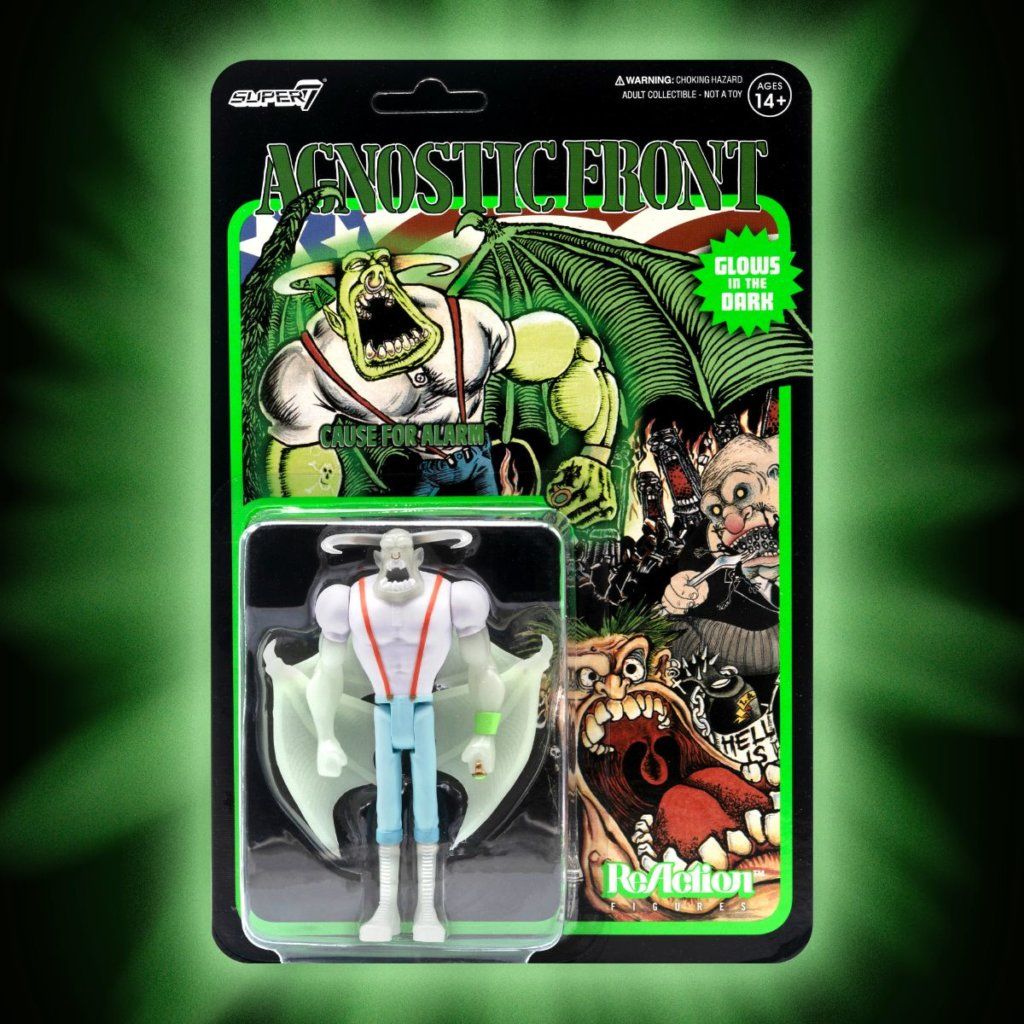 The Eliminator from Agnostic Front's 1986 "Cause For Alarm" album returns as a glow-in-the-dark denizen of NYC's boroughs and beyond. Packaged on a matching glow cardback.
The new 3.75″ ReAction figures are now available for $18 a pop at super7.com.