Last few hours of Thailand Toy Expo 2018, If you are around TTE we suggest you check out Thailands local artist Job Sornpaisarn aka Ramarama latest character from the DEAR PHOBIAN series which we coved HERE. Meet Mr. Yolk which is on show at TTE as we speak, for the rest of us we can check out these tasty photos below. Ramarama continues his weird and wonderful creatures with great finishing and paint scheme. Personally can't wait for the series to evolve.
Just look at his moody face, HA HA HA. You would have that expression if you were cut in half, right?  .We have spoken to Ramarma, and he informs us that Mr Yolk will be made available soon so stay tuned for further details.
 Thailand Toy Expo 2018
Central world,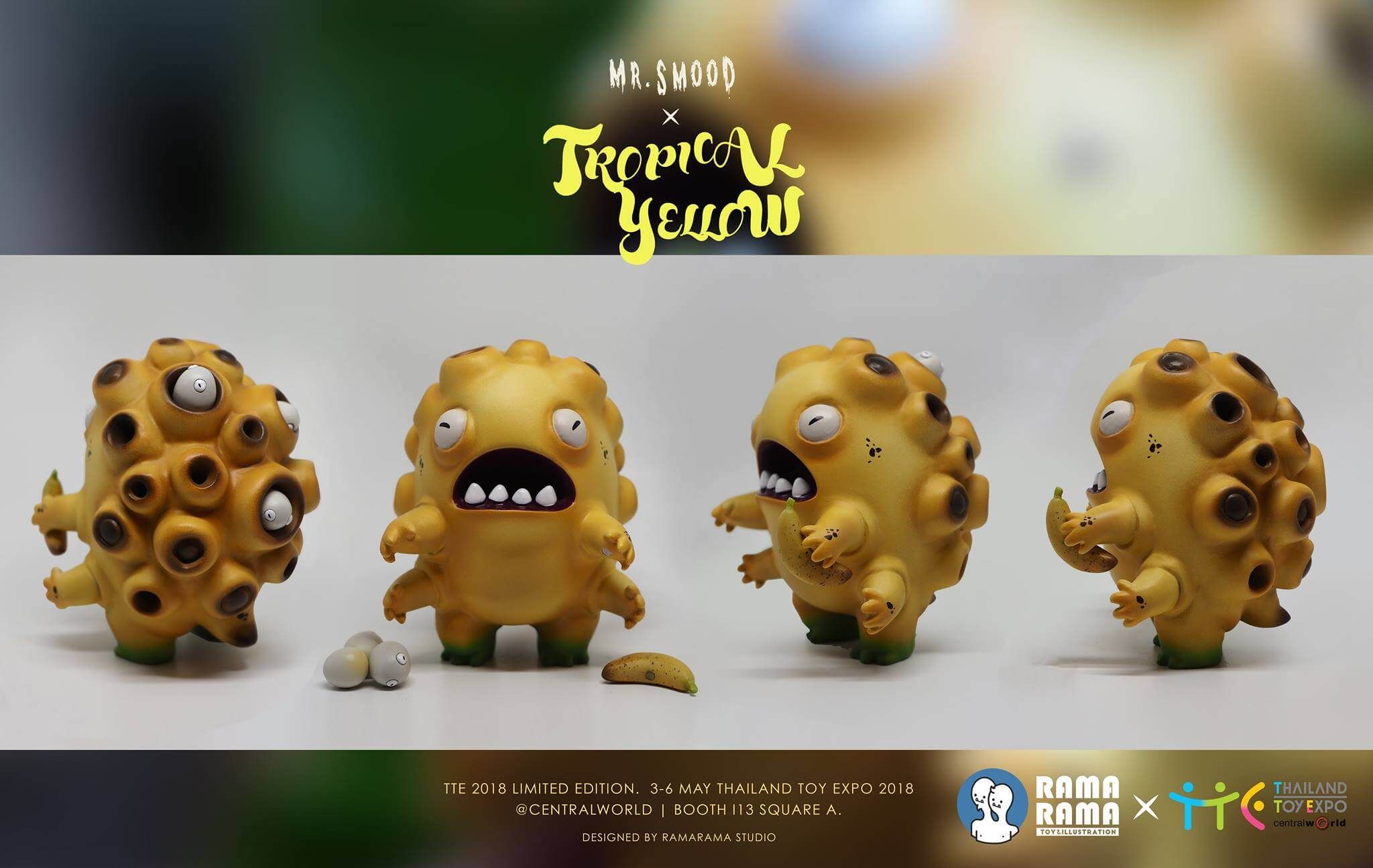 If you want to get your Designer Toy news first, you should look to download our new TTC Mobile App. Designer Toy news direct to your smartphone. No dealing with social media algorithms.
It's FREE.
Find Ramarama on Facebook.