That monkey is back and he's up to no good again! Johnny Sheep Art x Beastoys is done fooling around with Banana, Strawberry and Pineapples, Johnny has begun making Monkey a new costume for Halloween. Don't worry guys, Monkey is still as cheeky just look at his buttcheeks! HA. Get ready for a TRICK OR TREAT.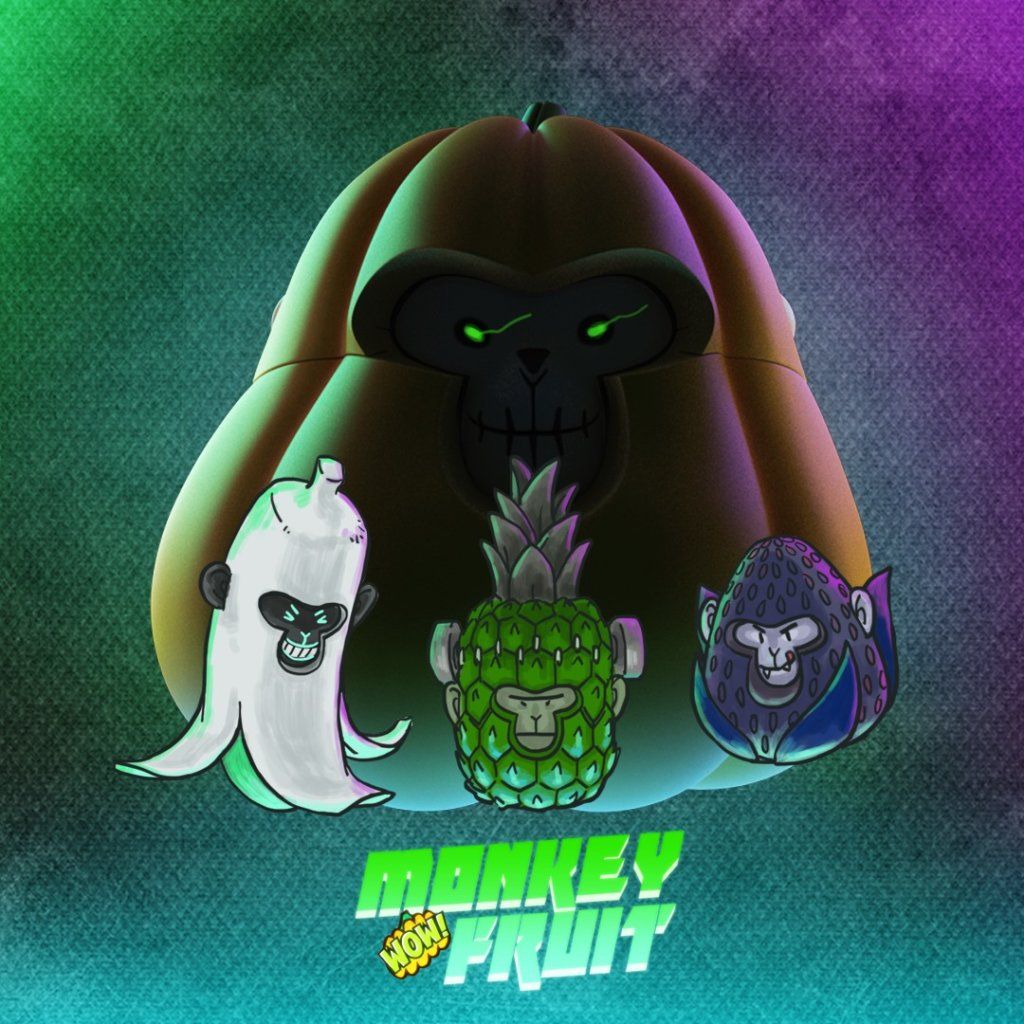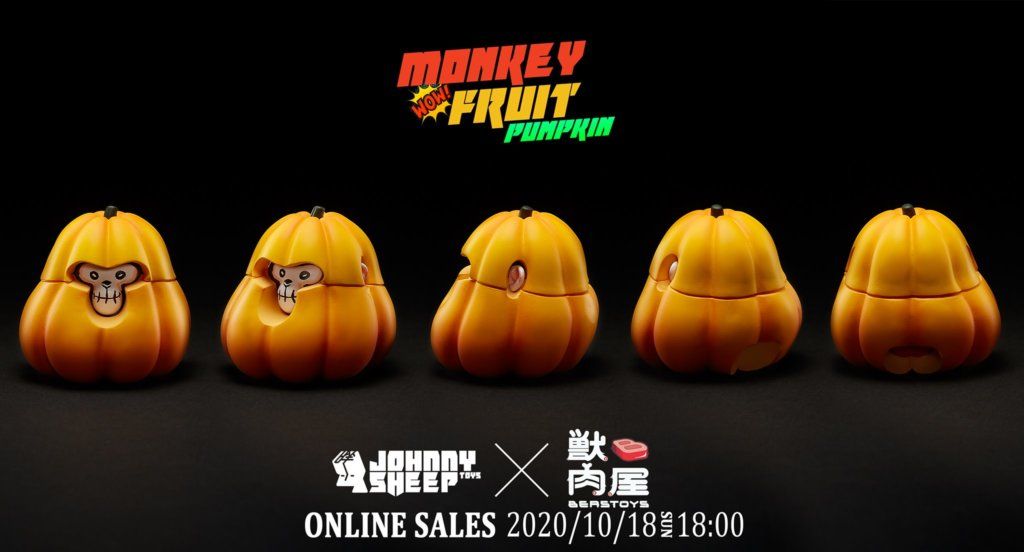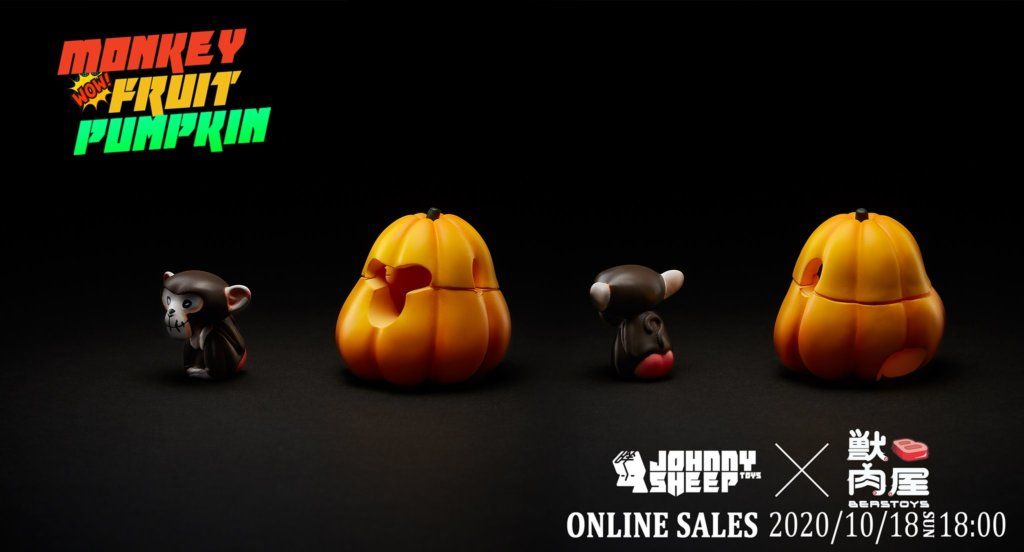 Content: Pumpkin head, two pieces and one Halloween monkey
Size: 4.6 cm long, 4.8 cm wide, 4.7 cm high
Material: Resin
There are only 50 online pre-orders available for this Halloween.Coming soon to pre-order on the line on October 18th via https://www.facebook.com/JohnnySheepArt/
Simply complete the pre-order information and form will be available for you to fill out on the 18th October 2020
Price: NT$ 900
在這月黑風高的萬聖節的夜裡,
已經管不得南瓜是不是水果了,
水果猴子系列即將要推出傑克的南瓜猴子,
這次萬聖節限定的線上預購數量只有50隻,
即將會在10月18日開啟線上預購,
將會有完整的預購資訊及表單供大家選填!
水果猴子系列之南瓜猴子
單價:NT$900元
內容物:南瓜頭、身兩件及萬聖猴子一隻
尺寸:長4.6cm、寬4.8cm、高4.7cm
材質:樹脂
非常感謝持續關注及支持水果猴子的朋友
我會繼續努力下去的!!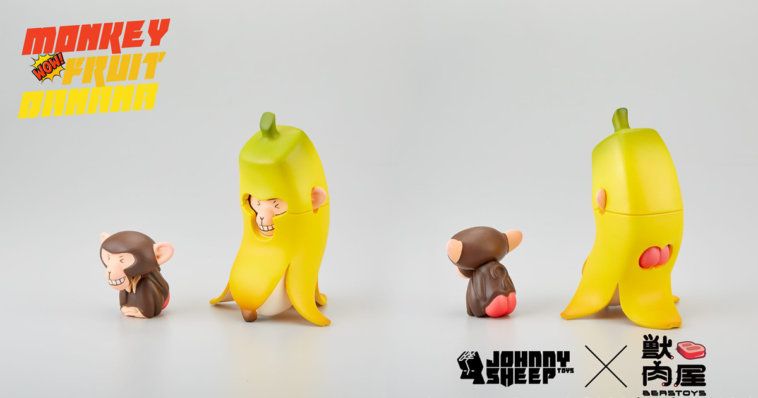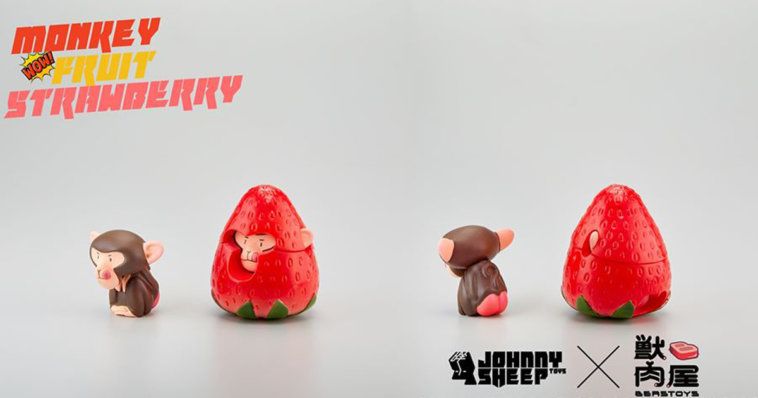 MORE TO COME!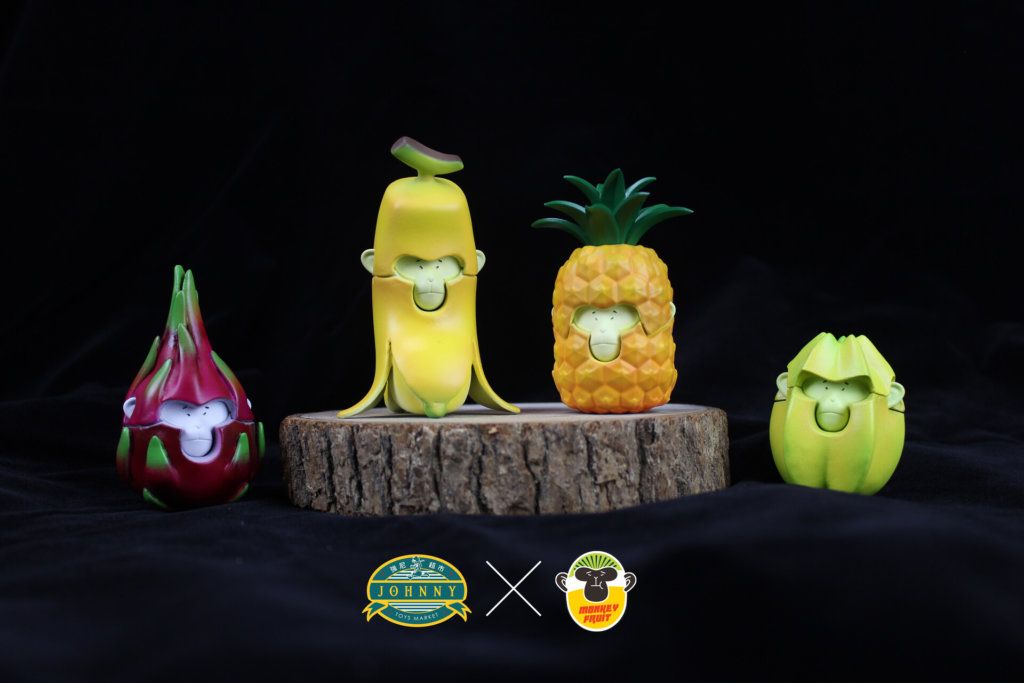 If you want to get your Designer Toy news first, you should look to download our new TTC Mobile App. Designer Toy news direct to your smartphone. No dealing with social media algorithms.