Catch'em if you can! Malte Fulda aka Muffin Man is all set to release the remaining 7 of 10 mini Young Robin Sparkling BEER BOTTLE Brown edition. Like we said previously back in June, how many beer bottles on the wall again? I think we are down to three sitting on a wall! Probably sitting next to the tremendously cute Young Robins by muffinman! These resin 'sofauxbi' little birds are capturing the imagination of the Designer Toy world and have become an instant hit with those that love their birds a little plump & made from resin!
200 bottles of beer on the wall"?? 
Well, no, not really. But the colour is kinda similar. And it's sparkling! 
This rotocast Young Robin resin collectable stands 52mm tall and
come in a clear bag with header card.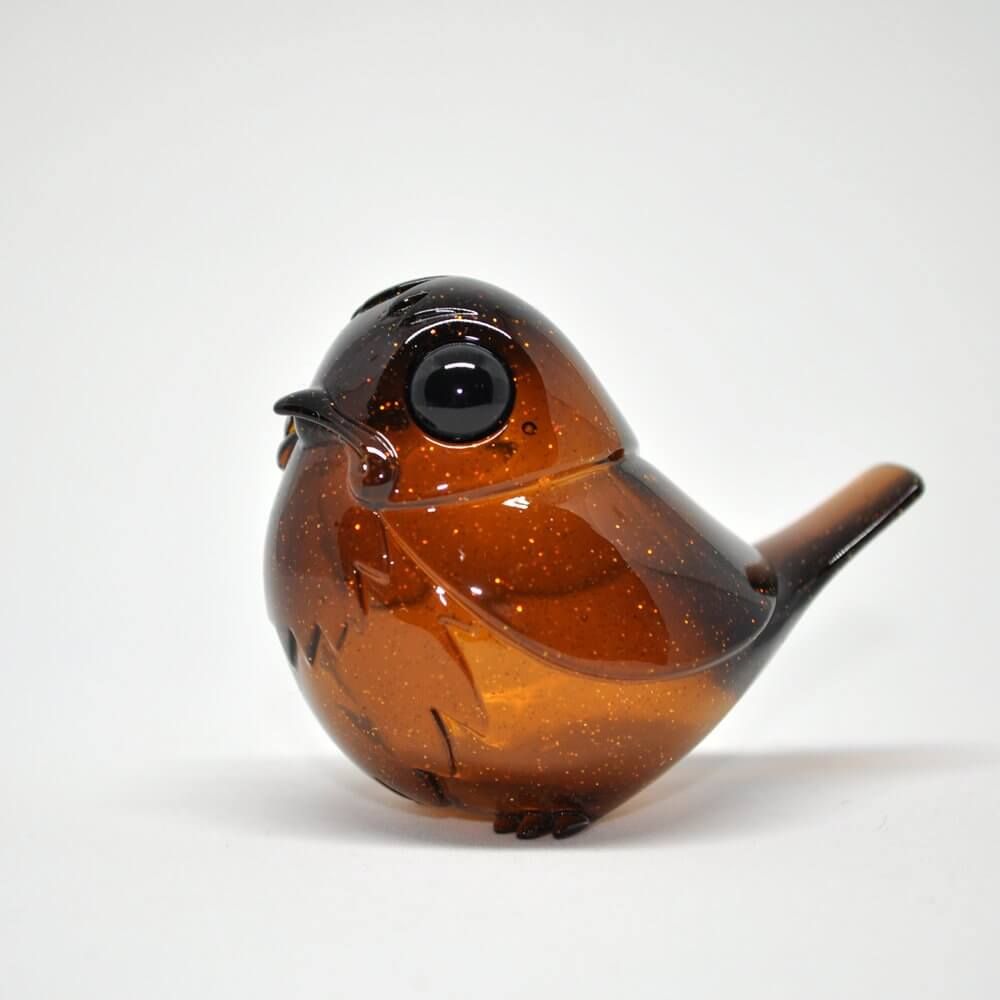 Dropping SUNDAY 16th Dec at 12:00 noon CET. You can grab them HERE. If previous releases are anything to go by, these will sell out within a matter of wee seconds. So you'll defo need your F5 in fine finger form to get these. Priced at €30 (£26). Young Robin stands at around 2inches tall.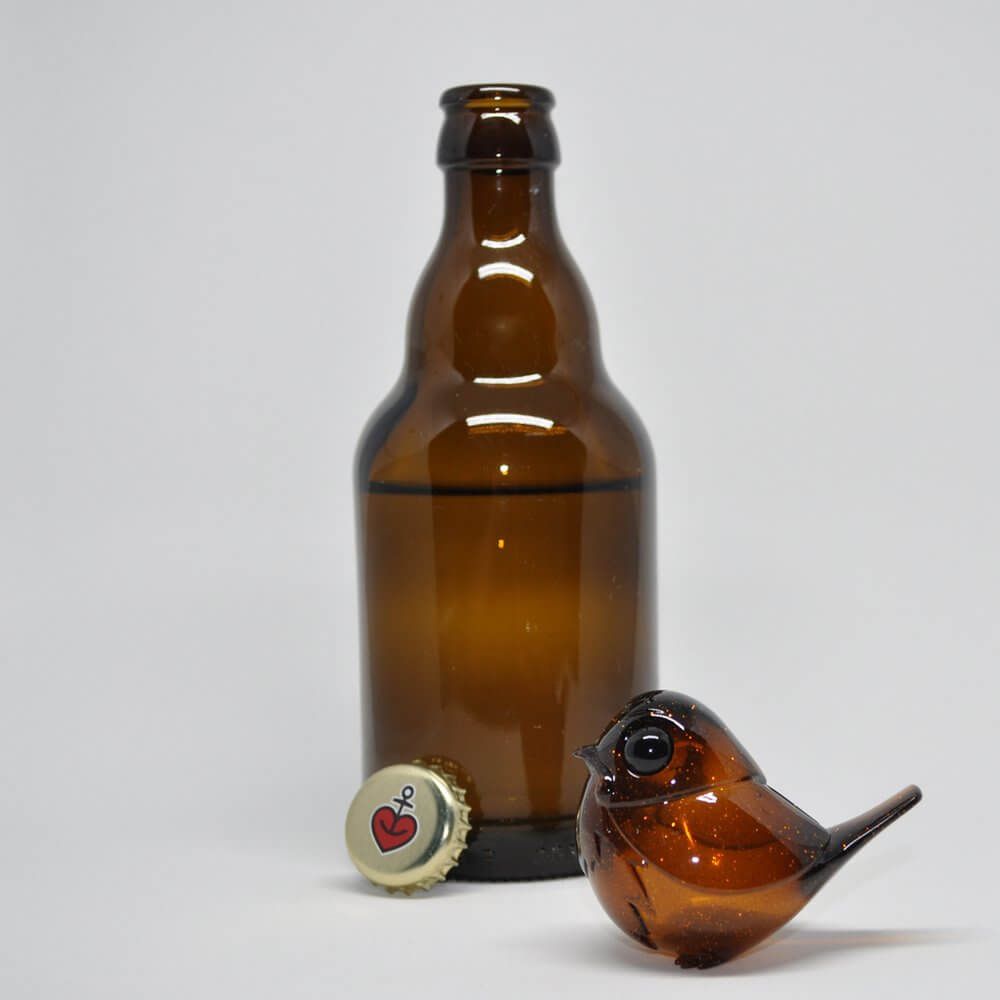 We love what Malte is doing with these Young Robin resin releases. We have a couple of the mini Young Robins at TTC HQ and we love them. The sculpt is exquisite. So crisp. So clean. So nice. We want an army of them! If you're going to try snag one of the small number of these on Sunday, good luck! They go super fast. Malte keeps the run sizes small, due to the materials, nerves and wasted time trying to get them as perfect as possible. Lots of effort & swearing goes into each one!