The second series of the popular miniature version of the giant mecha ape, Goliathon by PLANET-X is upon us! The 5″ tall sofubi robot appears in 4 different versions by lordmasterprince, PLANET-X and RECYCLEC;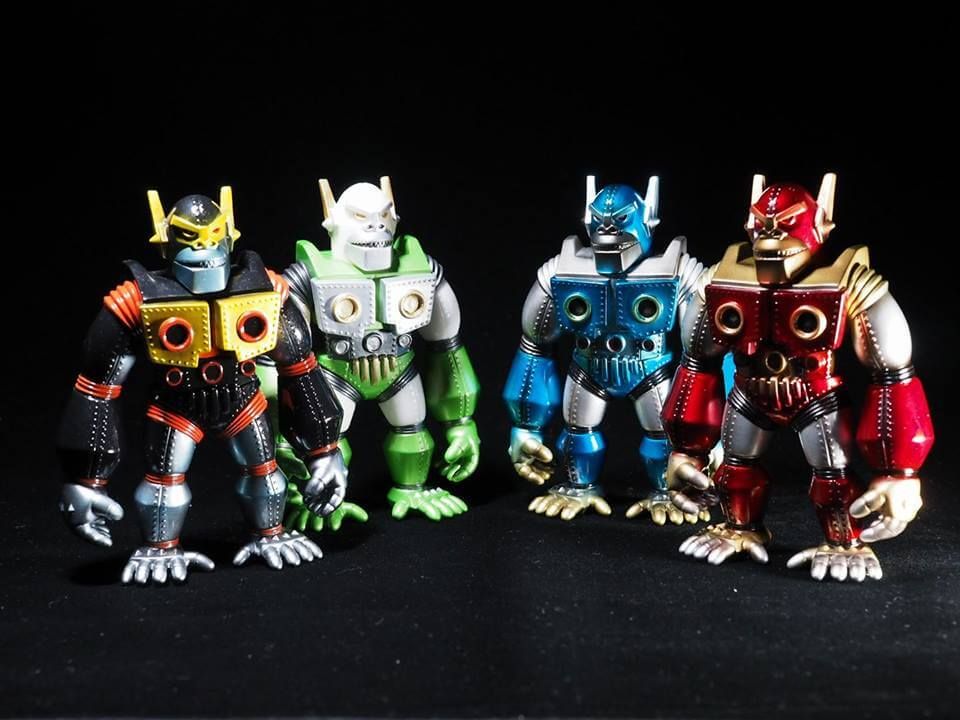 GRANDSON OF ARK by lordmasterprince
G&W ORIGINAL by PLANET-X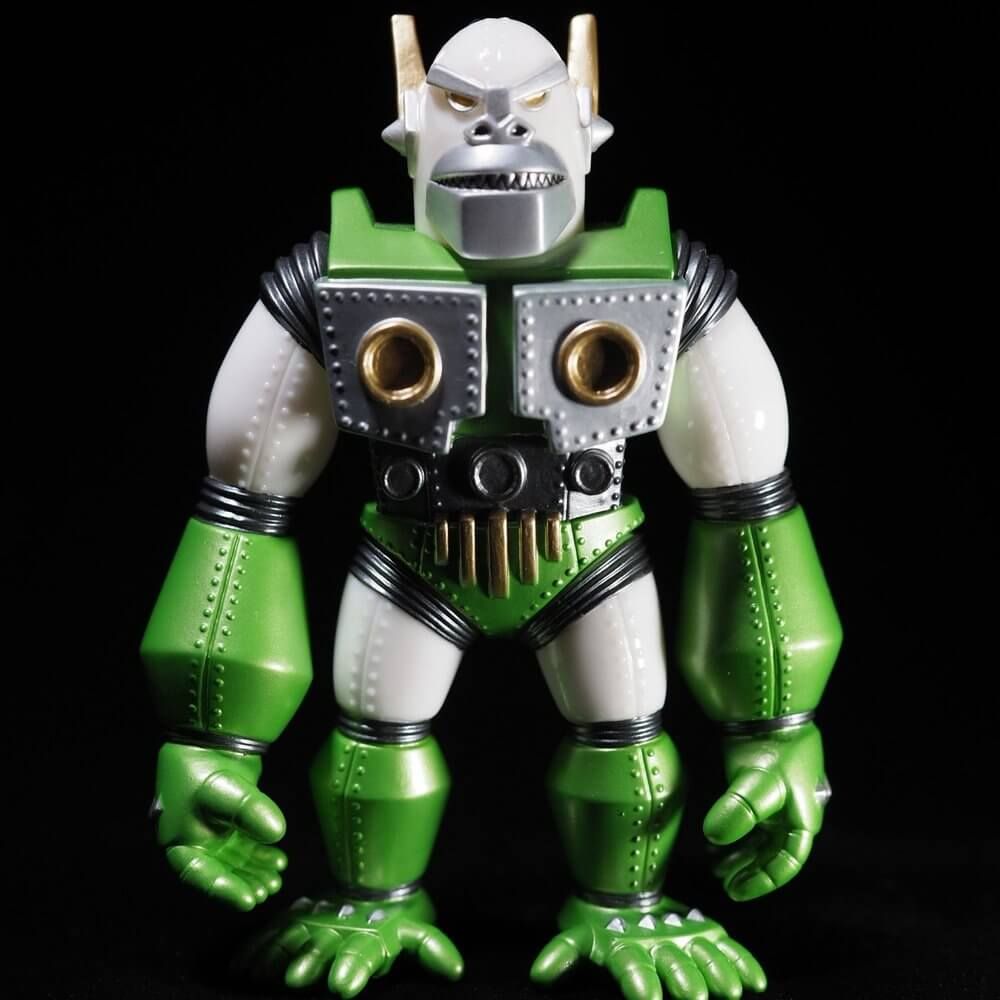 COBALT by RECYCLEC
FERRO by RECYCLEC
The Mini Mecha Goliathon measures about 5″ tall with 3 points of articulation (head and arms).
The second series is already availabe at Vintage & Vinyl Club HERE. Available individually for $58 and as set of 4 for $225.
Important Details
Price:$58 each, set of 4 for $225.
Release date/time: NOW!
Link to Site: 
hvvc.bigcartel.com
.
If you want to get your Designer Toy news first, you should look to download our new TTC Mobile App. Designer Toy news direct to your smartphone. No dealing with social media algorithms.