Singapore Comic Festival 2018 is underway and Ziqi Wu is showcasing a fair few prototypes, winning hearts with his Dino and TriDino. But WAIT THERES MORE! Can you see something small? Micro size? Nope, we are not talking about Gary's pee pee size, HA. MICRO TriDino! We have official confirmation that MINI DINO which first made their debut way back in 2016 HERE will be joined with the all-new Mico TRiDino.
If you are around Shanghai you can meet Ziqi and take a closer look at all the new micro Dino and TriDino! Micro TriDino x& Micro Dino v2 will be released soon, Stay tuned for further info and a closer look.
Singapore Comic Festival 2018
DATE: 27-28 Jan 2018
VENUE: Nanyang Academy of Fine Arts
OPENING HOURS: 10am – 5pm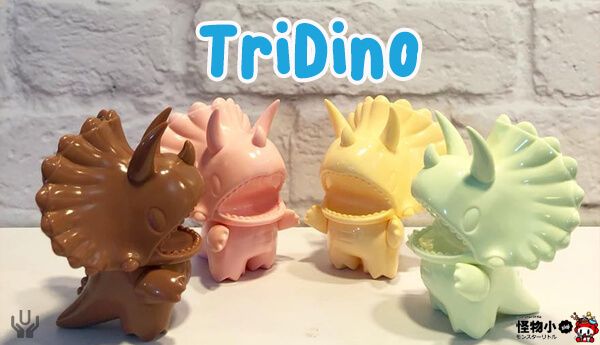 No news when the ETA will be for TriDino, but knowing how fast Unbox move it should be early 2018!
Leave you guys with a Taipei Toy Festival LIVE stream of TriDino if you haven't seen it before.

in the meantime check out our LIVE unboxing of Ice-cream Dino below.

http://store.unboxindustries.info/
Behind the scenes at Unbox Industries HQ and you will see some prototypes.

Need a review? Check out our Facebook LIVE review.

Keep up-to-date with all Designer Toy news via the TTC Mobile App. Available to download now via the App Store or Google Play Store.
Enter Ziqi cute world of monsters and characters via  http://monsterlittle.com/ and Instagram.