Back in October 2015, Jesse Hernandez AKA UrbanAztec and Silent Stage showed the 3D renders for Jaguar Skull HERE. No more guessing if the release was coming as Silent Stage gallery has just published the details and finished Metal Jaguar Skull! Like we've said before trademark UrbanAztec style which Jesse has pioneered over the years and its about time Jesse released another designer toy art collectible or whatever you wanna classify them as. All we know is we are glad Jesse is back in play and has time for the scene right now having been busy working with the likes of Gears Of War, Rockstar Energy Drinks and the list goes on.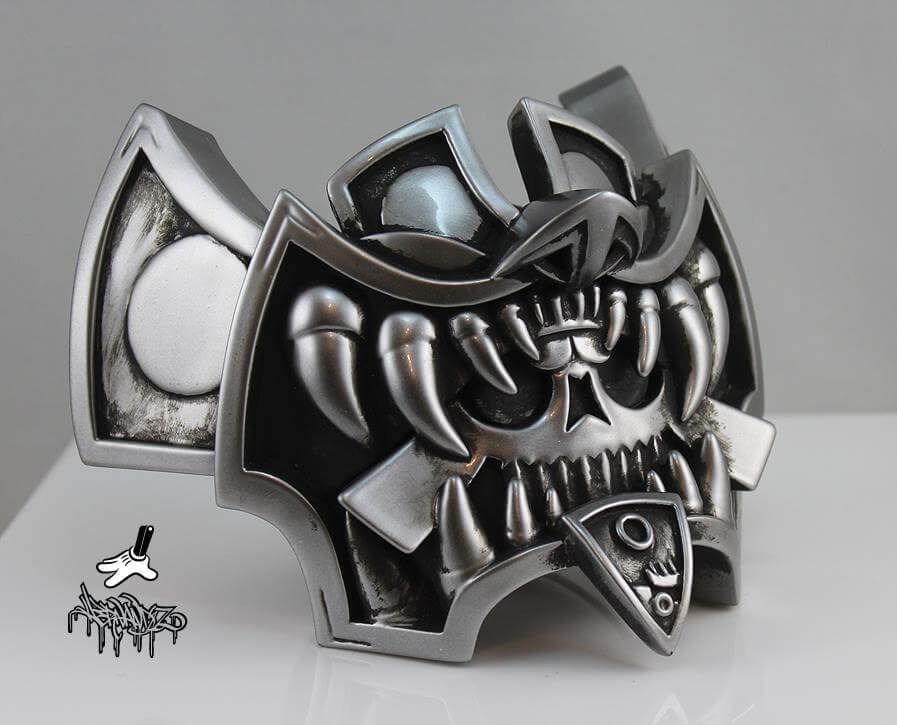 Metal Jaguar Skull dropping Wednesday, March 15th at 11:00am PST (Los Angeles) on SilentStageGallery.com
Details:
Metal Jaguar Skull
Casted Solid High Impact Resin
Edition of 35
Measures 7″ W x 4″ H x 5″ D
Retail $149.99 each
While we have your attention and waiting for the drop. Why not take a look at http://hernandez.bigcartel.com/ full of cool shit from prints to vinyl toys to headphones!

Find Jesse at http://www.jessehernandez.net/  Facebook, Twitter and Instagram.
https://silentstagegallery.com/