Low on calories but high in energy is McKunTEQ by Sakun x Martian Toys! YES, the cat is outta the bag and already unleashed. The Squad Grows with McKunTEQ Edition, chasing the Endgame Quest through the darkened Halloween streets of Philly, to the rooftops of Manila you are closing in. In a dark corner of Fishtown, you follow those famous horns as they duck down a dimly lit alleyway. Halfway in you sense your mistake as you hear a gravely purrr all around you. You've entered the turf of the KunCats.  These sadistic cats with their two-tone eyes are grinning from ear to ear as they size you up. PLEASE NOTE, McKunTEQ has eaten all the fries.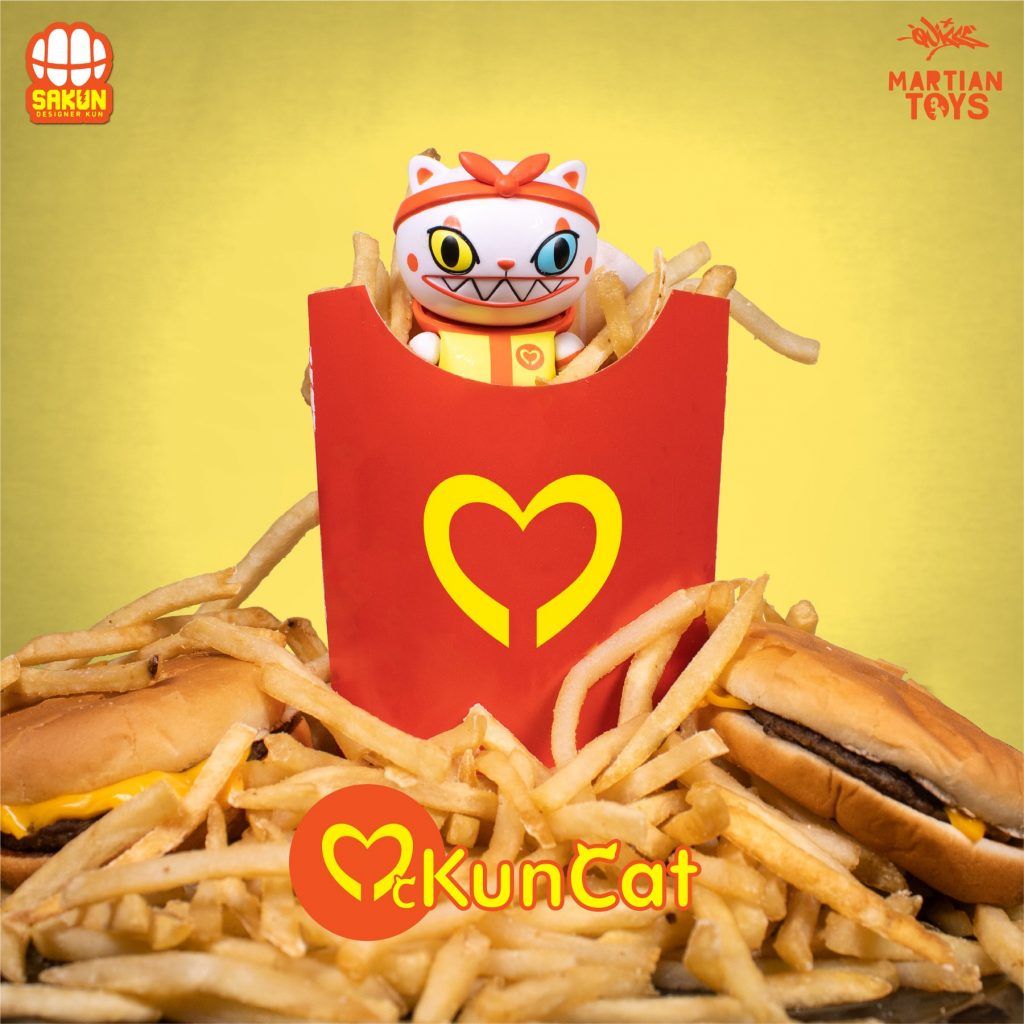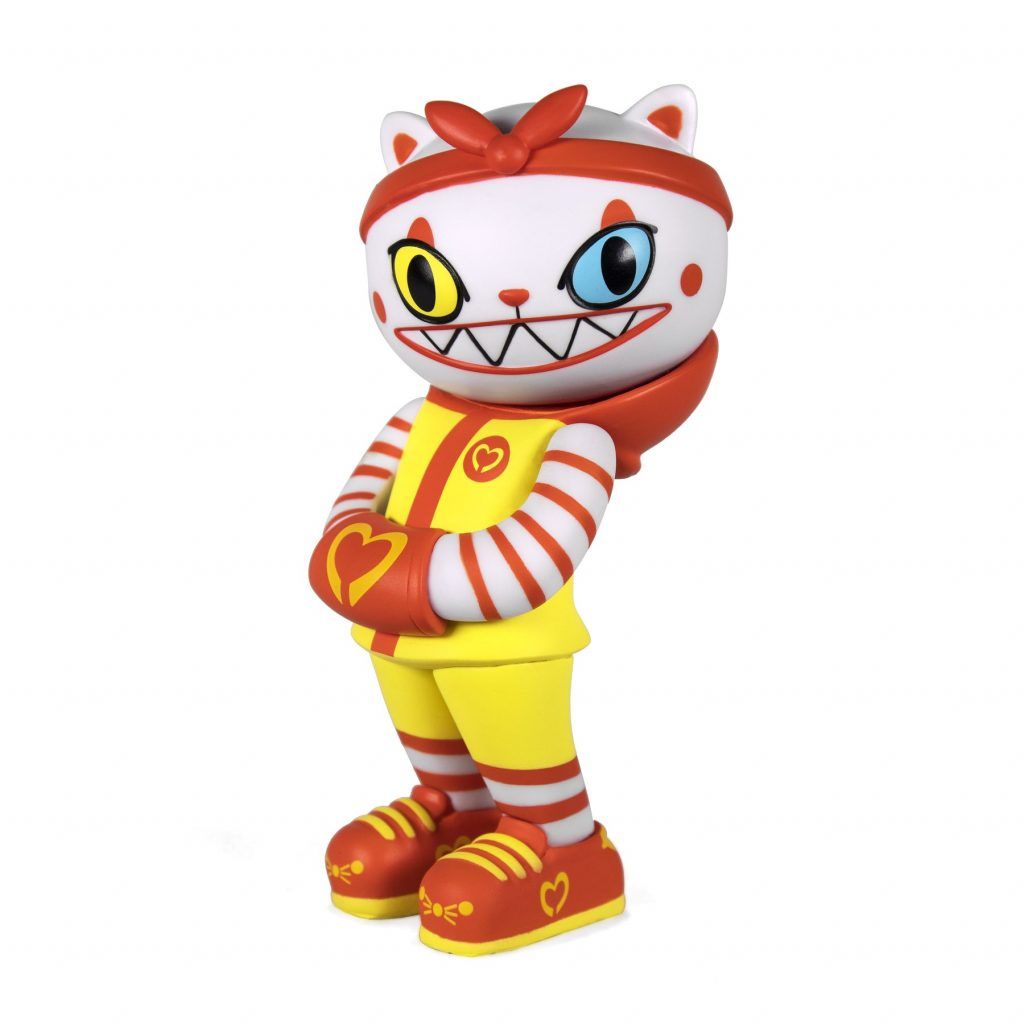 The Now Classic 6" Squad Scale and a body you'll recognize, these ferocious KunCats are here and their claws are out.
Endgame Squad Member!
Designed by Sakun
Produced by MartianToys
6" Squad Scale
2 Sets of Arms
ED. of 100
Squad Compatible interchangeable Head & Arms
WHERE: Exclusively on MartianToys.com
PRICE: $90
Find KunCat via Instagram and artist Sakun on Instagram.
If you want to get your Designer Toy news first, you should look to download our new TTC Mobile App. Designer Toy news direct to your smartphone. No dealing with social media algorithms.
IT's FREE.