Martin Ontiveros is back to Toy Art Gallery. Known for iconic pieces like the Glampyre or the wizard trio Magi Maleficarum, the artist and master of the dark arts is bringing one occult icon to life in this debut. Halloween is about to get serious, make way for BAPHOMANIAC;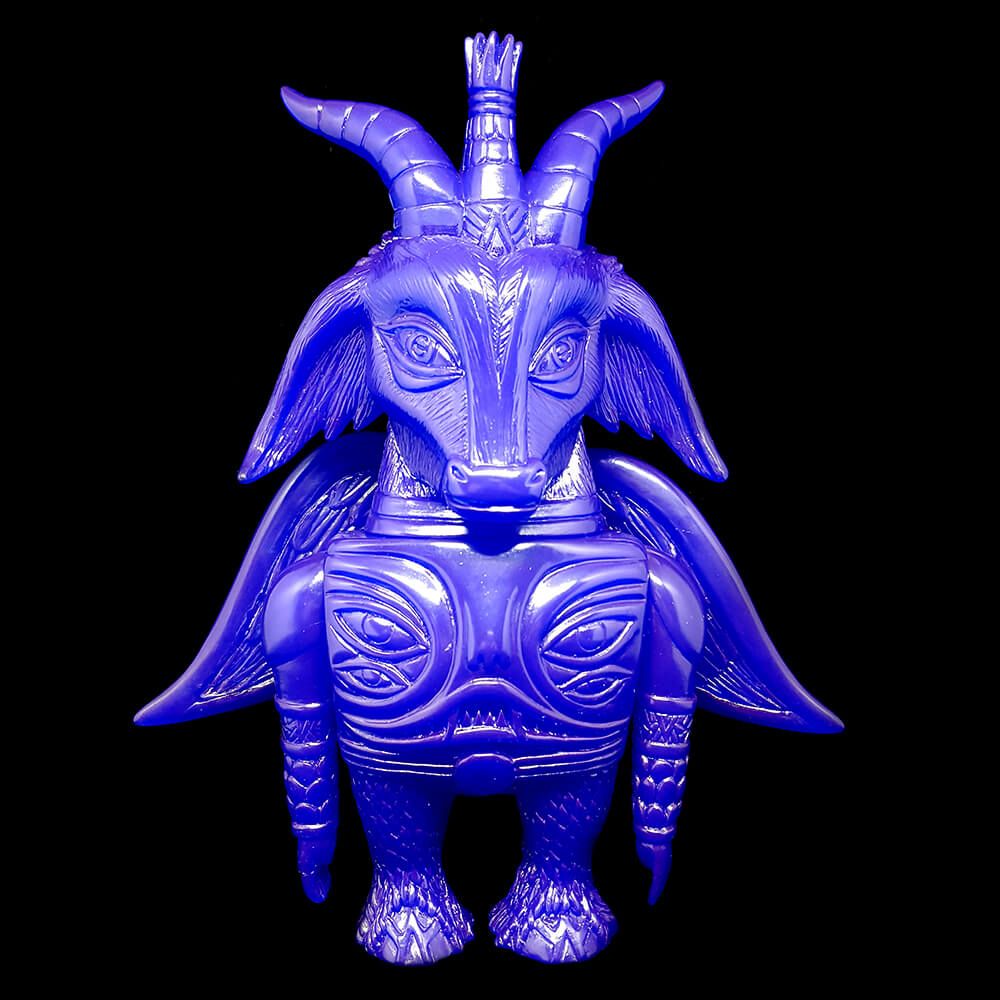 'The BAPHOMANIAC has been expertly translated from Martin's trademark style into three blaspemous dimensions by David Arshawsky of Turtlemilk Studios'.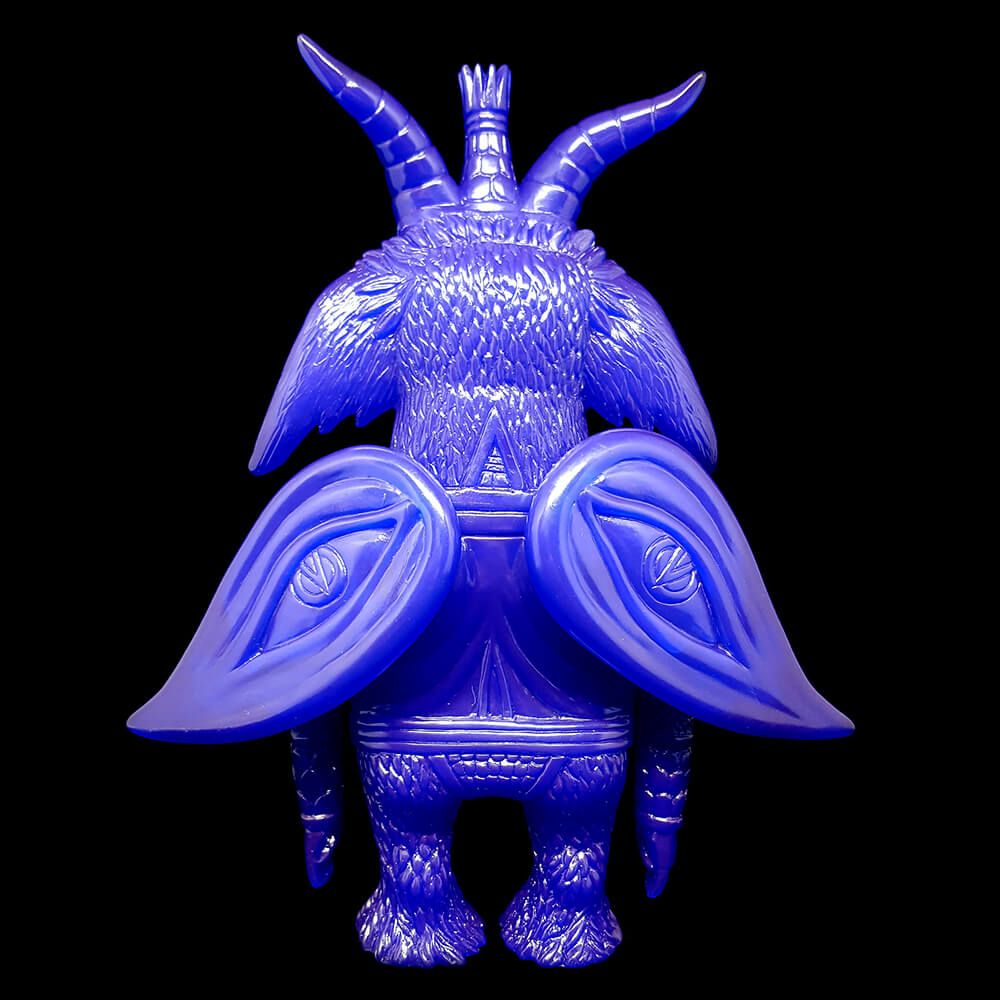 Explore a new dimension in the occult with this piece. It has really an eerie feeling. Designed by Martin Ontiveros, sculpted by Turtlemilk Studios, and produced by Toy Art Gallery. We get a familiar vibe from this one, maybe the statue of Pazuzu from 'The Exorcist' movie? You tell us.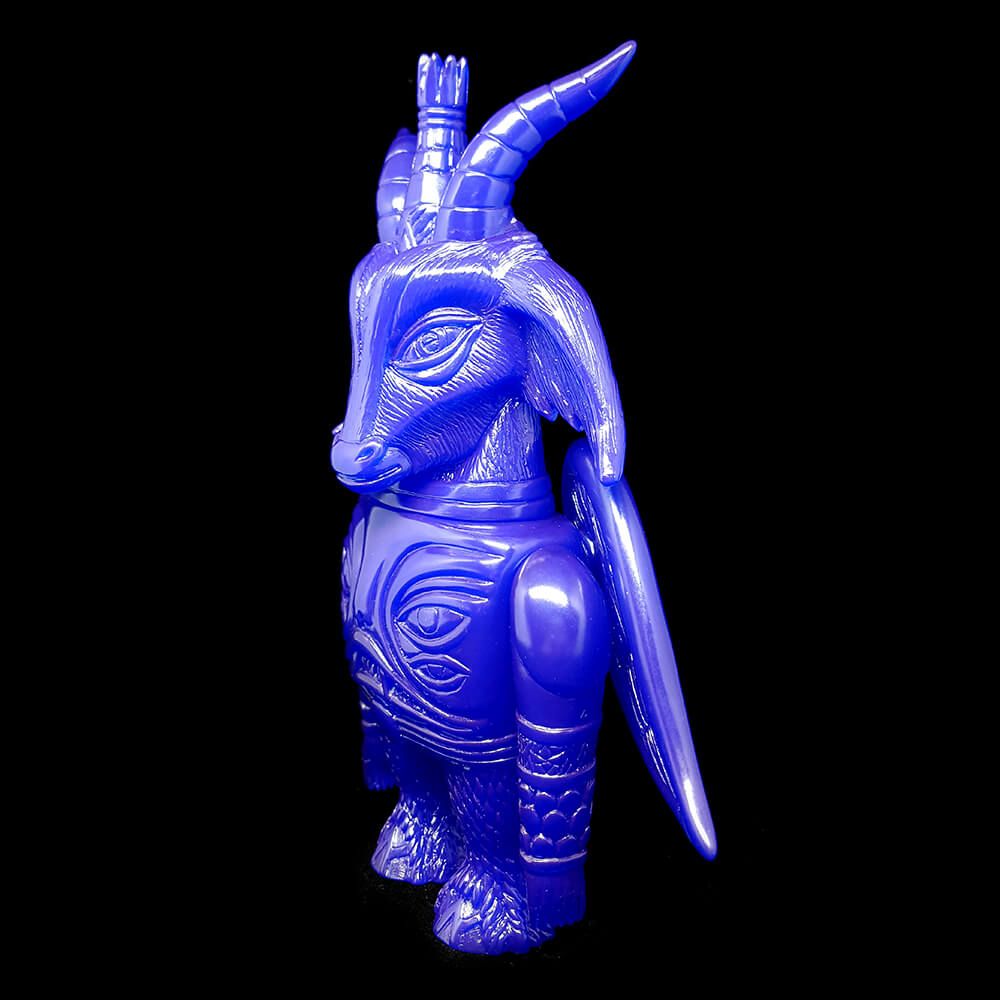 Stands 8 inches tall and features articulation at the arms and head. A beautiful 'psychedelic semi-clear purple' soft vinyl cast for this debut version;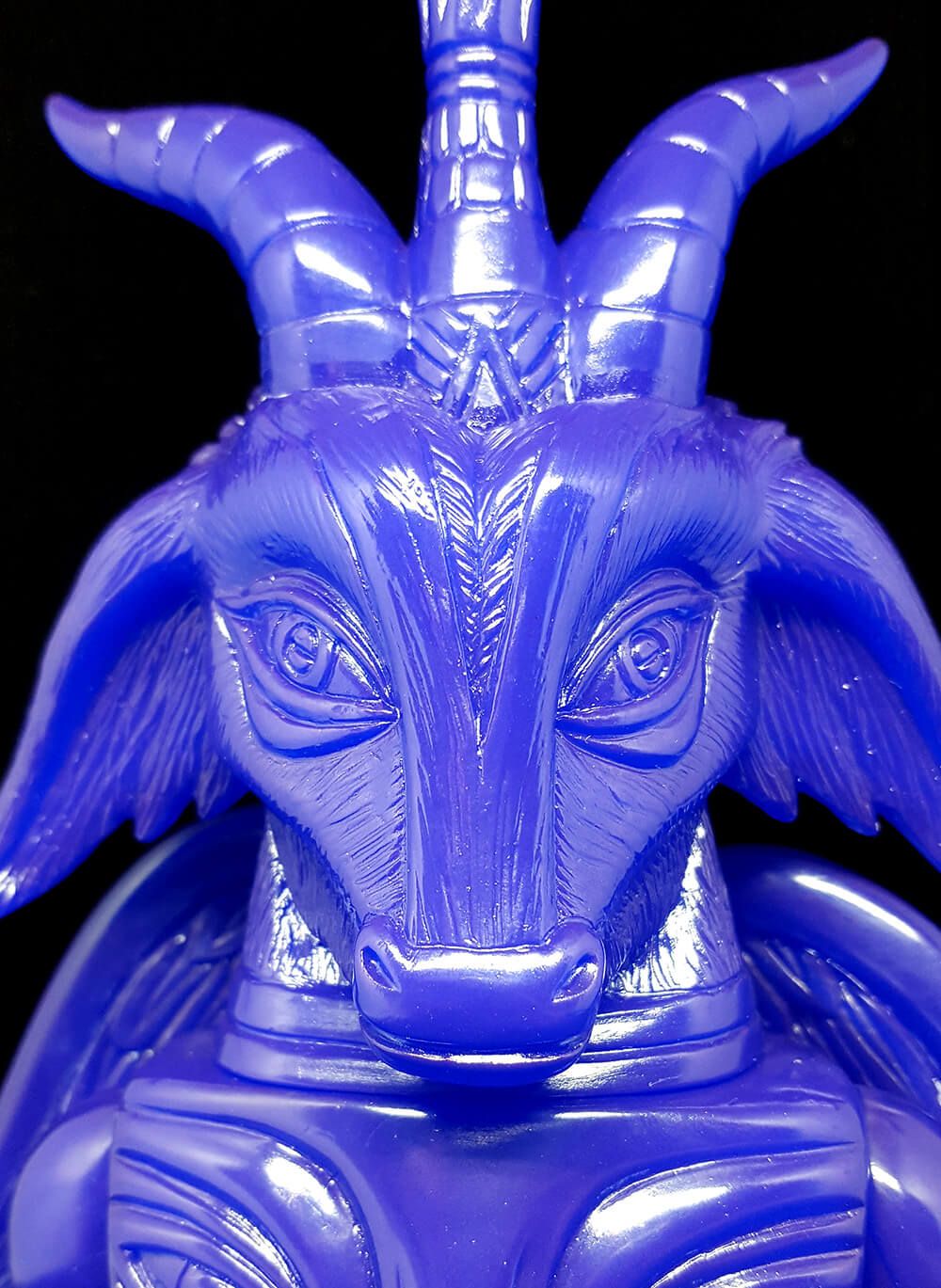 Diabolically cool right?
It will be available this Friday 10/27 at 12PM PST at shop.toyartgallery.com for $80 (71 GPB).
[box title="Important Details"]
Price: $80 (71 GPB).
Release date/time: Friday 10/27 at 12PM PST.
Link to Site: shop.toyartgallery.com.
[/box]
Check Martin Ontiveros Instagram.
Follow Toy Art Gallery on Facebook and Twitter.
*pics via TAG