Hands up if you slept and missed the first Lucha Squid by Germs x ToyQube. Check this, ToyQube has informed us that a new colour way of  Germs "Lucha Squid" will be arriving this week and you will have the chance to own this purple with silver glitter Lucha Squid!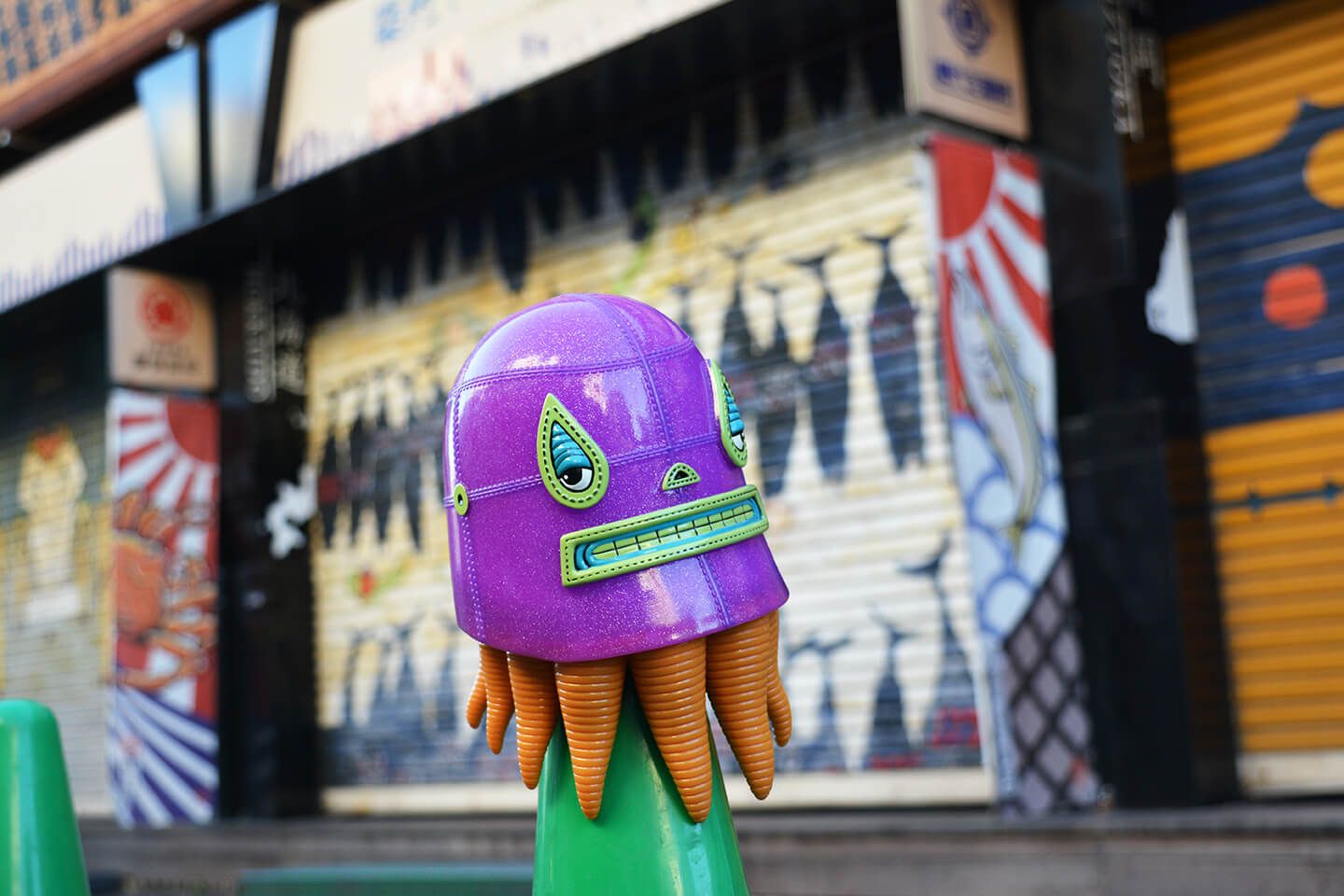 Material: Soft Vinyl / Sofubi
Height: approximately 8″ tall
Limited edition: 80 pcs, $115 USD each (£90)
Release date: June 14th 11am EST on www.toyqube.com
This is the 2nd edition, shines in high gloss purple with silver glitter, in-stock item that ships
ASAP.