We are already big fans of Thailands 2nd2Friend, as earlier on the year they caught our attention with 2nd Girl and 2ndGanesha. Thailand based artist, Phusaporn Thepcharoennirund of Buboo the mastermind behind "Fooshita" Launched the sister brand 2nd2Friend which delves into a totally different style. We class him as Thailand's McBess as its a similar style. 2nd Girl definitely has that cheeky look whilst having a touch of pin-up girl style. Now with his LOV + U solo exhibition show happening right now, some new sculptures have been seen! one more that caught our attention straightway was " JOYSTICK".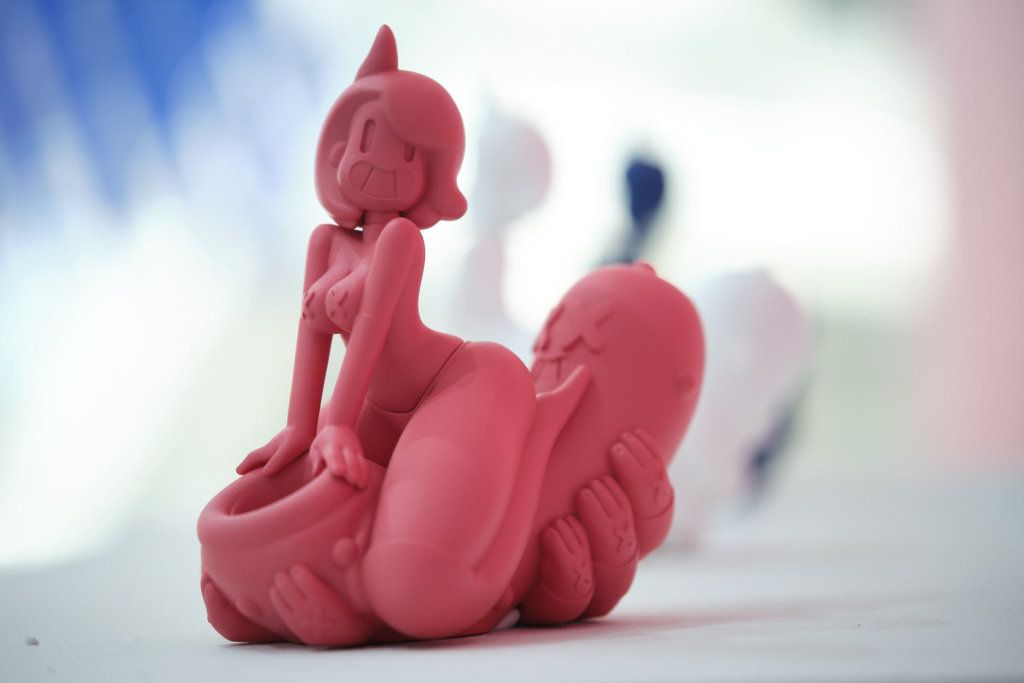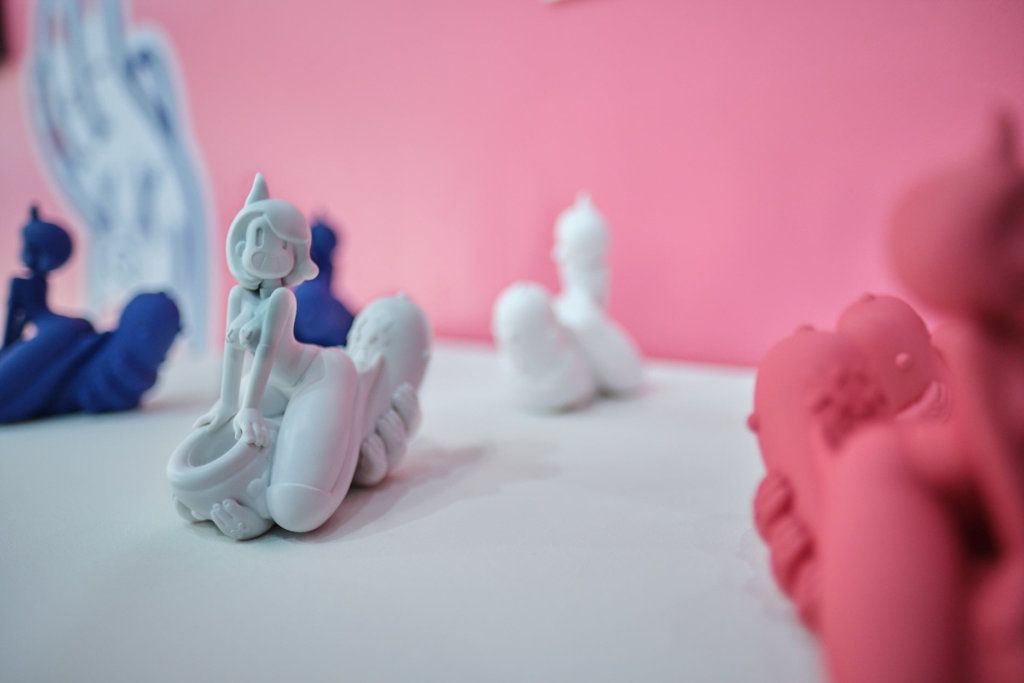 Check Joy Stick and MORE at LOV + U solo exhibition at Palette ArtspaceThong Lo BTS station Exit 3 Thailand Supported by Smile SpacePalette ArtspaceKickkick Fanpage.
For those who can't make it to the show. Stay tuned for online allocated stock for JOY STICK and 2ndGanesha.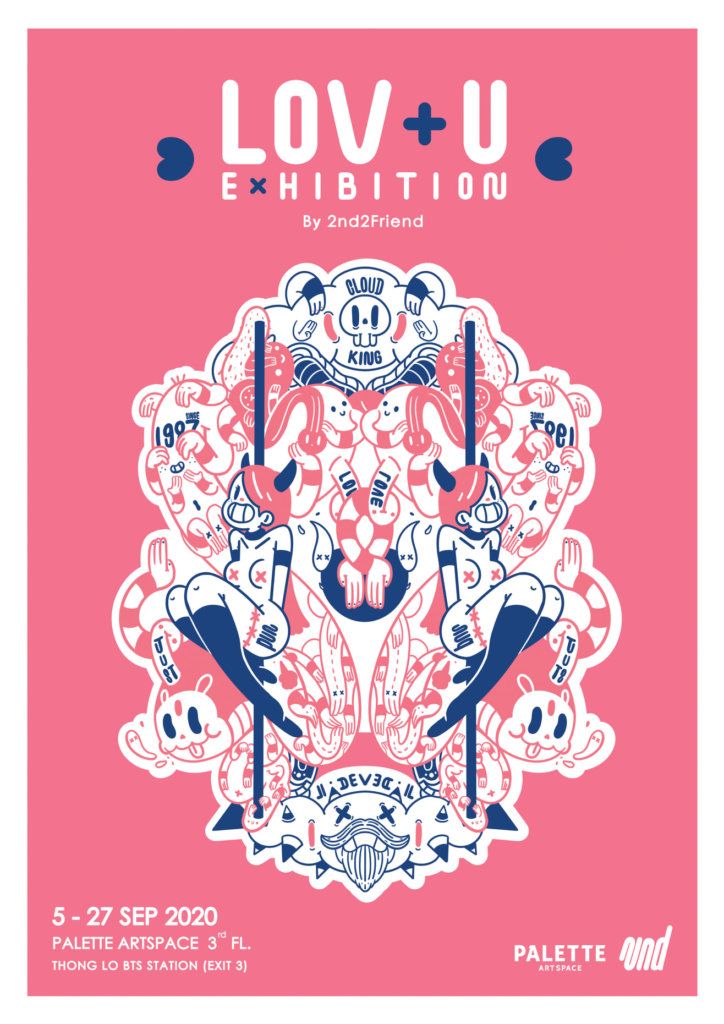 Who am I with you?LOV + U explores a relationship through moments that we remember with our bodies. Using simple strokes and colours, 2nd2Friend remixes gender tropes and pop-cultural imageries to create a character, 2ndGirl, who lives in the grey areas of intimacy. This character, they embody our own lived experiences of holding on to and letting go of who you are as we spend time with another person. The artist questions the control we have of our own selves: from falling blissfully in love at first sight to validating or rejecting social expectations, to give in to our own deep yet unknown desires. Together, these illustrations remind us of both the deeply human and truly out-of-this-world journey we call love.

ฉันคือใครเมื่ออยู่กับคุณ?LOV + U ค้นหาเรื่องราวความสัมพันธ์ของความรัก ผ่านความทรงจำในร่างกายของเรา ศิลปิน 2nd2Friend ผสมผสานภาพจำทางเพศ (gender tropes) และ การอุปมาอุปไมยในลักษณะของวัฒนธรรมร่วมสมัย (pop-culture) ผ่านทางตัวละคร 2ndGirl ที่ซ่อนเร้นอยู่ในช่องว่างความสัมพันธ์อย่างลึกซึ้ง
ตัวละครบอกเล่าเรื่อราวประสบการณ์ของการ รักษา และ ละทิ้ง ตัวตนของเราในยามที่อยู่กับใครอีกคน ศิลปินต้องการตั้งคำถามเกี่ยวกับ ความเป็นตัวตนของตัวเอง ในแต่ละห้วงเวลา ตั้งแต่เมื่อเราตกหลุมรักแรกพบ เมื่อเราพยายามทำตามหรือปฏิเสธความคาดหวังของสังคม ไปจนถึงตอนที่เรายอมจำนนต่อความต้องการในส่วนลึก ที่เราเองก็ยังไม่อาจเข้าใจได้ ผลงานชุดนี้จะพาเราเดินทางไปในความสัมพันธ์ของมนุษย์สุดลึกล้ำ ทั้งดำดิ่งและพุ่งทะยาน ไปกับสิ่งที่เรียกว่า ความรัก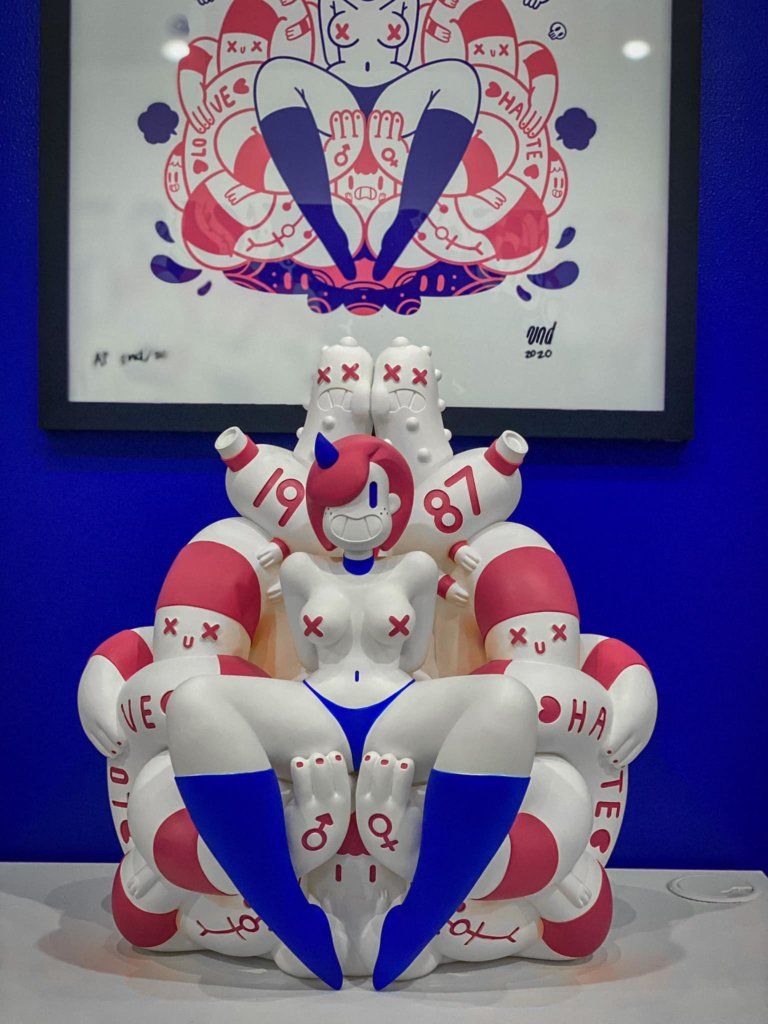 Photos by Sukrit Jitshob and Attakarn Vachiravuthichai.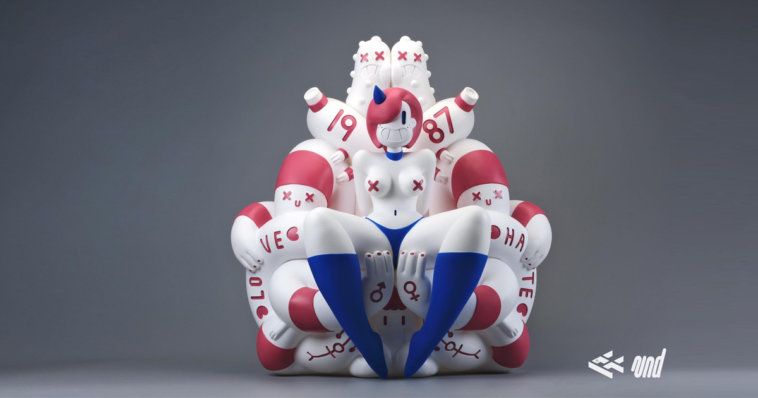 Find 2nd2freind via Facebook.
Find BUBOO on Facebook.
You can get your daily Designer Toy fix from our TTC Mobile App. It's free too! FREE! Download on the iPhone or Android smartphones. Search for "The Toy Chronicle" and all your Designer Toy wishes will come true! Pretty much.
Did we fail to mention IT's FREE.