Feline lovers are you ready to pour out your hearts for this adorable creation by Croissant Studio? Lamood The Cat has been transitioned from illustration to a handmade resin figure. Lamood The Cat eyes had our hearts melt, small body big head, big eyes makes Lamood The Cat extremely adorable best thing its fur free! no allergic reactions.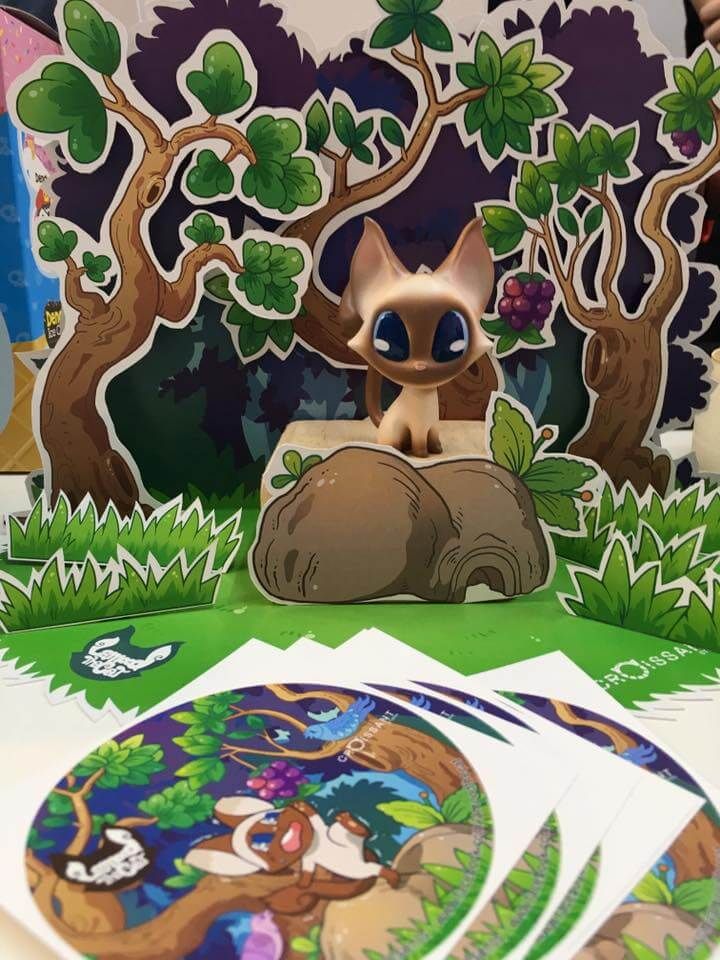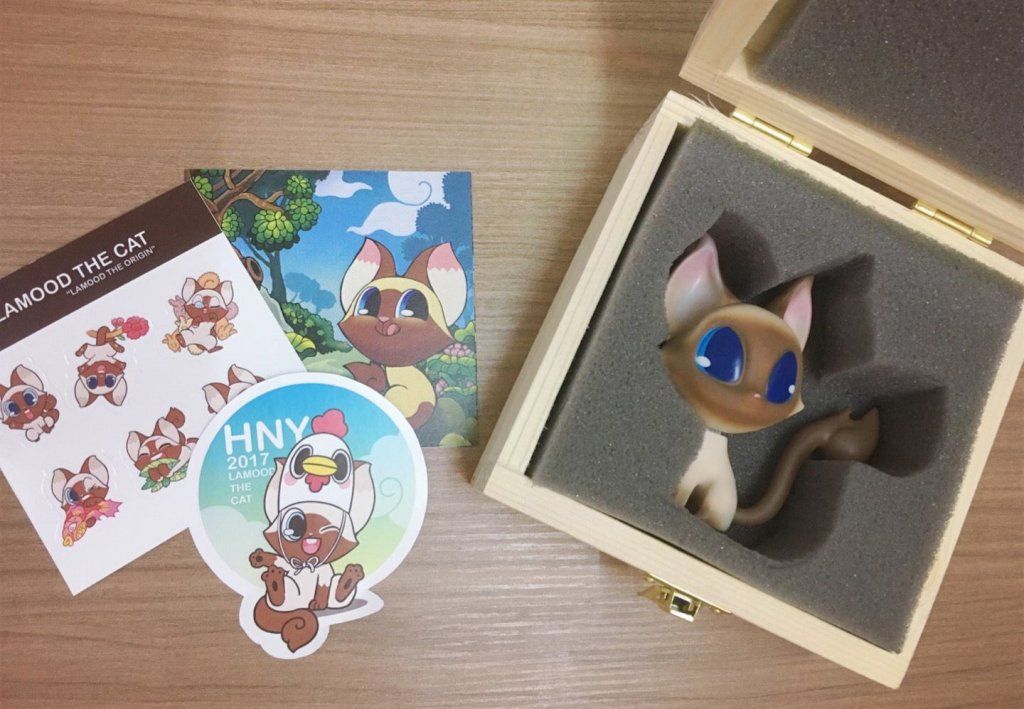 The whole package looks great including stickers and a great looking box for Lamood The Cat. One concern is the tail, looks rather fragile for shipping, hopefully, the resin is rock solid.
Limited edition 42 pcs. / price : 800 THB + Thai shipping 70 THB ( wood boxset collection includes : resin toy 8 cm. + postcard + sticker) / world wide shipping >> inbox FB Fage : Lamood The Cat HERE.