LABUBU ASTRONAUTS GUY AND THOMAS, yes you are reading it correctly! We get one more shot at securing these two! Fingers and toes crossed as Thailand Toy Expo ONLINE edition WORLDWIDE are about to start and LABUBU ASTRONAUTS GUY AND THOMAS by Kasing Lung x How2Works will be up for grabs! Ever since the debut launch in Hong Kong International collectors will have their chance since TTE ONLINE ships worldwide. We never knew LABUBU was fans of Daft Punk! They look flashy with their outfits, right? Do you think GUY AND THOMAS approve? Who cares, we approve HA.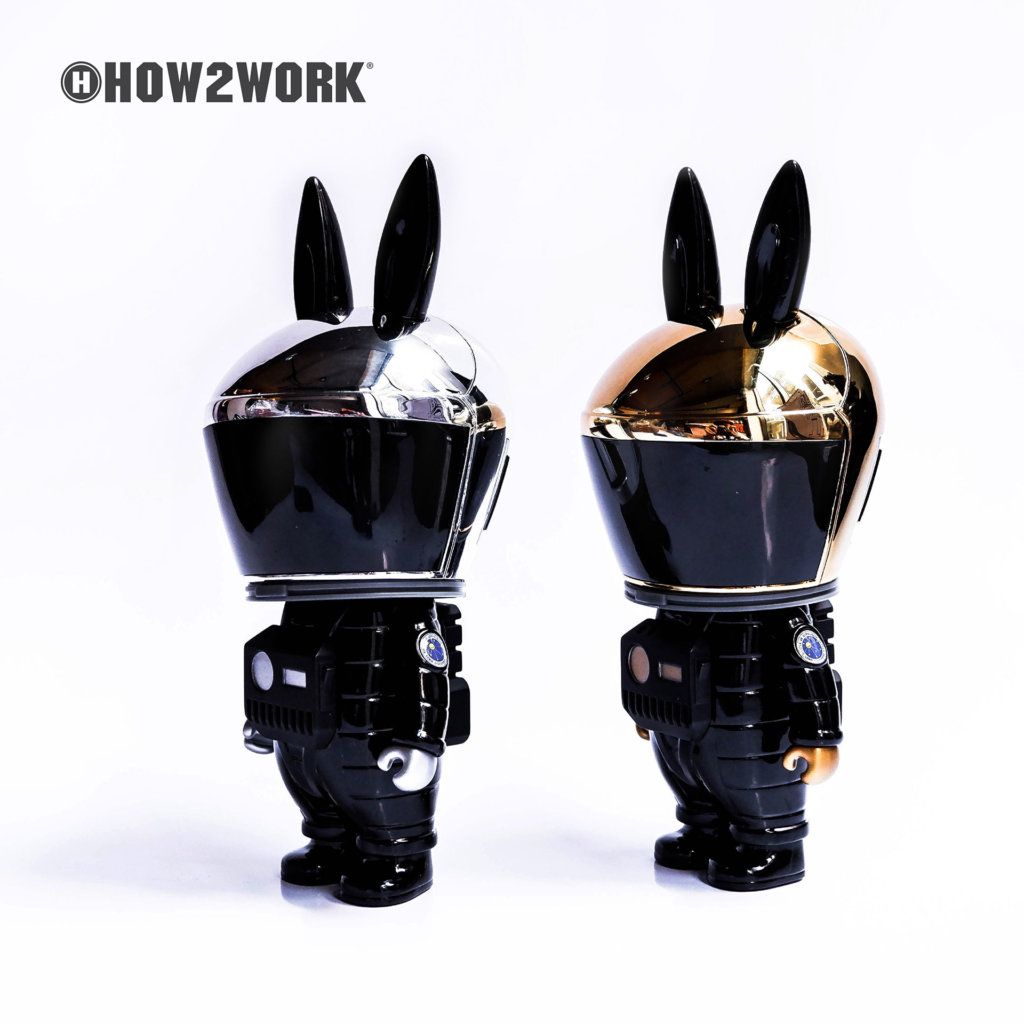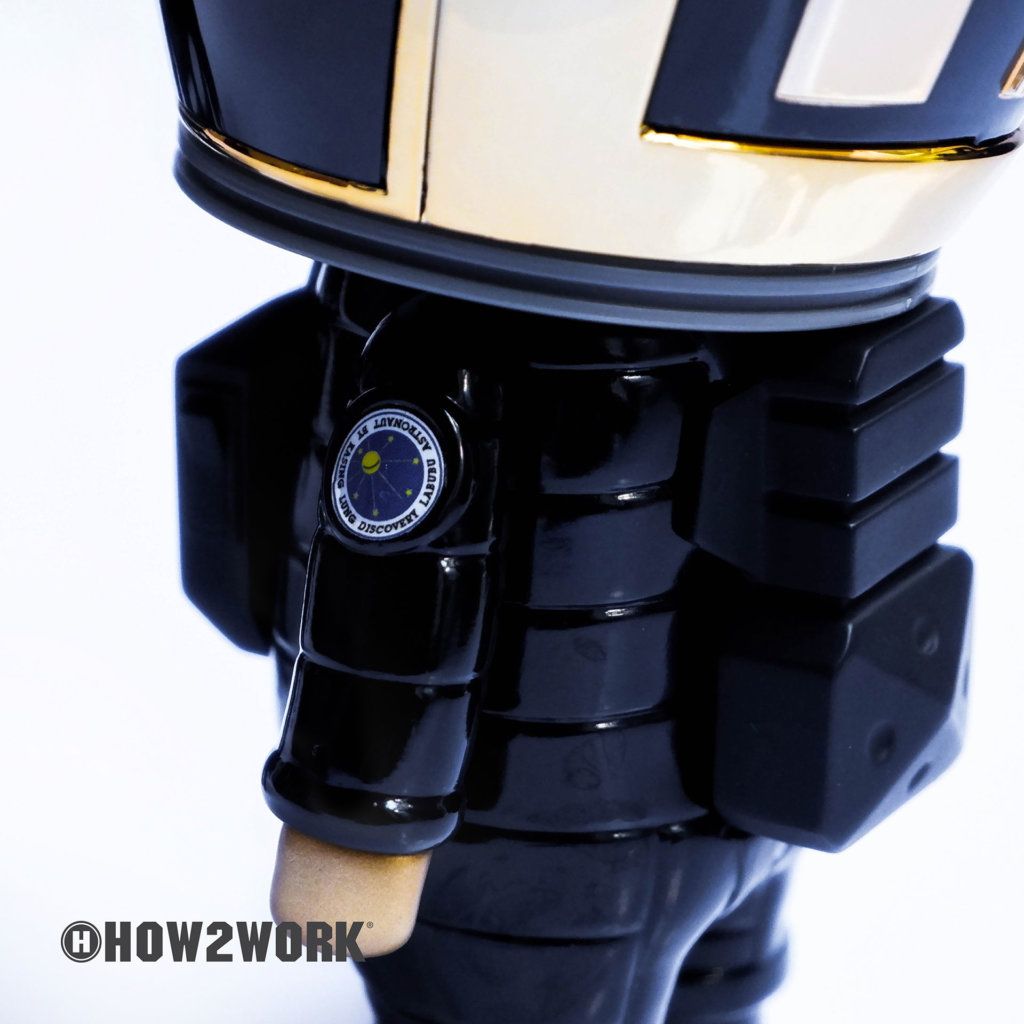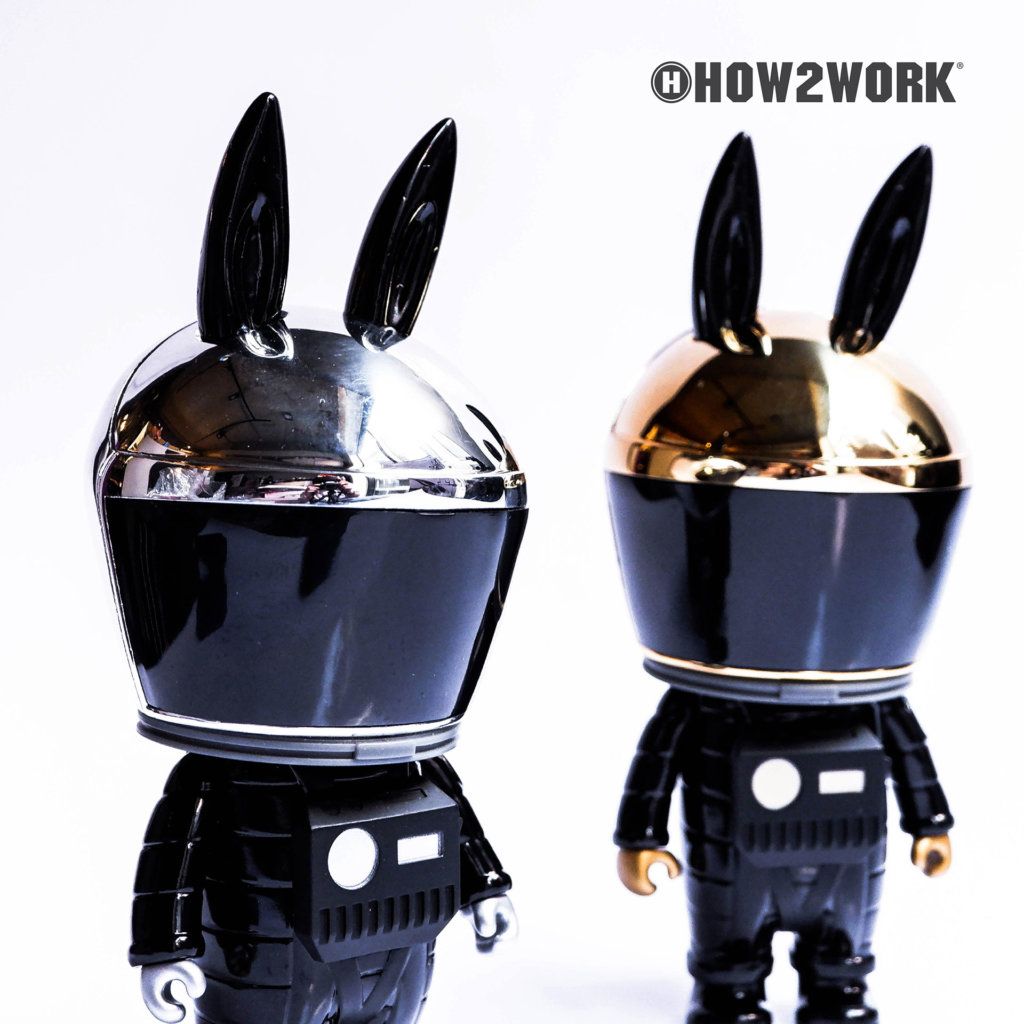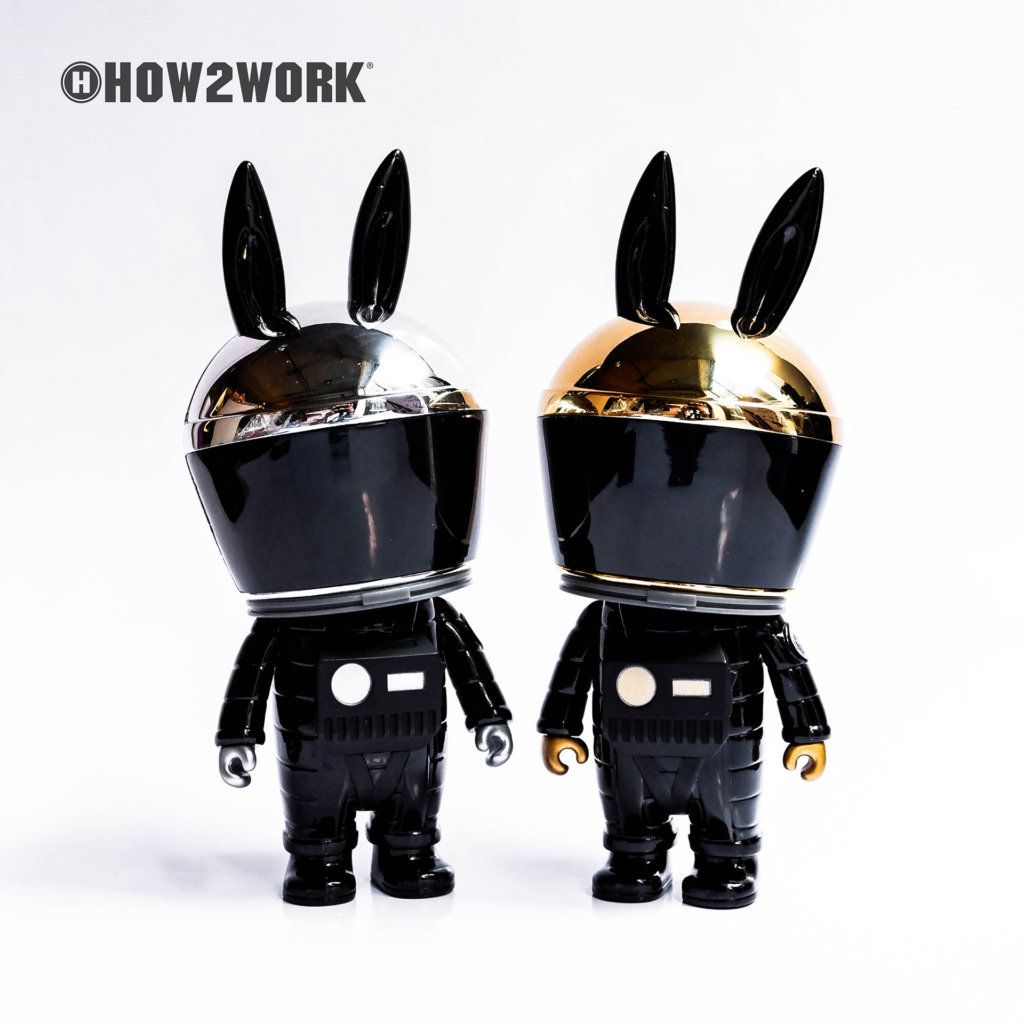 material: vinyl
size: 18 cm
Shipping fee :
in Thailand  180 THB
DHL 700 THB
(เพื่อความรวดเร็วในการจัดส่งสินค้า Exclusive บางชิ้น กรุณาเพิ่มเติมที่อยู่เบอร์โทรศัพท์และอีเมล์ที่ติดต่อได้ในบัญชีผู้ใช้ของคุณที่เมนู My account)
(Don't forget to update your shipping address, your telephone number, email address in "My Account" for your benefit in buying some exclusive products.)
*ลูกค้าจะได้สิทธิ์ซื้อสินค้าเมื่อได้รับอีเมลยืนยัน และต้องชำระค่าสินค้าพร้อมค่าส่งสินค้าในเวลาที่กำหนดเท่านั้น
**ก่อนโอนเงินชำระค่าสินค้า โปรด!! ตรวจสอบเลขอ้างอิง (Ref. code) ในการซื้อสินค้าของตนให้ตรงกับเลขในอีเมลยืนยันทุกคร้ง
มิฉะนั้นทางร้านจะไม่รับผิดชอบความเสียหายที่เกิดขึ้น
For collectors who purchased certain exclusive items, TTE will be sending out a confirmation emails which include how to make payments.
Please check your product ref.code ( Please note the Reference code will have to match the email) before making transaction or any payments.
We will not be responsible for in all missing information.
** Staff decision are final. **6,600 THB
WHEN: 29th May 11- 12 Thailand Time
WHERE: https://www.thailandtoyexpo.com/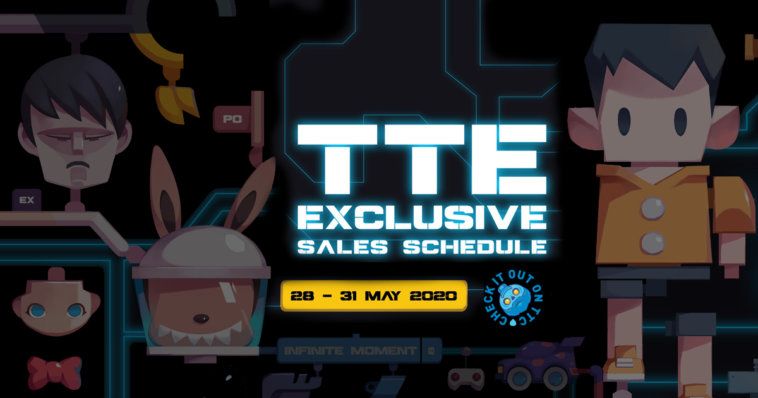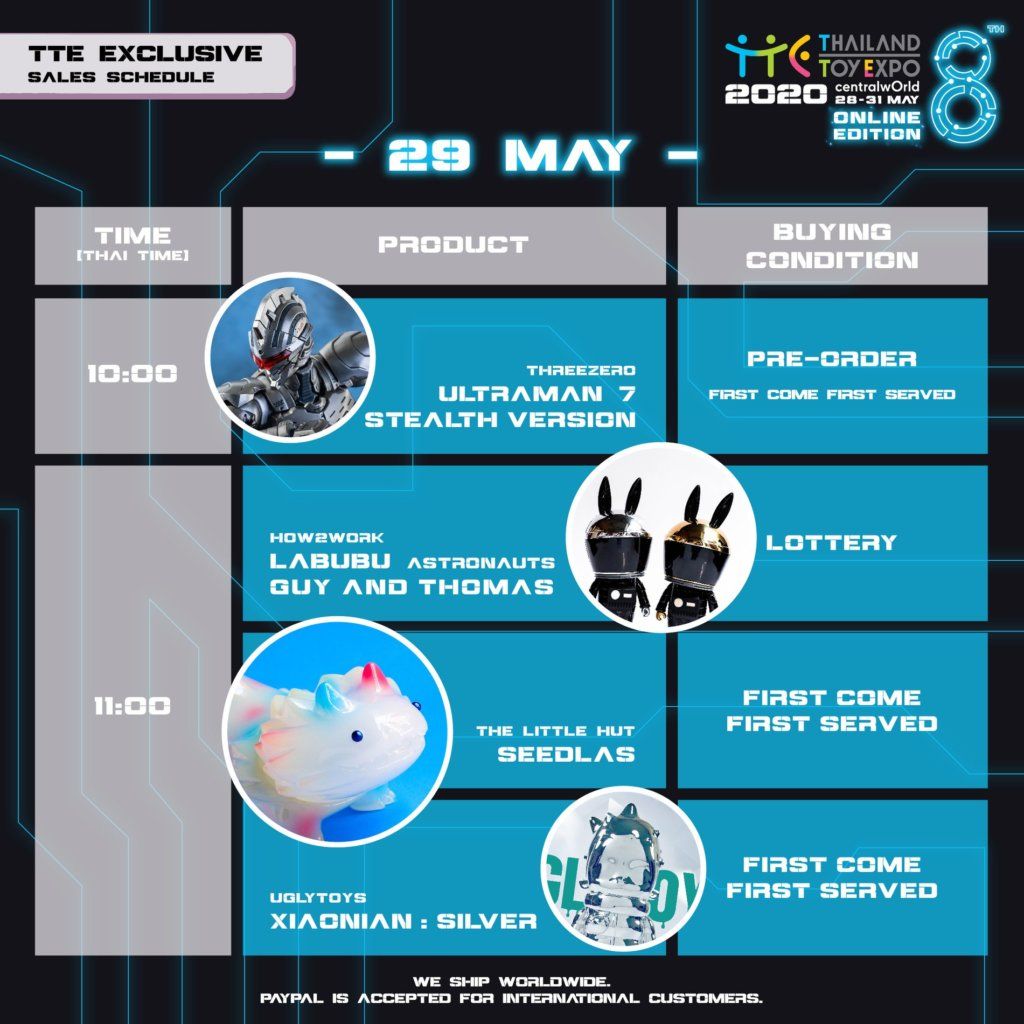 You can get your daily Designer Toy fix from our TTC Mobile App. It's free too! FREE! Download on the iPhone or Android smartphones. Search for "The Toy Chronicle" and all your Designer Toy wishes will come true! Pretty much.
Did we fail to mention IT's FREE.