Spooktacular, even the Asians are getting in the spirit of Halloween. The adorable Kori by Kori & Ed has been preparing for one of their favourite seasons and ready to go trick or treating. Kori & Ed keep in their tradition and signature SHIBA INU with a spot of Halloween them is a winner for us as we own two Shiba's. Kori & Ed knows how to aim a release to make our hearts weak! Kori & Ed have opened up the release to international collectors too! but be quick as the lotto ends in a few hours time.
The biggest banquet at the end of October is about to begin. Night falls, cool autumn in this noisy city ~ there is a strange breath. Suddenly I found a little trick or treat dressed as a witch! Hiding in a pumpkin and preparing to come out to scare the little water droplets. Hey~ Kori, you know all this trick. This time, we have made a hidden surprise with a special heart. I love ghosts. Is a ghost in control? So the ghost has become Kori & Ed hidden version? Whether it's pumpkin Still ghost?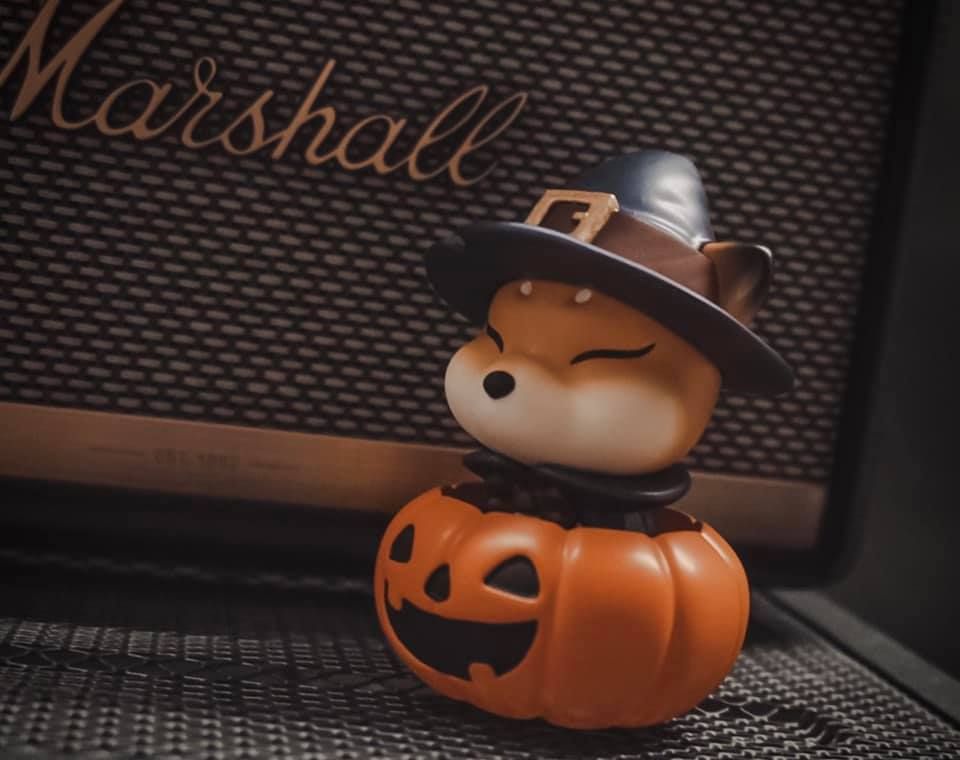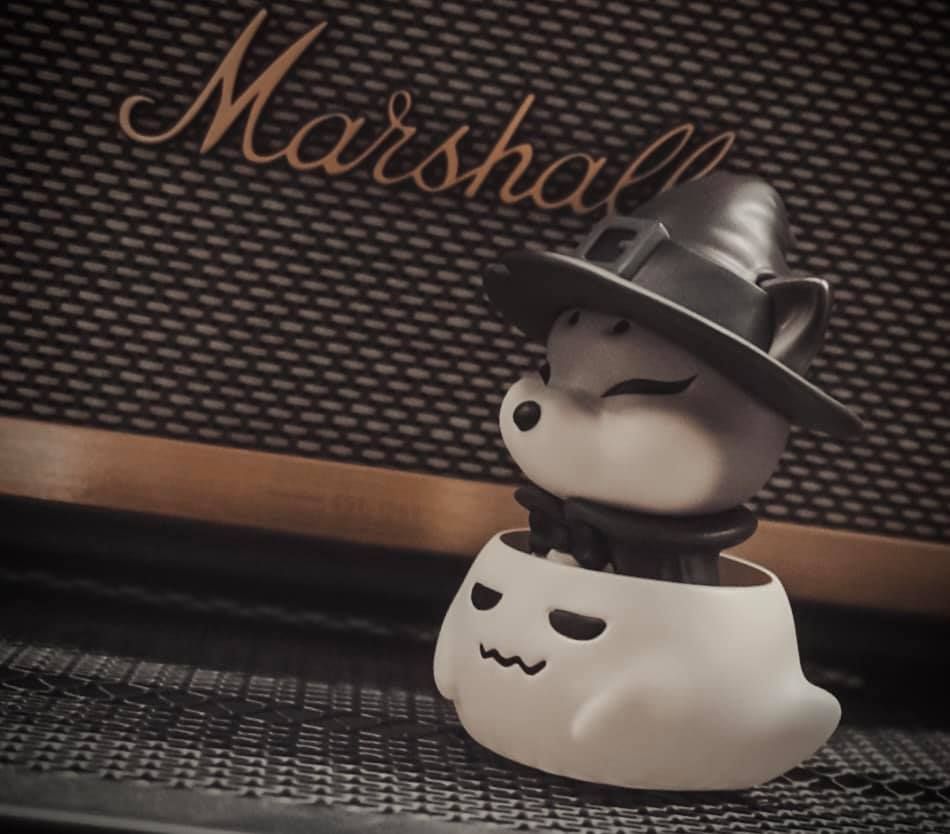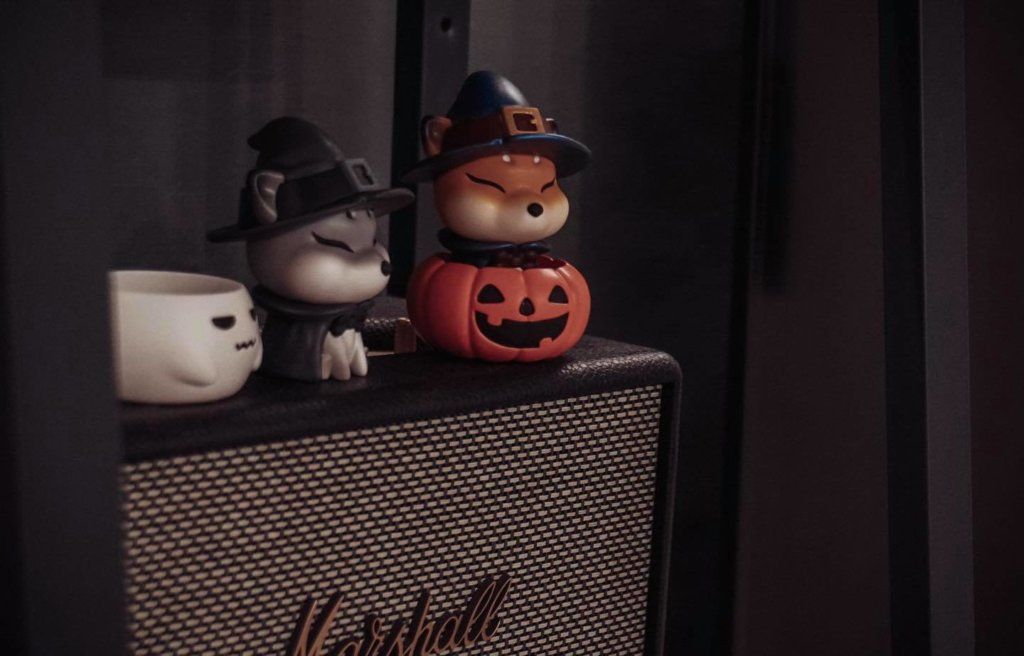 Price: NTD 3000 / RMB 750 / PayPal payment 3180
Receiving time: from now until 12 o'clock Taiwan time in the evening on 20th October 2020
Draw time: October 23rd the lotto draw will be made
Attach the following via EMAIL Entry: [email protected]
Subject Trick or treat if you don't give me Kori
Name:
phone:
(Please enter your address overseas)
IG account or FB name: (please type IG or FB)
(There is no IG or FB in the overseas part, please type in the WeChat name)
"Repeated mailing and content errors will cancel the lottery eligibility"
Winners need to remit within 2 days by themselves as a waiver
 Kori & Ed have to notify the editor if there is a problem with the receipt of the goods "within 2 days" Not waiting. If the sale is verified before delivery, we will directly disqualify and notify the refund
And join the blacklist of fans. Cannot be combined and sent after confirming the purchase
十月尾巴最盛大的宴會即將開始
夜幕低垂
微涼的秋意
在這喧嘩的城市裡~有著一絲絲詭異的氣息
這時突然發現有個裝扮成魔女的小搗蛋
正躲在南瓜裡準備出來嚇屎小水滴們
唉呀~ Kori 你這小把戲都給人家看透透了呢
這次我們一滴也特別的用心弄出了隱藏版驚喜嘿嘿
小編特愛幽靈
是個幽靈控
所以幽靈就成為了我們的隱藏版啦
不管是南瓜
還是幽靈
都給我各來一個
小朋友才選擇啊我就是通通都要哼哼
價格:台幣3000 / 人民幣750 / PayPal付款 3180
收件時間:即刻起至10/20晚上12點整
開獎時間:10/23
附上以下內容:
主旨:不給Kori就搗蛋!!
姓名:
電話:
7-11收件門市和店號:
(海外請打上地址)
IG帳號或FB名稱:(請打上是IG還是FB)
(海外部分沒有IG或FB請打上微信名稱)
此作品將於萬聖節前夕寄出
請大家耐心等候
注意事項
「 重複寄件以及內容錯誤將取消抽選資格 」
得獎者需自行在「 2天內匯款 」超過時間視同放棄
收到商品有問題「 2天之內 」必須通告小編呦
逾不候
若在未發貨前,經查證販售,我們將直接取消資格通知退款
並加入粉專黑名單
確認購買後不可合併寄出
Thank you to Claire Chen for the help with translation.
Kori & Ed via Facebook and Instagram.
You can get your daily Designer Toy fix from our TTC Mobile App. It's free too! FREE! Download on the iPhone or Android smartphones. Search for "The Toy Chronicle" and all your Designer Toy wishes will come true! Pretty much.
Did we fail to mention IT's FREE.