What happens if you overdo it on the Candy Corn? our buddies Sam Costidell of Angry Hedgehog and Ko-Re Ko-Re has the answer! After making its debut back in May, the GROMP is back with a toasty n cosy new colourway. Meet GROMP Forged colourway, Inspired by a doodle from Angry Hedgehog, Ko-Re Ko-Re has helped produce this new GROMP figure.
Sometimes they're hungry.
Sometimes they're mad.
Sometimes they've just had a bad day.
But you know when you see a Gromp, you'd better prepare yourself!

Angry Hedgehog, May 2021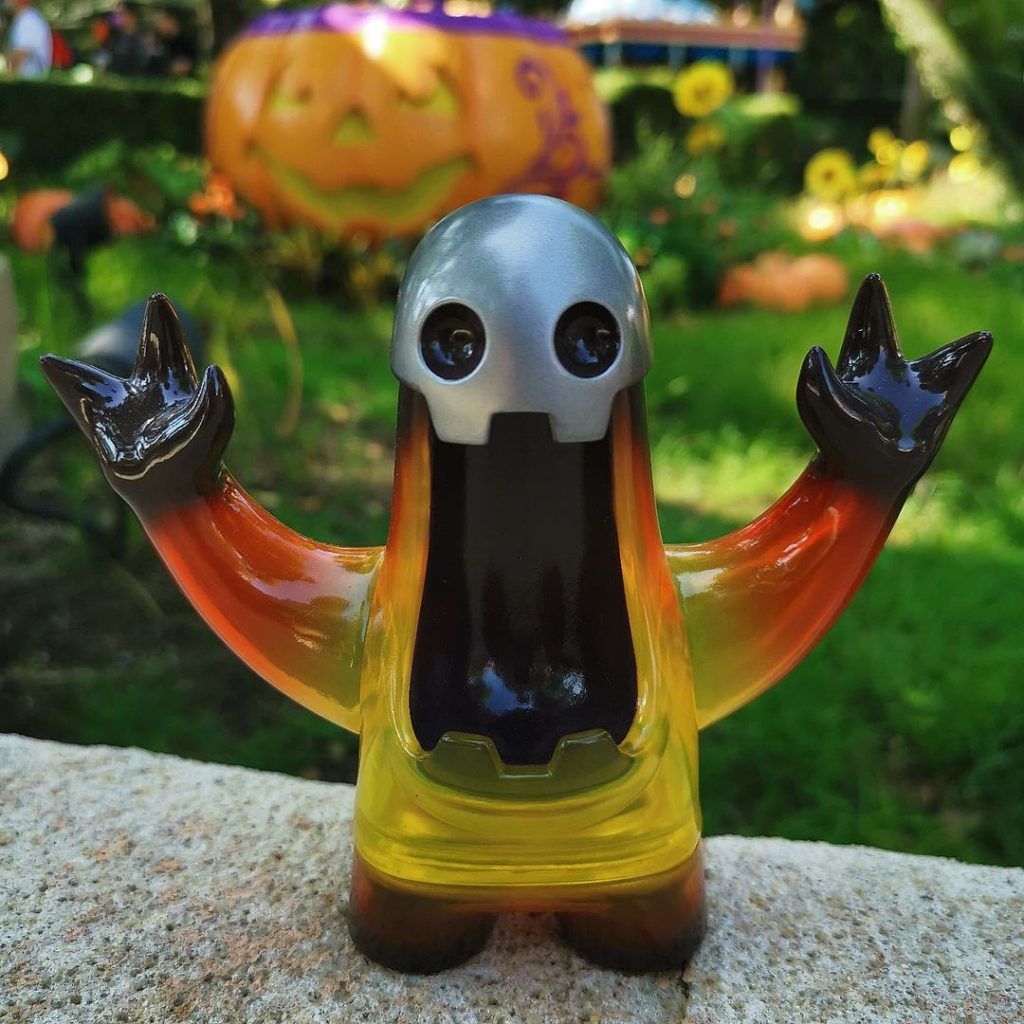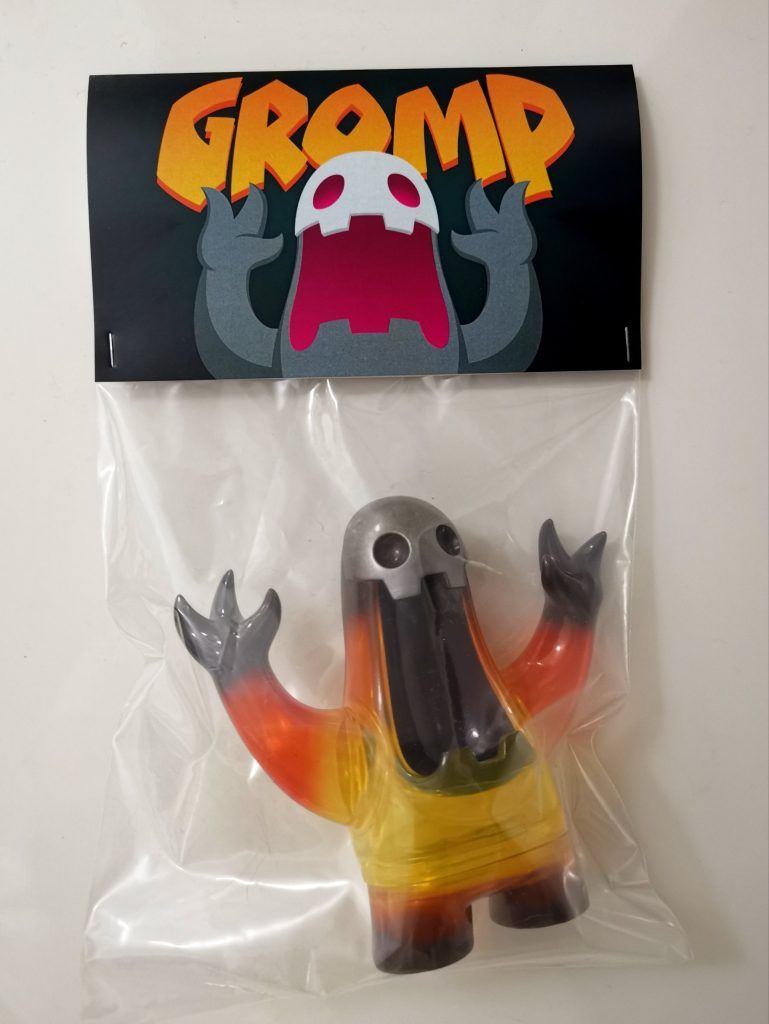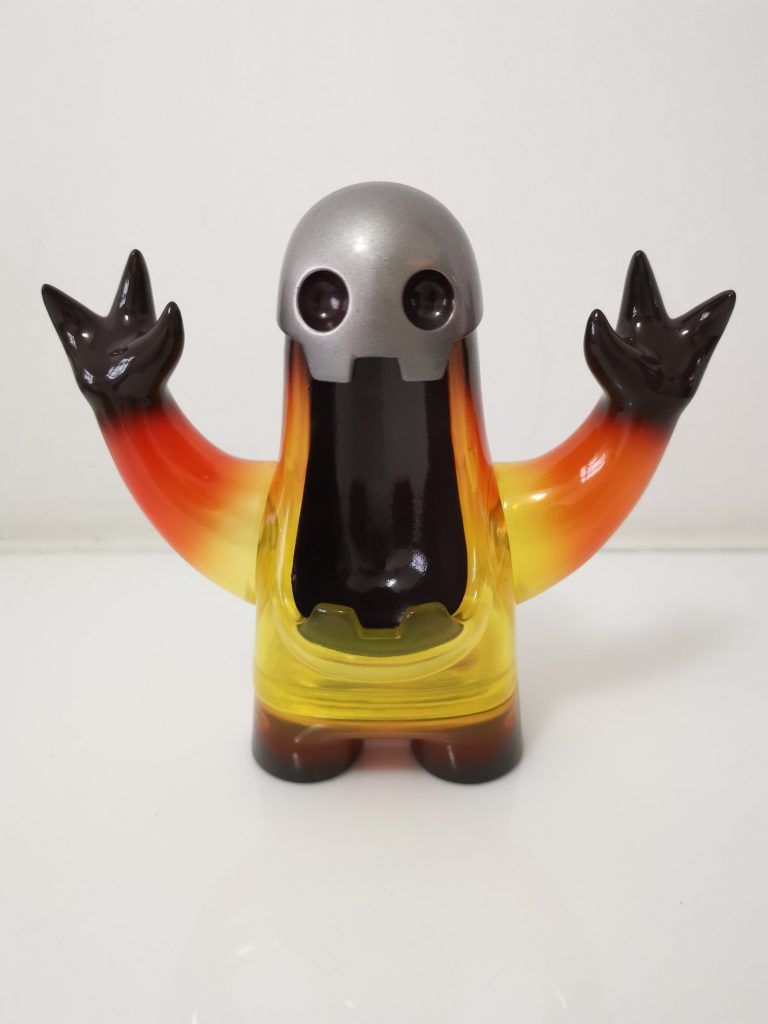 The Forge colourway is based on yellow transparent vinyl with orange, dark brown and metallic grey paint, designed by Sam Costidell.
The figure is made of soft vinyl and stands approximately 5 inches / 13cm tall and comes bagged and header-ed.
WHEN: NOW
WHERE: https://www.ko-reko-re.com
PRICE: $45 USD
Missed out on the first Nightmare edition? grab one HERE before they are gone forever!
Angry Hedgehog Social Media
Facebook: https://www.facebook.com/AngryHedgehogToys/
Instagram: https://www.instagram.com/angryhedgehogtoys/
Twitter: https://twitter.com/a_hedgehogtoys
---
Ko-Re Ko-Re Social Media
Facebook: https://www.facebook.com/korekoreuk
Instagram: http://instagram.com/korekoreuk
Twitter: https://twitter.com/korekoreuk
If you want to get your Designer Toy news first, you should look to download our new TTC Mobile App. Designer Toy news direct to your smartphone. No dealing with social media algorithms.