Where there's a will there's a way, well that's how the quote goes right? 2nd colour of the BABY MOLLY series will be on sale for the first time in two years. INSTINCTOY was originally preparing for this to be sold at exhibition events but due to the recent situation around the world, INSTICTOY will be blessing collectors around the world BABY ICE EROSION MOLLY Pink Sapphire and Green Emerald editions online. Not just one but TWO shiny and sparkly BABY ICE EROSION MOLLY heading for an online release.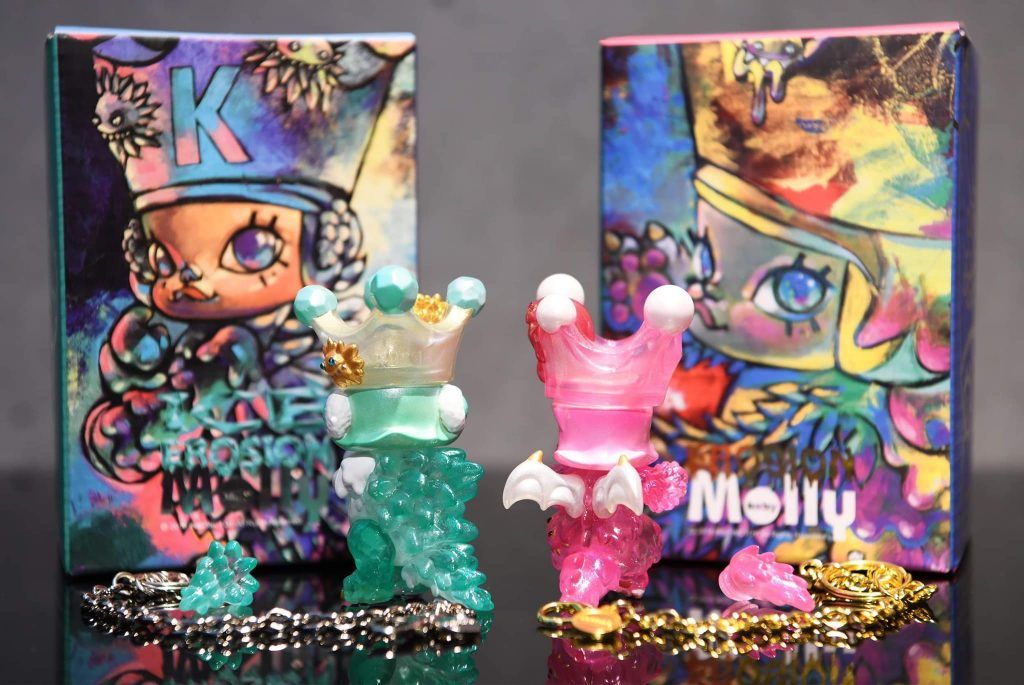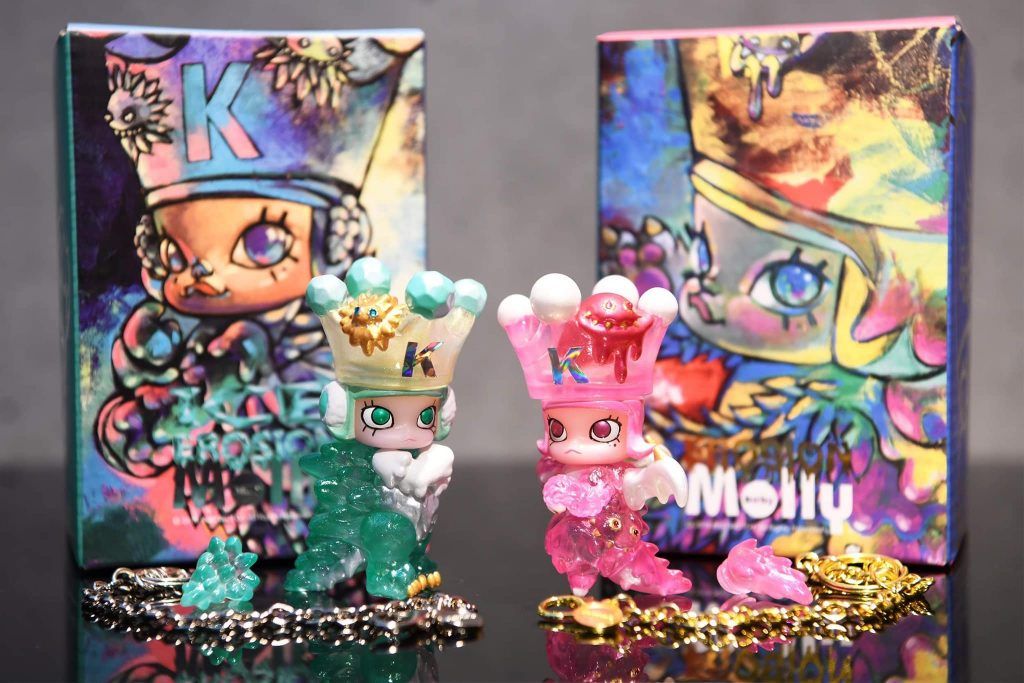 From September 9th (Thursday) at 12pm (Japan Time), this will be sold both in Japan and internationally at the INSTINCTOY online store on a first-come, first-served basis. The retail price is 3,500 yen each.
Due to regional sales restrictions, NSTINCTOY cannot ship these works to China. For customers in China, please wait for the official POP MART sale.
WHERE: http://instinctoy.net
BABY MOLLY系列,睽違兩年的新色將要發售。原本計畫是要準備給展覽的商品,在近期的狀況來看改成了線上的全球販售。
9月9日(四)日本時間中午12點,INSTINCTOY在海外及日本商城都會同時發售,以先到先得方式進行。價格是3,500日圓。日本國內需使用信用卡來進行購買,海外是以PayPal方式來付款。數量有限,售完為止。
由於地區上的販售限制,這款作品我們沒辦法寄送至內地。內地的客戶敬請等候POP MART官方販售。
INSTINCTOY海外線上商城→http://instinctoy.net
MORE INSTICTOYS AT http://instinctoy.net/
(all info and images lifted from https://www.instinctoy.blog )
You can get your daily Designer Toy fix from our TTC Mobile App. It's free too! FREE! Download on the iPhone or Android smartphones. Search for "The Toy Chronicle" and all your Designer Toy wishes will come true! Pretty much.
Did we fail to mention IT's FREE.