Roses are red, violets are blue, if Pink = love then LAOWANG has something for YOU! Love is in the air and the Valentines vibe is deep as Ken Wong's 1102 花臂老王 LAOWANG 04 – Love Edition is HERE! Powered by Love. Shanghai-based, Ken Wong of Laowang 花 臂 老 王 art has been making the rounds on social media for the past year launching his fashion IP with Laowang 1102 花臂老王. Laowang's love of fashion and urban lifestyle has landed in some hot pink for the season! The first one and 02, sported a blue jacket, and last weeks new edition, 03, LAOWANG1102 saw him in a black and white setup, with new special graphic on his back; Added a splash of colours on his kicks, too. Brining on the Valentines vibe, LAOWANG will be winning hearts with this Wanglentine version.
Size: 28cm
Material: PVC
EDITION: Limited to 100pcs
WHEN: Pre-order NOW
WHERE: https://strangecattoys.com/  ( Use code TTC5 for 5% off everything except customs. ) (please note the code changes every month so feel free to keep checking for the latest codes HERE)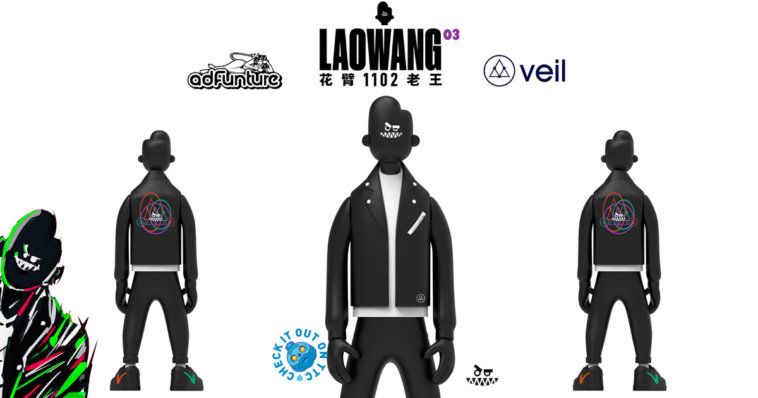 PLEASE NOTE: This item is now on PRE-ORDER, and estimated shipping after March 2021.
Find Laowang 花臂老王 via Instagram and Facebook.
You can get your daily Designer Toy fix from our TTC Mobile App. It's free too! FREE! Download on the iPhone or Android smartphones. Search for "The Toy Chronicle" and all your Designer Toy wishes will come true! Pretty much.
Did we fail to mention IT's FREE.