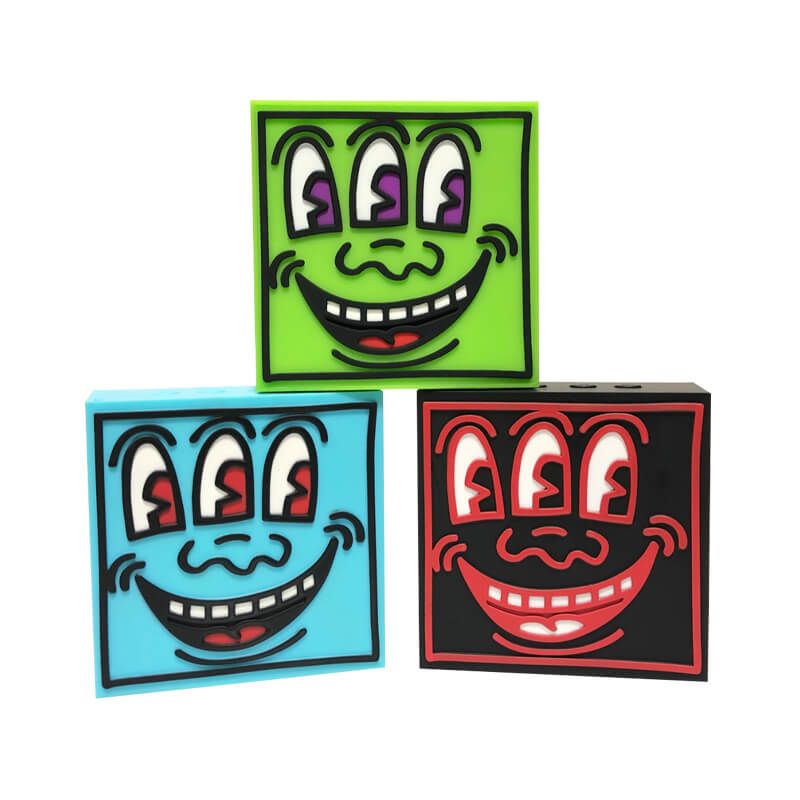 Inspired by Keith Haring's original radio that was released at his own Pop Shop in 1985, ToyQube have revealed their latest project featuring the art of Keith Haring! The SoundQube is a bluetooth speaker with an SD slot adorned with Haring's Three Eyed Smiling Face. Available in three different colourways. The Green being the ToyQube exclusive colourway.
Each SoundQube is available from the ToyQube store at 8pm BST tonight. Each priced at $110, but you can buy the trio for $300. These are 4inches tall. Expected to ship in Q3 of 2020.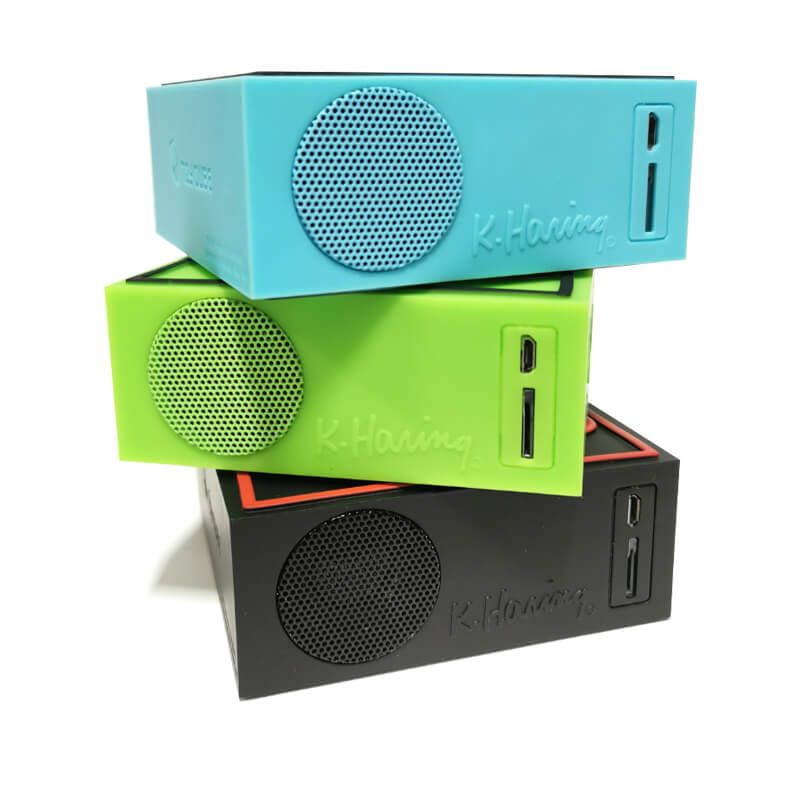 ---
ToyQube Social Media
Facebook: https://www.facebook.com/toyqube/
Instagram: https://www.instagram.com/toyqube/
Twitter: https://twitter.com/toyqube
---
If you want to support The Toy Chronicle, we have a number of options available to you. We have started to stock a wide range of releases that we think you will enjoy. Ranging from production pieces from Superplastic, to original pieces from our favourite artists. Purchasing one of our pins also really help. A quick, cheap way to also support the TTC is by making a small donation. These can all be completed below through our online shop. We appreciate all the support! Thanks!