Highlighted by our friends at ATTSS are these mean looking pair of KAIJU's. KAIJUU: BROTHER is a project by 7same: x Warrrrrr Studio standing at 18-19 cm these resin kaiju figures look like they have been ripped out of a ULTRA MAN scene but much more sinister and creepy.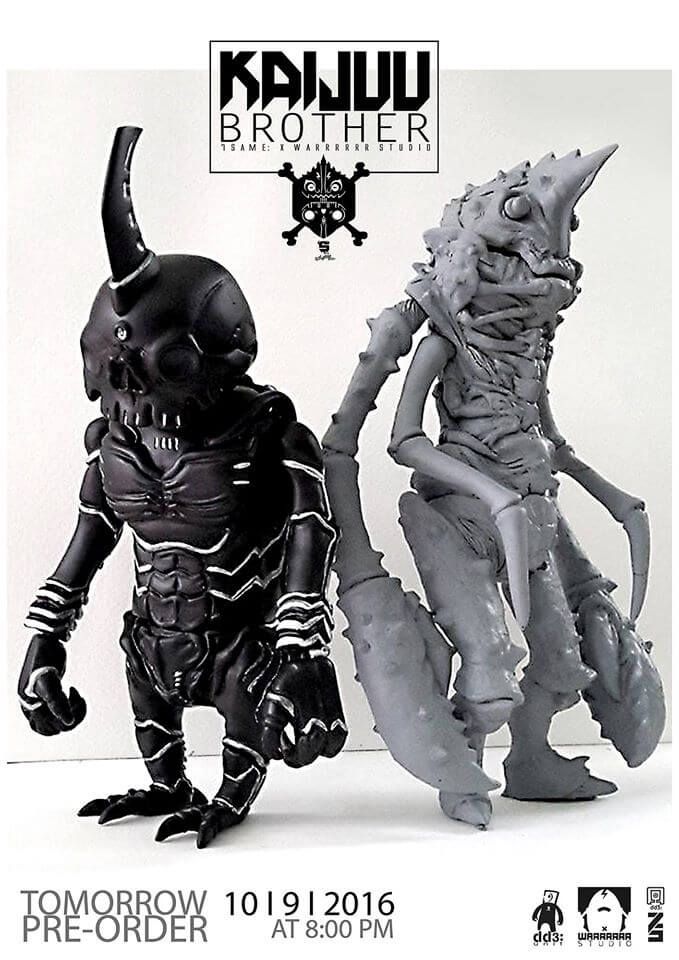 To Pre-order both head to DD3:UNIT Facebook page HERE and comment on the photo on DD3:UNIT Facbook page quoting your order. Both single and dual tomorrow 8PM Thailand time for open reservation. Limited production, only 30 made. 15 for the first colour.
2500 deposit ? 1500-?
Like a pair of special price only during pre order only
4700 ? from (5000 ?) Deposit 3000 ?
The first 7 pre-orders buying a pair will receive a bonus!
DD3:UNIT Facebook page HERE for more details.