Tired of shooting giant mud crabs in Skyrim? Well that's a gamer's reference right there, it's alright if you don't know it. What you have to do is to check out this new release by Unbox Industries.
It all started when Jubiyang, a talented Taiwan based graphic designer approached Unbox with a killer concept for the killer crab sofubi figure and the final result is BOOM!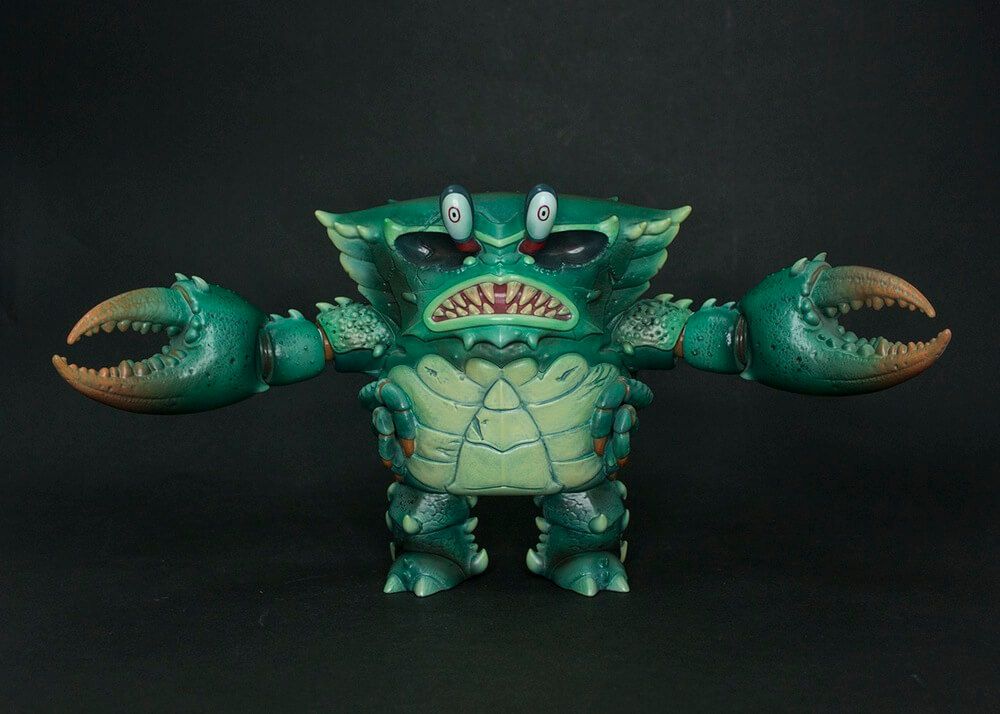 "Jubi has worked closely with the Unbox team through every step of the production", and you can judge by yourself the result;
Amazing detailing and overall sculpt, look at the teeth! This is one we wouldn't mind to see up close and personal;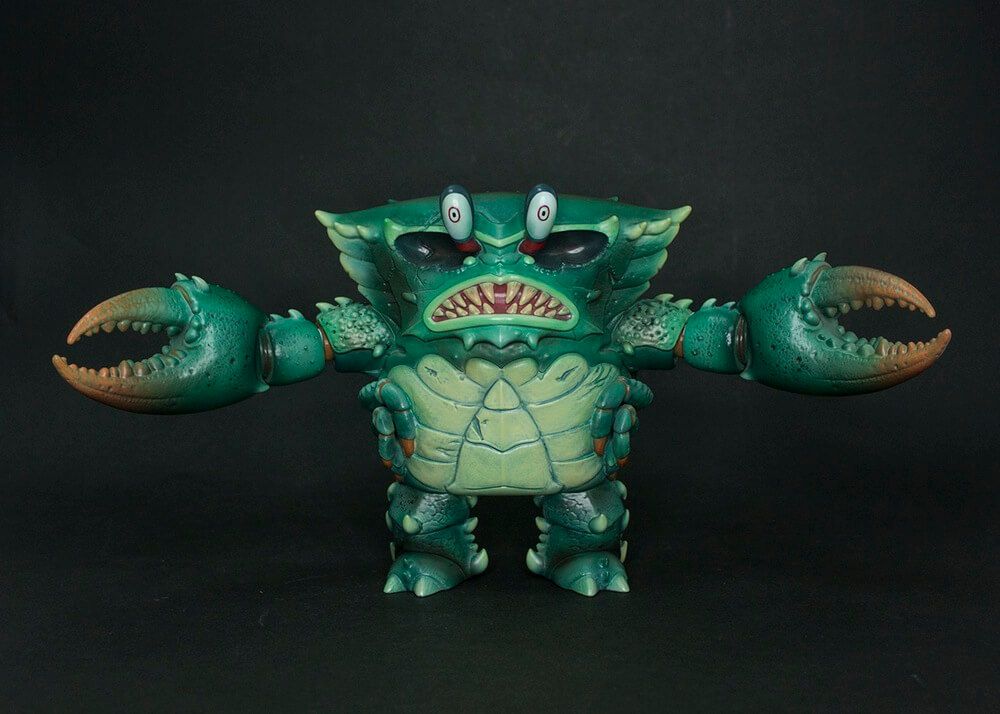 This might be one of the best Kaiju/Sofubi releases for this year, we have to wait and see.
[slider source="media: 58855,58856″ width="1000″ height="720″ title="no"]
THE GIGANTIC CRAB measures 8″x 10″x 5″ and comes packed with header card with plastic bag.
It will be up for pre-order at http://store.unboxindustries.info/product/the-gigantic-crab-pre-order on WEDNESDAY NOVEMBER 2nd;
22:30PM (Hong Kong)
14:30PM (United Kingdom)
10:30AM (USA East Coast)
07:30AM (USA West Coast)
Prepare $110 to meet him!
Way to go Unbox Industries and Jubiyang!
Follow Jubiyang on Facebook, Instagram & Twitter.