Tanavit23 is finishing off the year strong! having multiple projects going on with other artists, he had the time to make his own resin toy. JEM blue chronicle edition debuted at  Singapore Toy, Game Convention 2015. JEM is blend of what Tanavit23 likes personally, dashes of Ron English, hints of Singapore's Merlion and that bad all ROCK pose. With just an edition size of 30, this cheerful chap will bring smiles to collectors faces.
"Playful and mischievous, JEM is always on the prowl for something fun to do, poking his head round corners and turning the streets into his playground. He loves getting his hands dirty and is always up for splashing some colour onto dull grey concrete, bringing liveliness and cheer to the city."
[slider source="media: 30284,30285″ width="1300″ height="1000″ title="no"]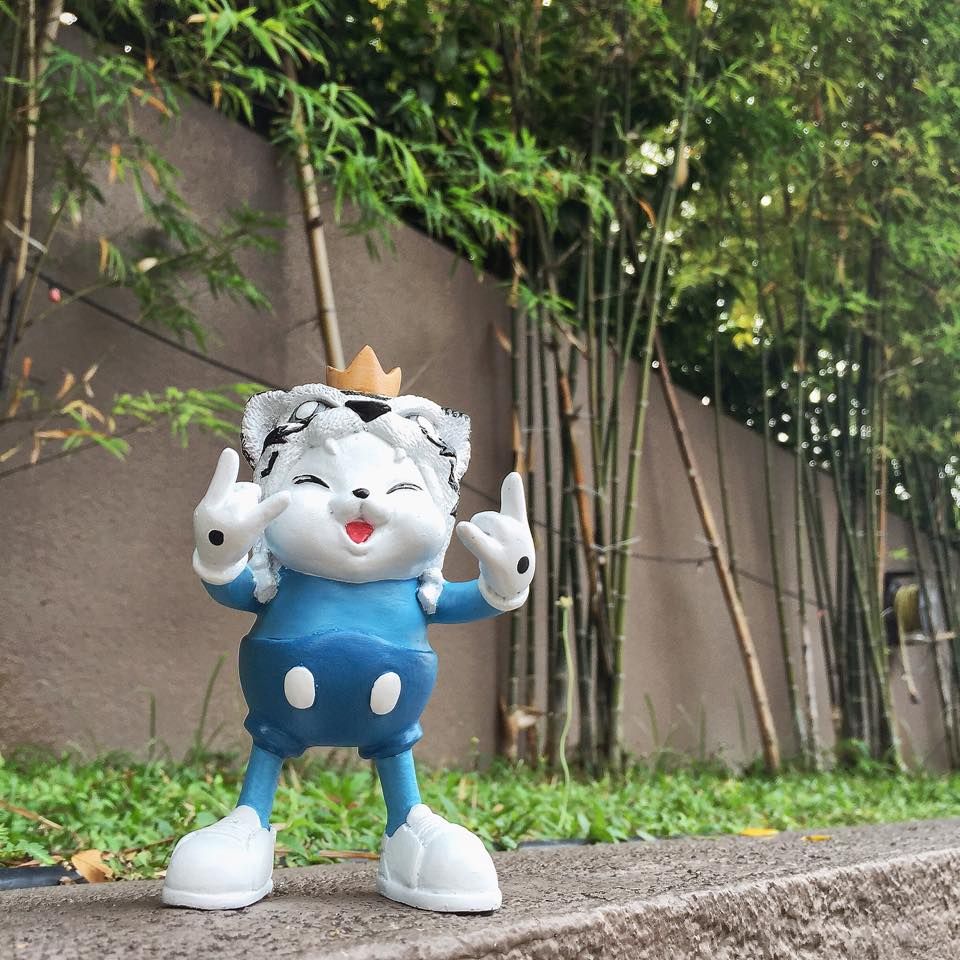 We expect to see more colourways of JEM in the near future and hopefully some paint work to highlight JEM's beautiful fur markings. we are not sure if this is the final paint work but a minor clean up could would be better. Having said that it's still a rocking figure and reasonably priced!
If the JEM figure wasn't enough Tanavit23 made a few dope patches which are also available at 25 SGD, around £11 limited to 25 pieces.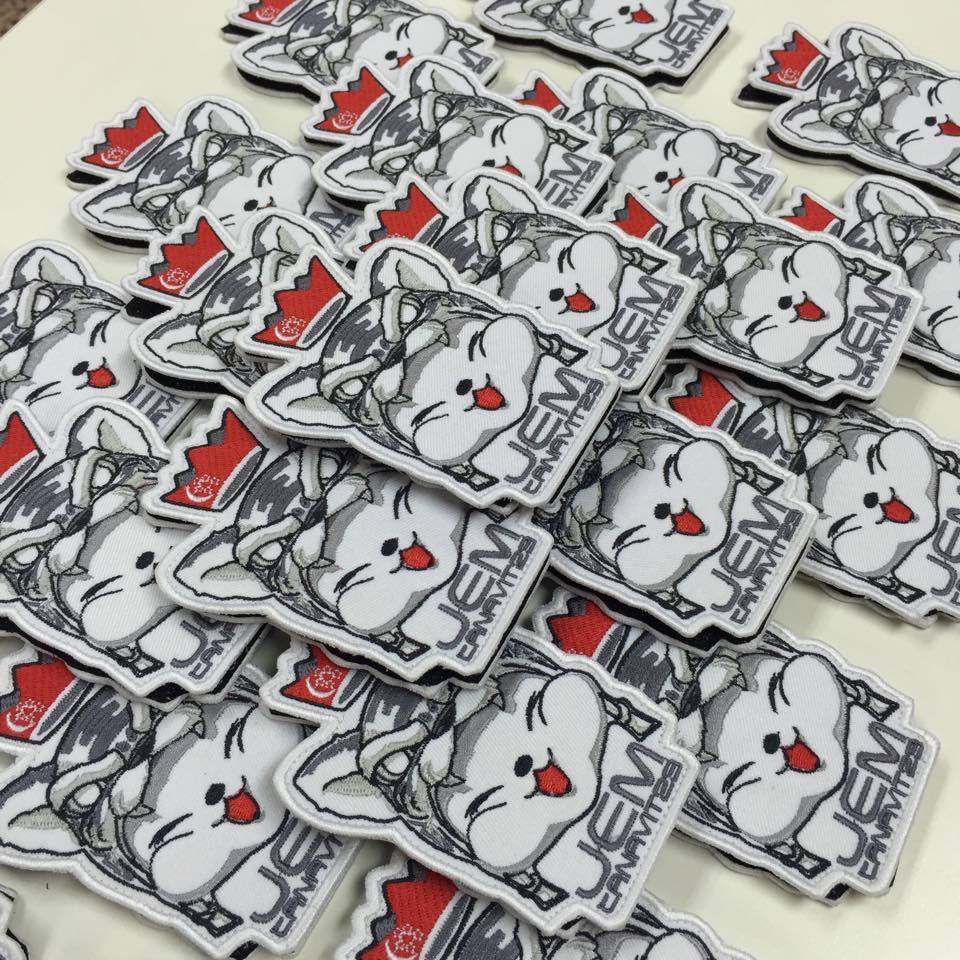 JEM on sale at Ozzo collection Booth AA15 priced at Price 80 SGD, around £36.  If you're lucky to be at STGCC head over and ask Tanavit23 to do a quick doodle for you, he's mint like that.