When two worlds collide pretty things can happen and this is one of them! INSTINCTOY x Kenny Wong powered by cuteness and POP MART are back with a collabo but this time with a difference. Kenny's Molly is inviting you to a cosplay party! Join Molly in various costumes of INSTINCTOY's characters like Fluffy monster and MUCKY! Even vincent makes it to the series.
"Molly x Instinctoy Erosion Molly Costume Series" is ready to captivate! While wandering through the arctic, Molly encountered an unknown creature living on a snowy mountain! Without hesitation, brave Molly decided to dress up as her new friend and continue her journey! Now, Mucky, Curio, Gyawo, Booo-Ma, and all the other friends that inhabit the mysterious snowy mountain have a tiny Molly clone! Join our icy warrior and her new monster friends while they explore new terrains. Monsters aren't so scary after all!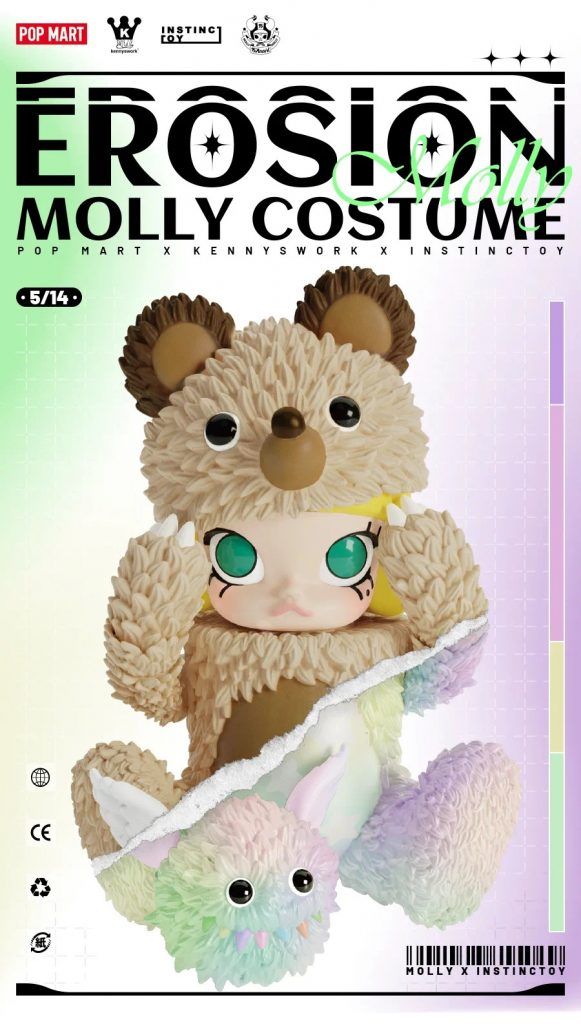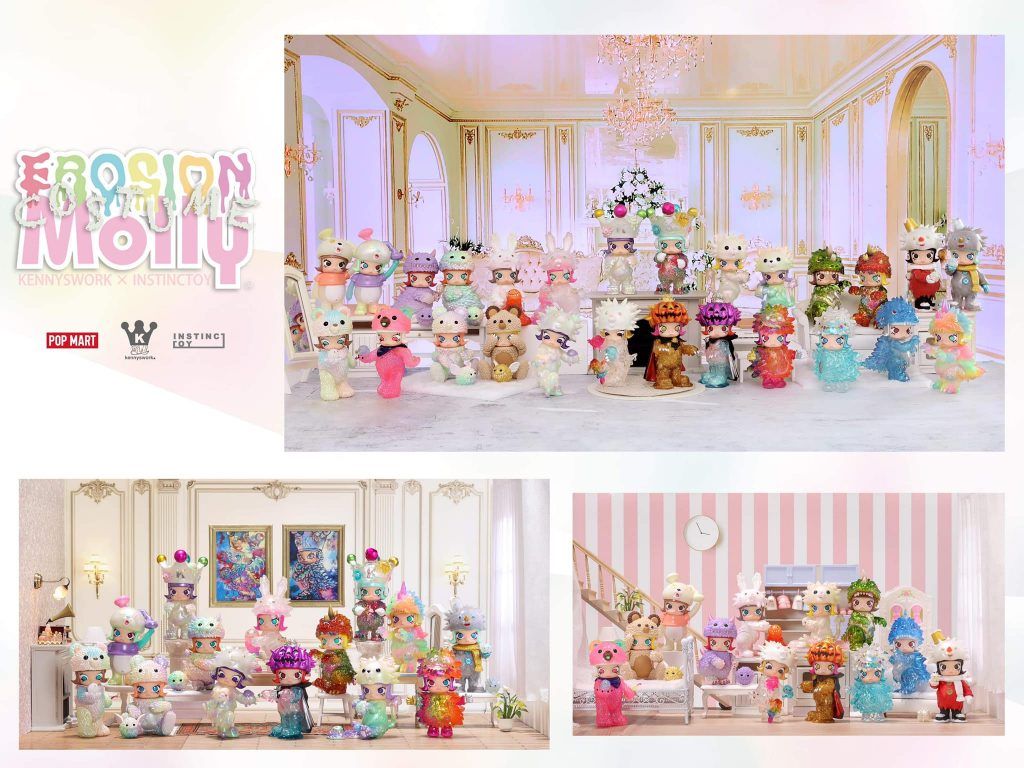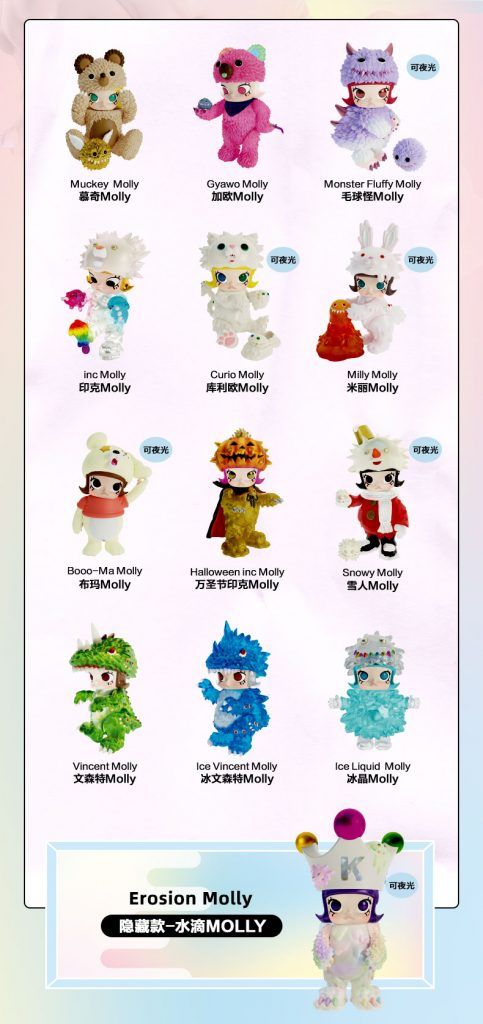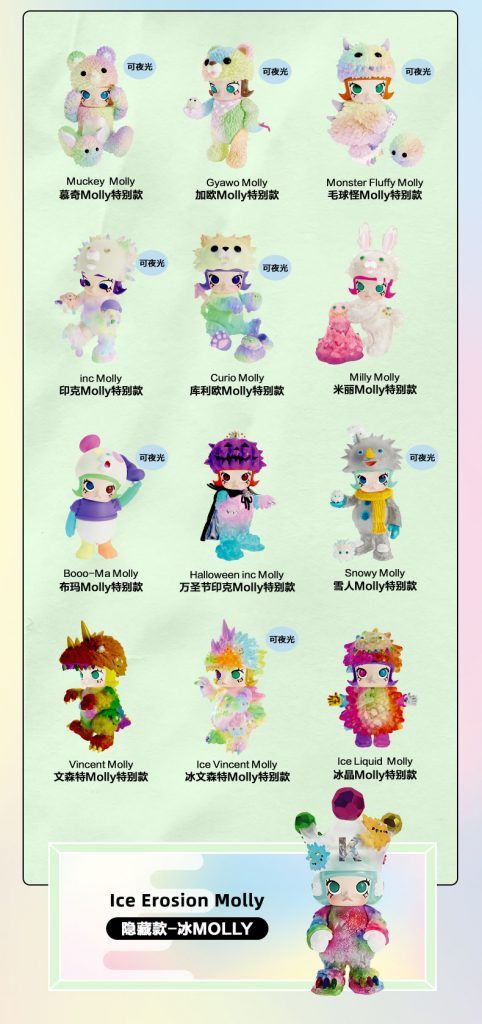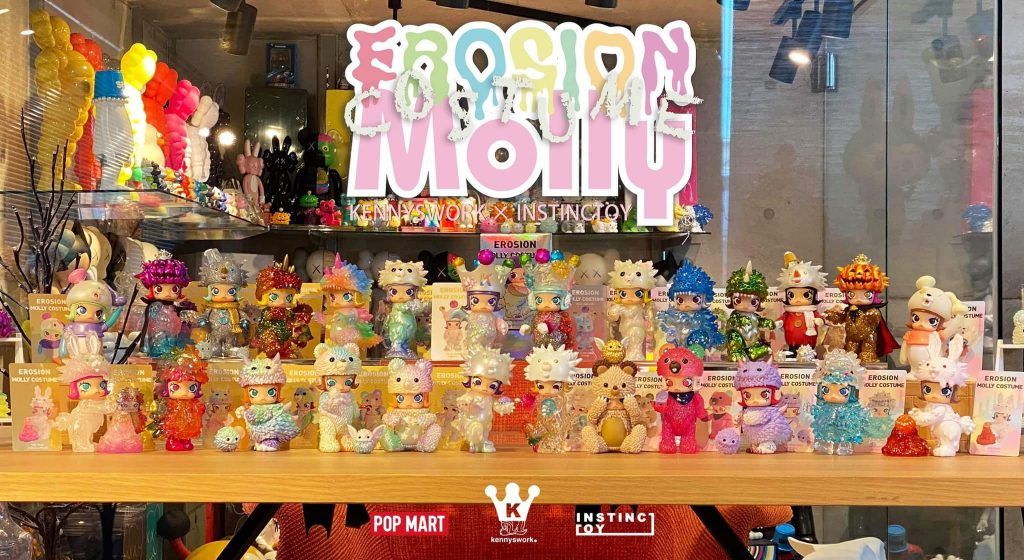 This collection has 26 pieces in total. Each whole box will contain 12 blind boxes (11 regular and 1 special colour), there are 12 regular, 12 special, and 2 hidden editions.
WHEN: May 14th 2021
WHERE: https://global.popmart.com
https://popmart.tmall.com, and International STORE https://global.popmart.com https://popmart.aliexpress.com/ please contact and support your official local retailer.
www.mindzai.com and www.mindzai.ca Use code: TTCLOVE for 5% from your order!
https://www.myplasticheart.com/ Use Code: IHEARTTTC for $10 off over $100 spent.
https://strangecattoys.com/ ( Use code TTC5 for 5% off everything except customs. ) (please note the code changes every month so feel free to keep checking for the latest codes HERE)
Find Kenny on Facebook, Instagram, Twitter and http://www.kennyswork.com/
Facebook Fanpage WeLoveKennysWork
If you want to get your Designer Toy news first, you should look to download our new TTC Mobile App. Designer Toy news direct to your smartphone. No dealing with social media algorithms.