It was only last week that INSTINCTOY showed the world a taster of what's to come! With RAINBOW Anatomical Maguro Senpai & Muckey already in the pipeline and not forgetting X-RAY editions. INSTINCTOY shows us more today! Pretty much confirming his love for GID
"So many of INSTINCTOY's recent works glow in the dark (G.I.D.)!!!
Because I personally like G.I.D. soft vinyl figures, I naturally want to make some of my works glow…
Needless to say, I am always studying the effect of light emission in the dark. This year, there will be a lot of new G.I.D. effects shown in my works"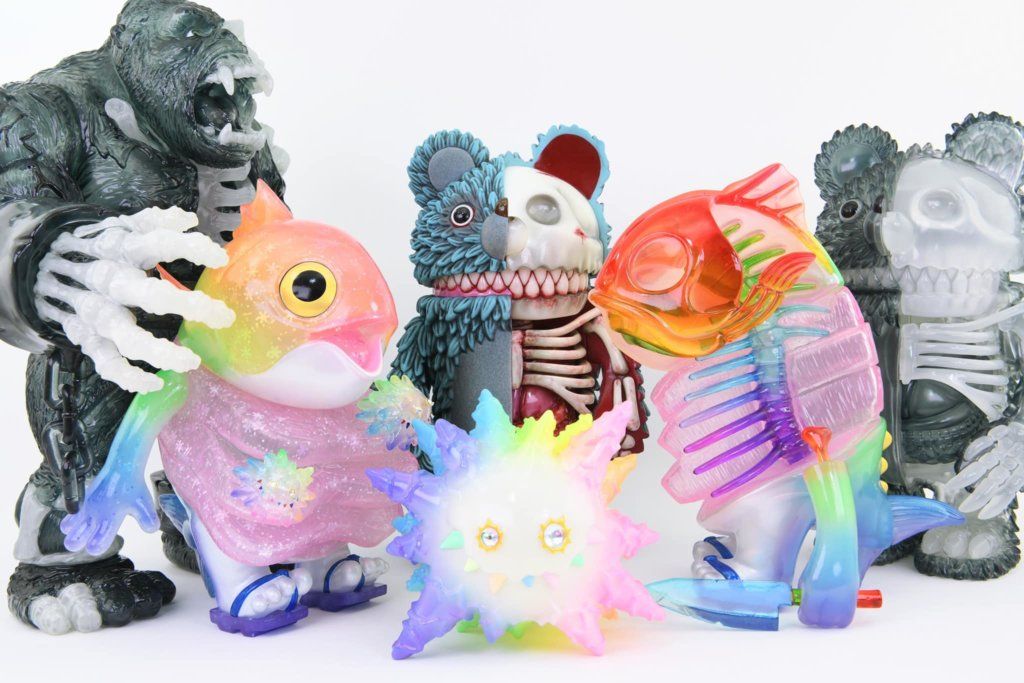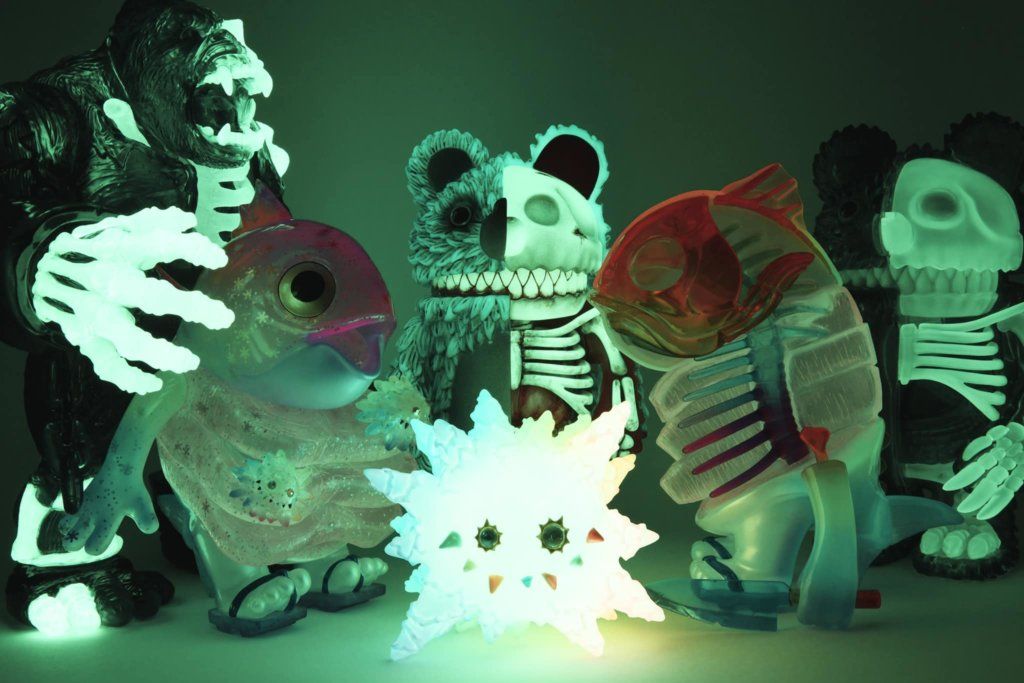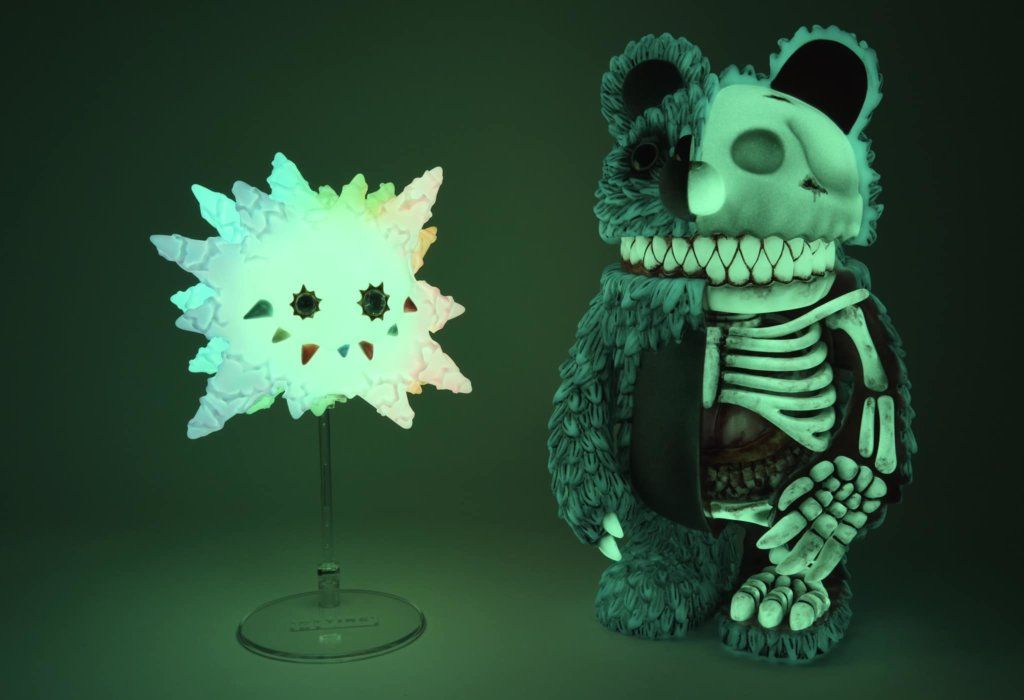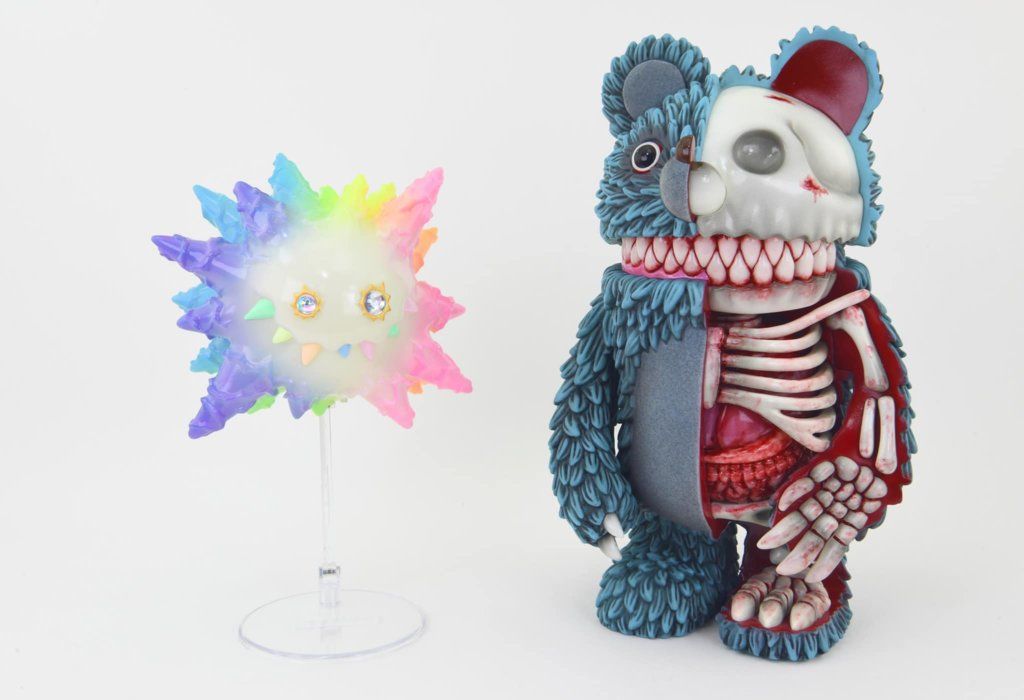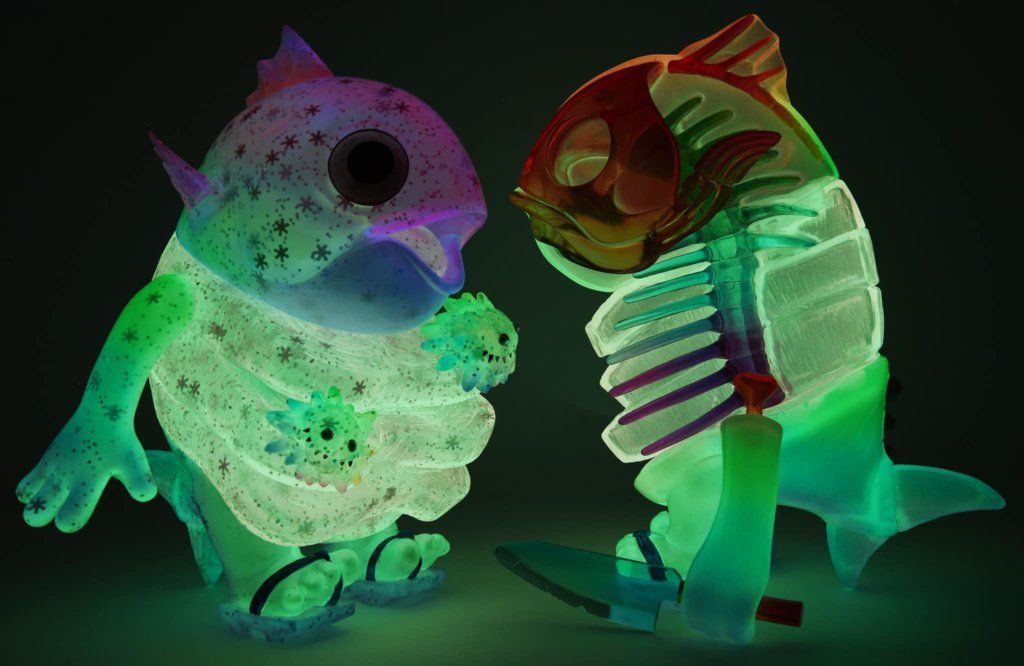 Color samples have been completed. We pursued the beauty of the ultimate "Rainbow Clear".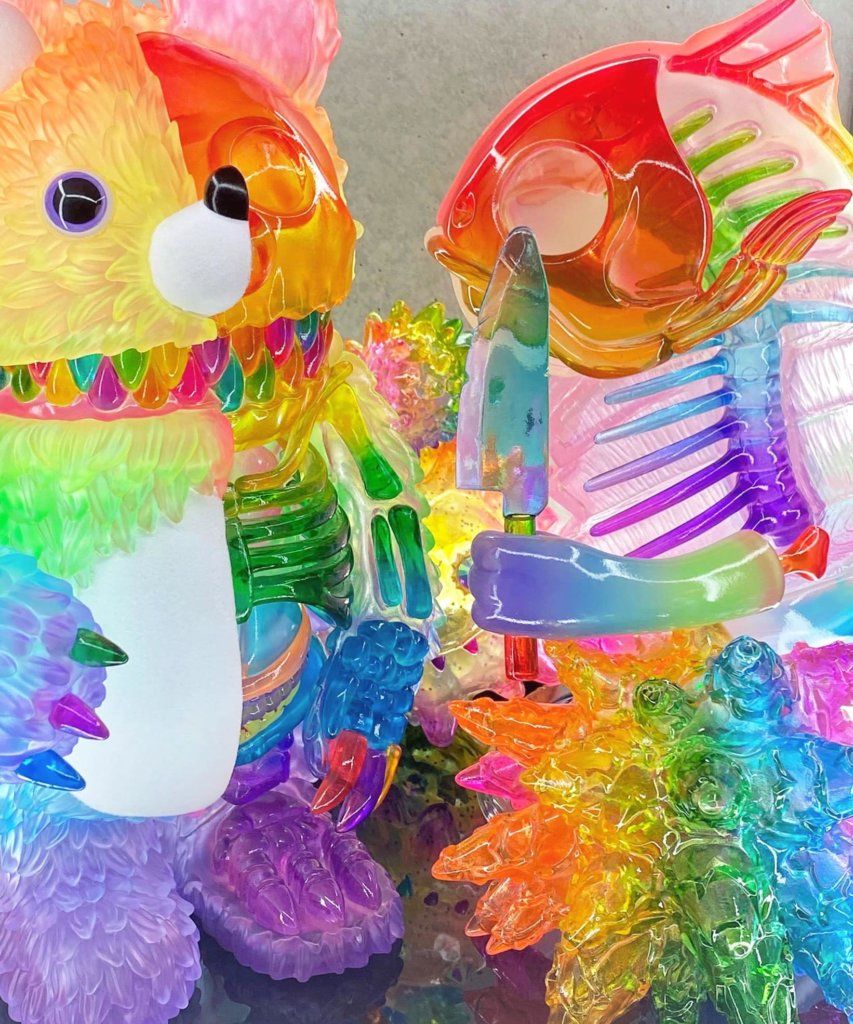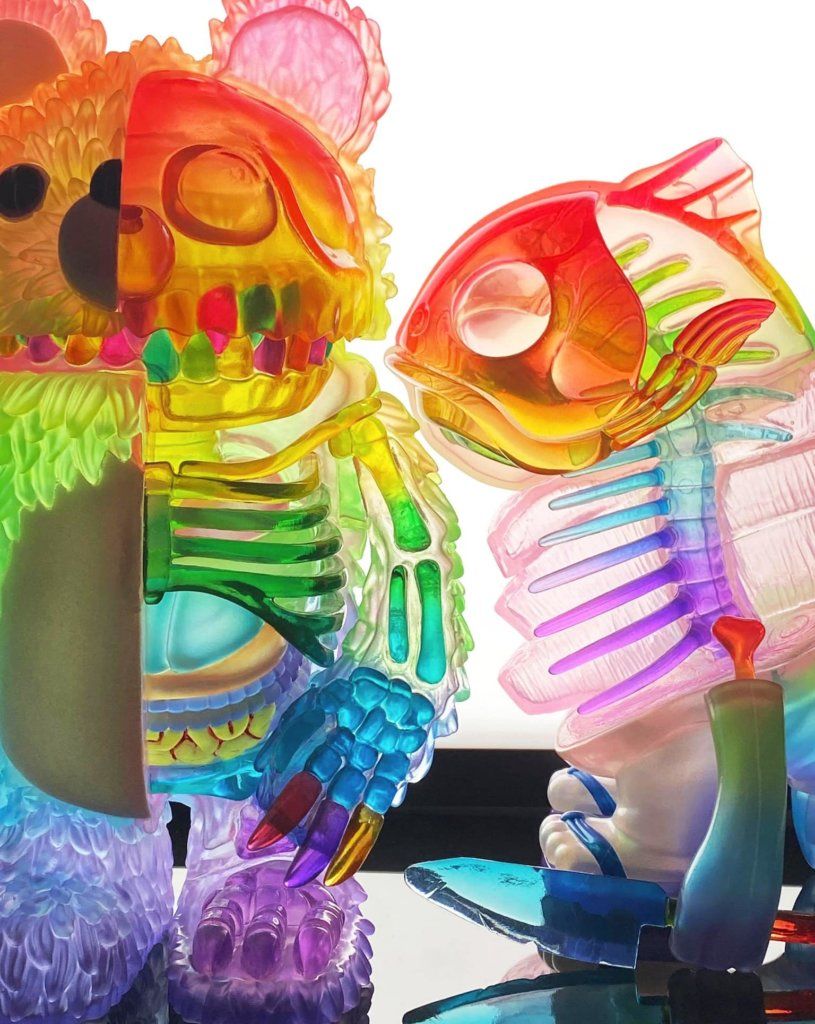 The third addition to the INSTINCTOY X-RAY series.
We have just completed the test sample and the release date is not decided yet. Again, I tried to convey the charm of this work in a short video. – INSTINCTOY
INSTINCTOY X-RAY X光片系列的第三刺客。
CHINO LAM × JASON FREENY × INSTINCTOY
ANATOMICAL MAGURO X-RAY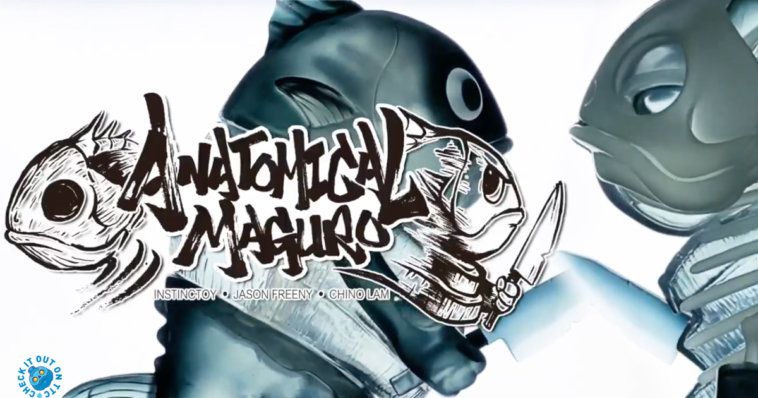 Jason Freeny redesigned and customized the Maguro Senpai, which is an original work by Mamemoyashi, designed by Chino Lam. The redesigned version will be produced by INSTINCTOY.
It is a triple collaboration project. Please stay tuned!! – 大久保博人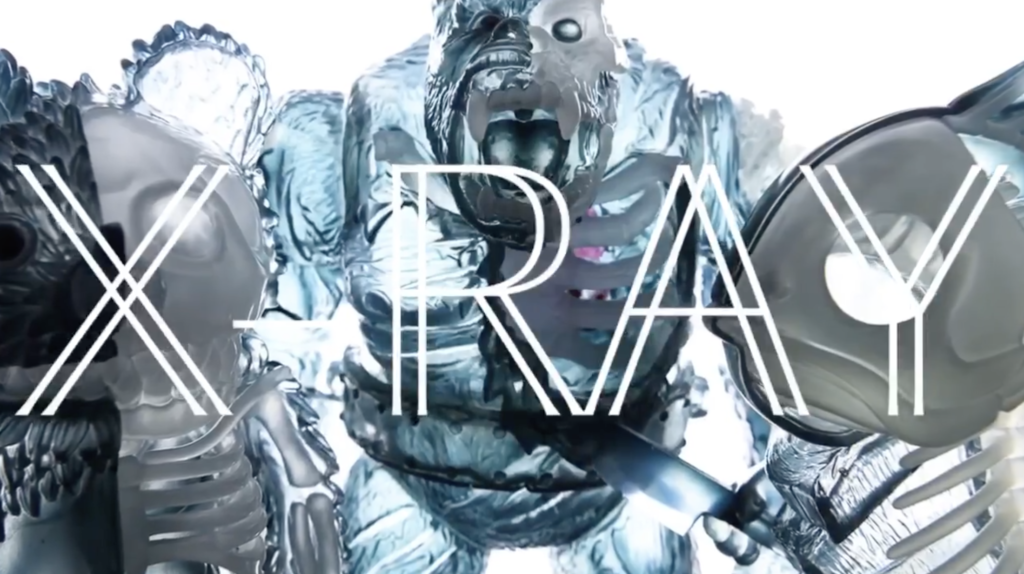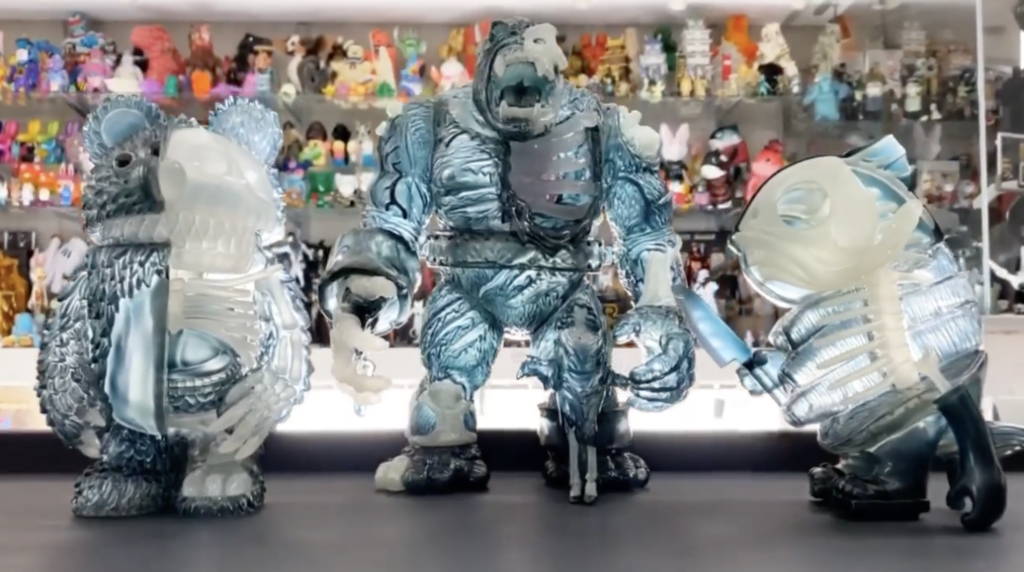 No ETA at this moment but we can't wait to see the final version.
That's not all that's coming, ICE LIQUID EROSION edition!!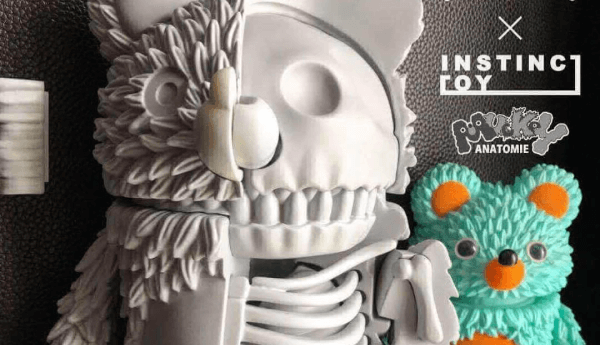 Mucky too.
Stay tuned for further info.
Jason Freeny www.moistproduction.com Facebook ,Twitter and Instagram.
Check out Chino's new account at Instagram.com/chinolamworkshop/
While we have your attention why not check out our A day with Chino Lam of 豆もやし社長 – mame moyashi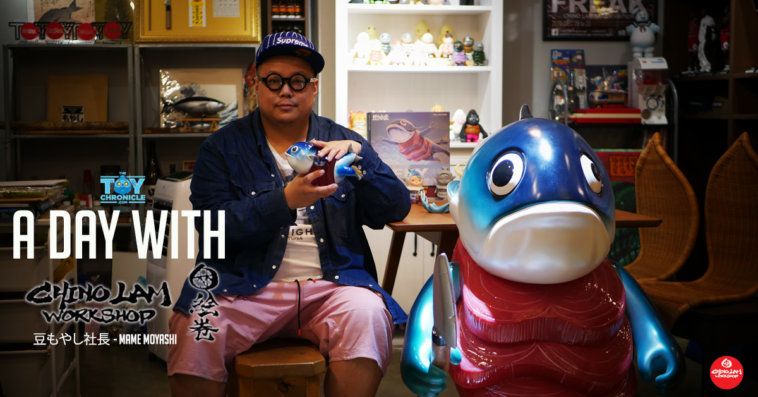 Follow Chino on his artist page HERE.
Find Mame Moyashi on Facebook.
If you want to get your Designer Toy news first, you should look to download our new TTC Mobile App. Designer Toy news direct to your smartphone. No dealing with social media algorithms.
It's FREE.