Some of you may have spotted the GID Scavenger Skull at Kathie and Brandt's latest show Outer Limits already. If you didn't, no worries. This is the wonderful piece I'm talking about: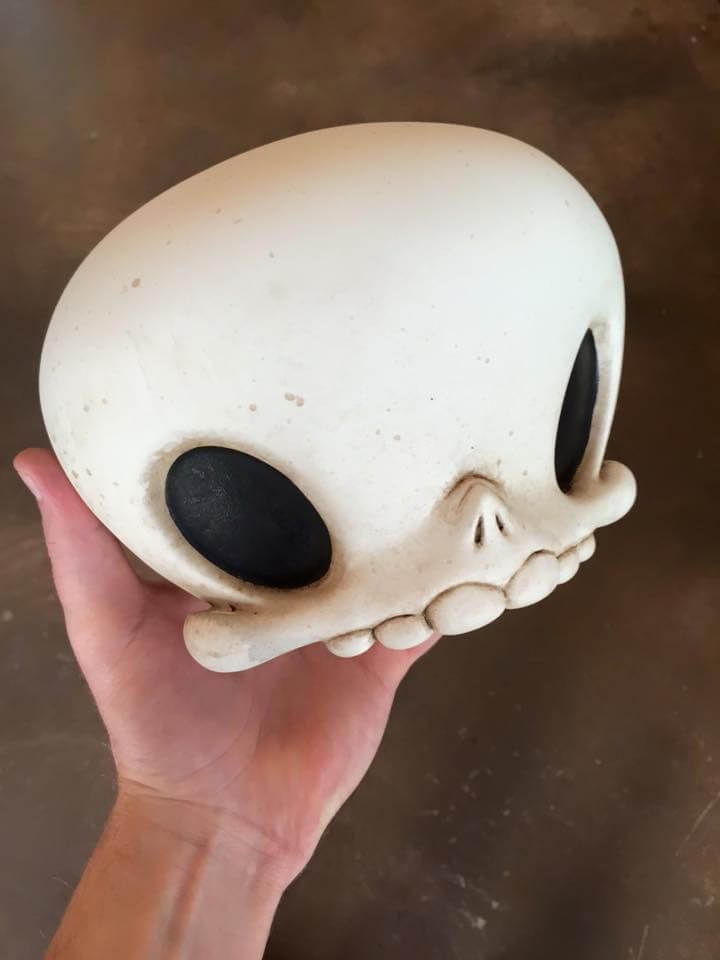 I love Skelves, so it doesn't come as a huge surprise to me that I like this mask as well. Although it's a skull, I think it's very cute. Plus it has one special feature that I really like: it glows in the dark! So you own a beautiful cream coloured mask during the day, and a lovely blue mask when it's dark.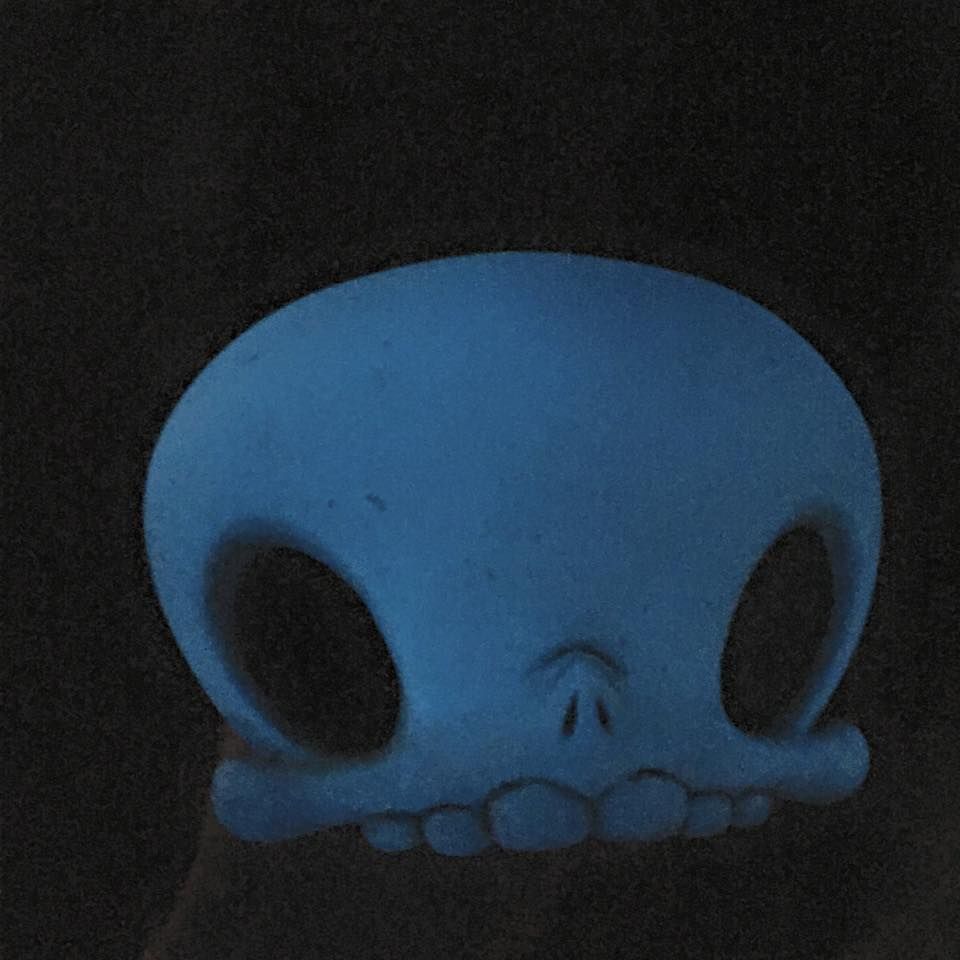 Now how to get this 6″ tall beauty you ask? Send an email to [email protected] and it can be yours for only $160. It's a small edition of only 20, so don't wait too long!