OMFG it's been born! What the hell are we on about? Paul Kaiju's GIANT Mockbat powered by the fine folks at Unbox Industries. Over the last few months, Unbox has been showing everyone the behind the scenes of the making of  Paul Kaiju's GIANT Mockbat. from the incredible scenes of pulling Paul Kaiju's GIANT Mockbat foot to assembling the head with the body. Its a must watch if you haven't seen it yet. Fans of  Mockbat or not it's a great way to see the small part of the process on how our collectables are made/ BORN in this case.

Thank you to Unbox for sharing these cool behind the scenes footage.
Even cooler news is "full reveal of Paul kaiju's Giant Mockbat that will be displayed at ToyCon UK this weekend!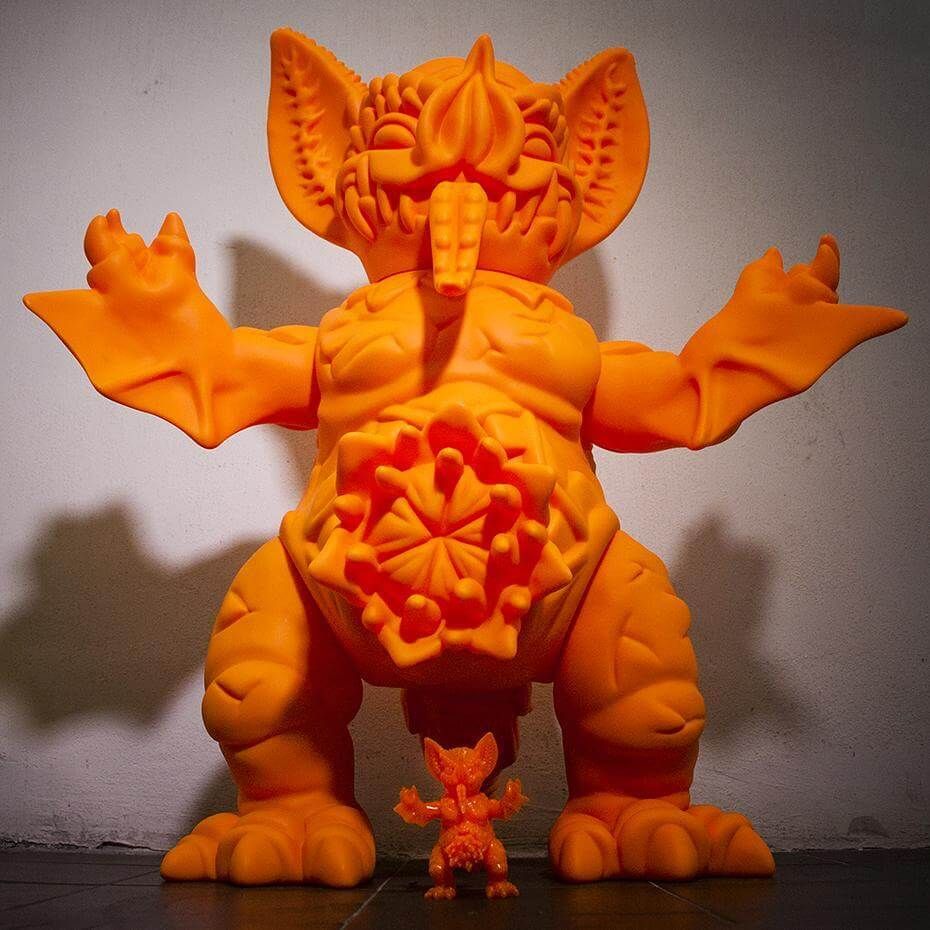 No info on the release date but stay tuned for further updates.
UNBOX Booth #18 
See you all April 29th and 30th.
SAT, 29 APR 2017, 10:00 – SUN, 30 APR 2017, 17:00 BST
Buy tickets now at http://www.toyconuk.com/buy-tickets
You can find all the LIVE streams via our Facebook Page https://www.facebook.com/thetoychronicle/ give us a like if you haven't already, a like goes a long way.