Carlo Cacho aka Wetworks is starting 2018 with an all-new vinyl figure! Meet "Foxy in Kawaii" a new character whos in harmony with nature. Wetworks signature style with the little round hands, already in the manufacturing stages, Wetworks has now shown what a finished Foxy will look like. Self-produced from Wetworks vinyl figure coming your way in 2018! Foxy whos love wildlife and exploring the world is looking for a companion in YOU.
Foxy should stand proudly at approximately 6in tall and will be in a blister packaging.
Now ETA on a pre-order/ release but stay tuned and we will update you as soon as possible.
Before you leave us, checkout Wetworks x YOII x ARA's latest project below.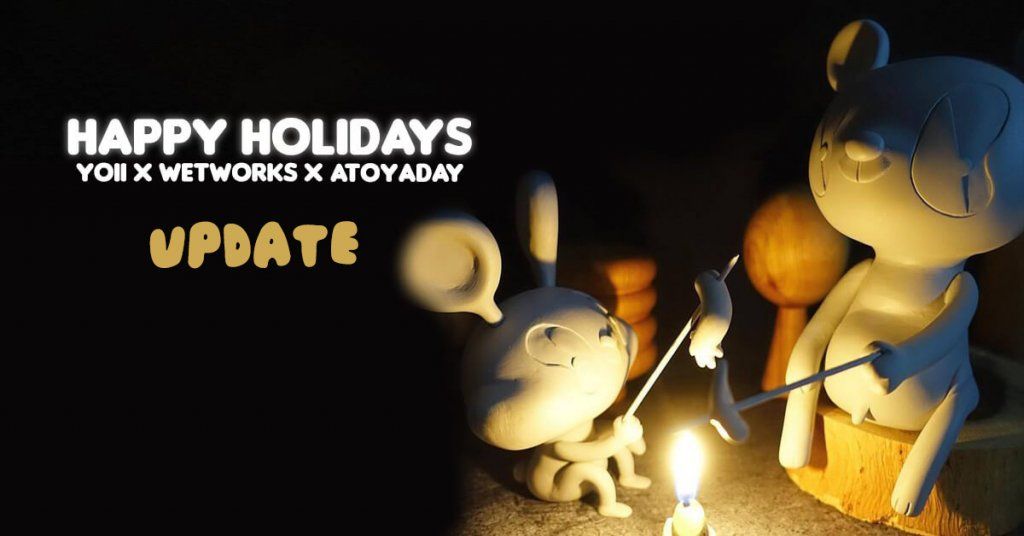 Be sure to check out our Artist Spotlight Article on Wetworks HERE and you can contact him Via Facebook HERE and give him a follow on his Instagram.