A couple of day ago we found out about Exhume by trace Goodwin the mastermind behind Creature Maker Toys (read HERE). We were instantly hooked and we promised you to keep you update. Well, the time is now! The 10″ inches tall sofubi beast is now available to pre-order at www.creaturemakertoys.com.
We simply love this sculpt,  featuring 2 different chest, allowing the head and torso of to be rotated to reveal a new torso or head. Also 6 points of articulation.
In this. first pre-order its available in two different casts, the blank red (we've seen previously) and a glow in the dark (our favourite).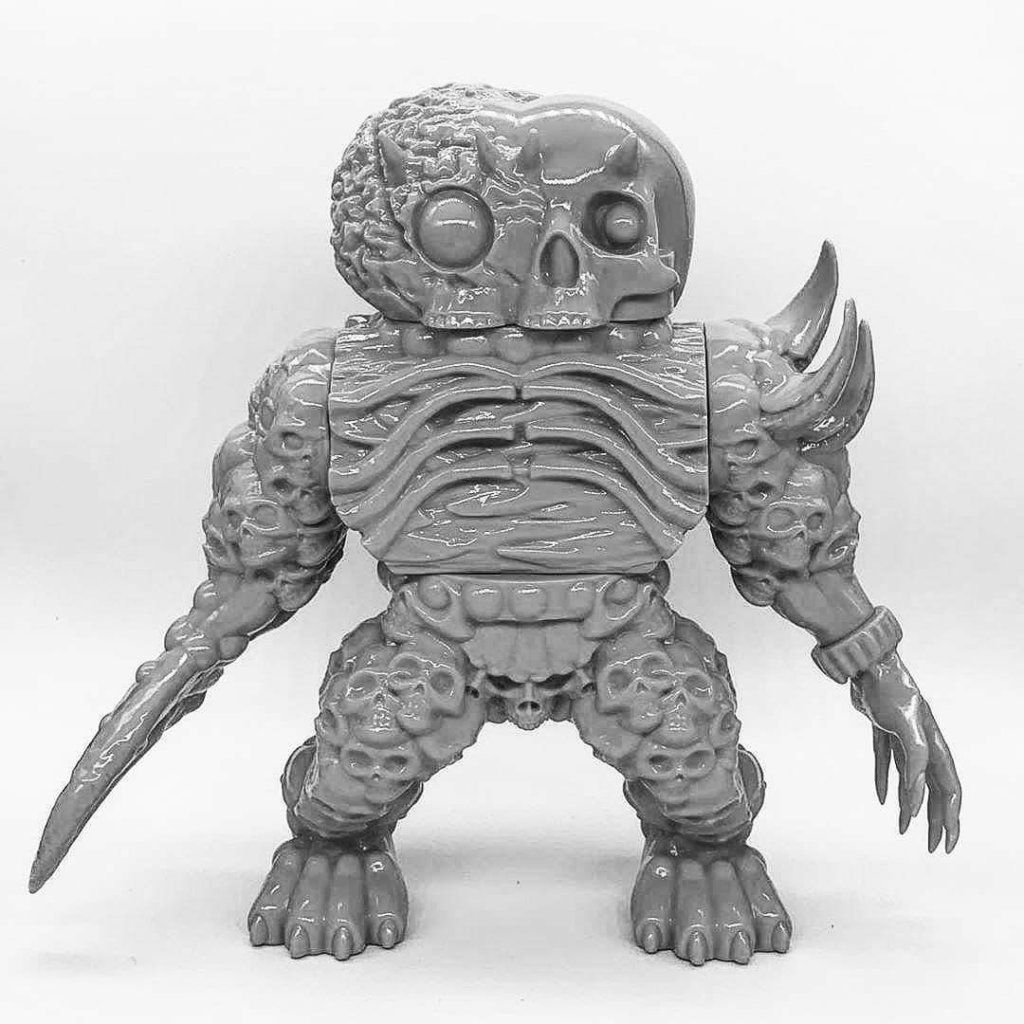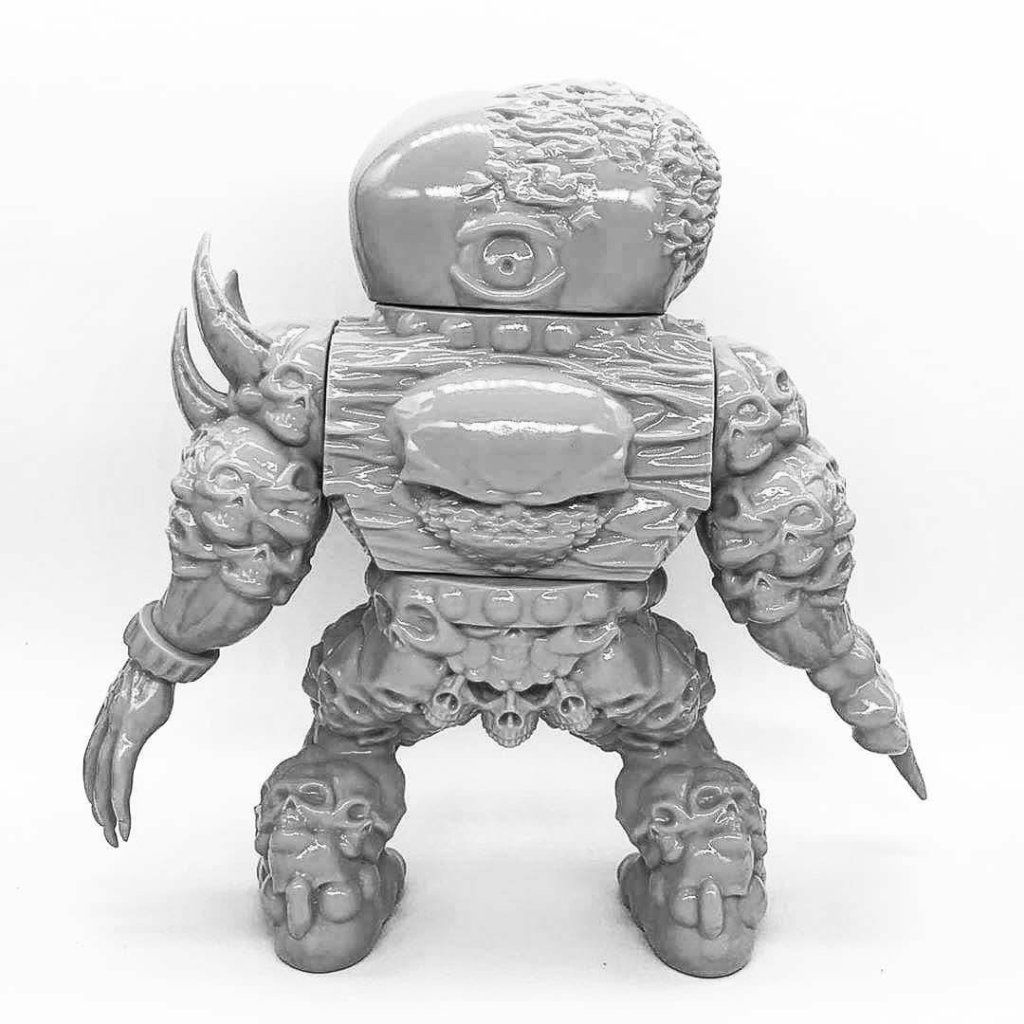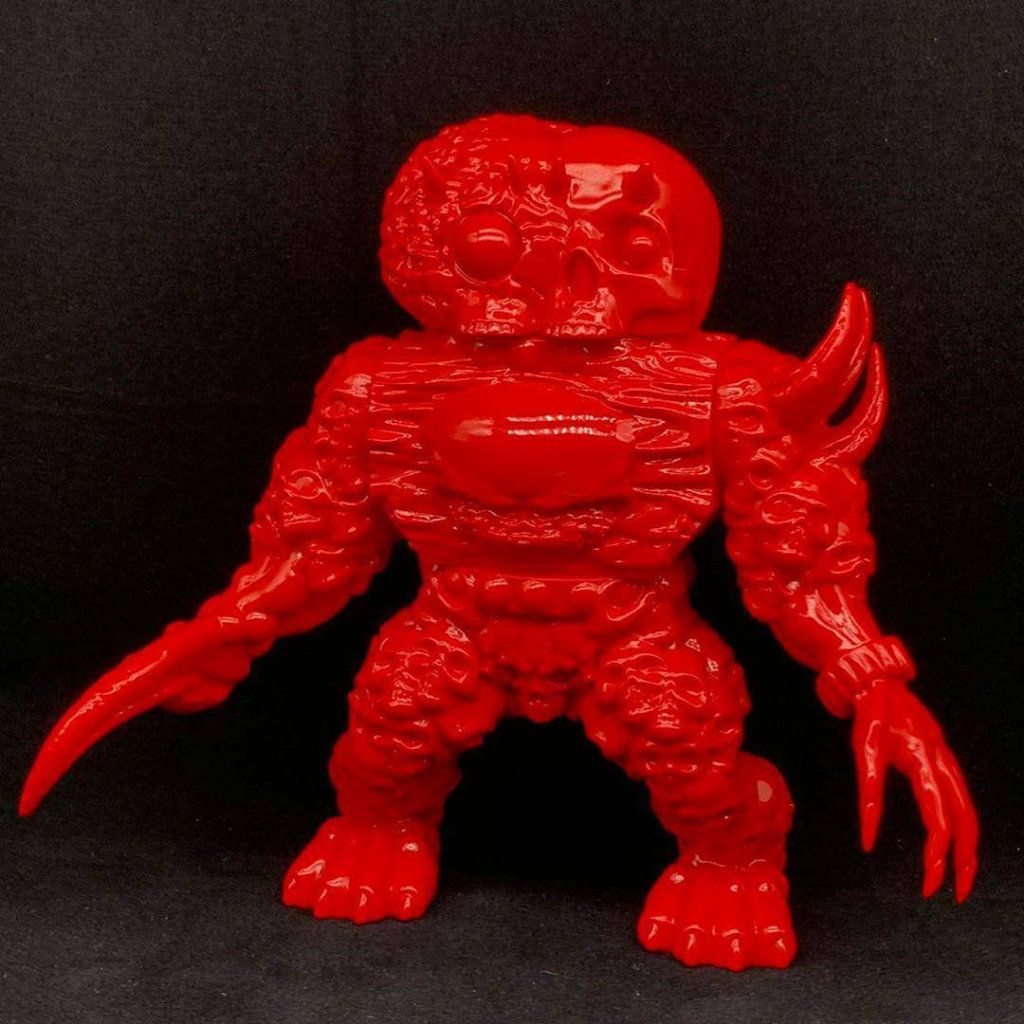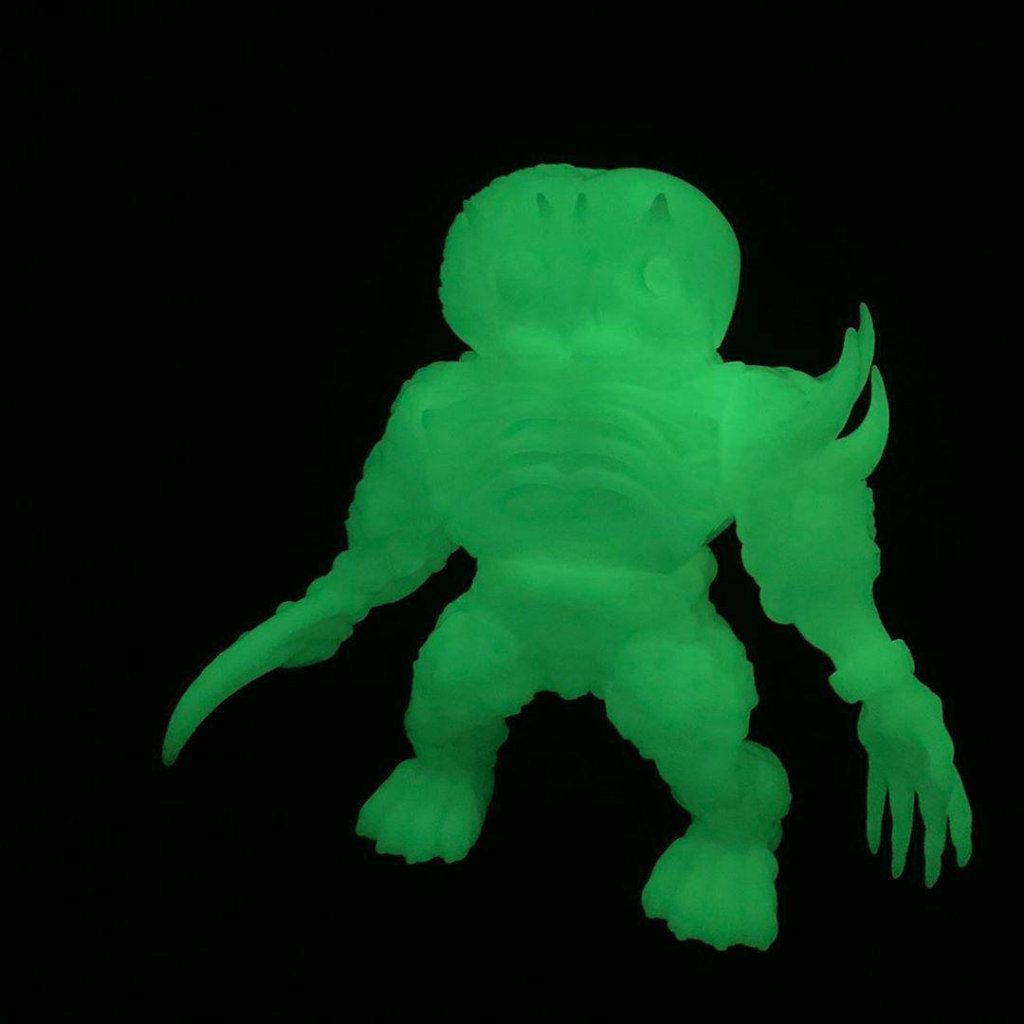 Already available to pre-order at creaturemakertoys.com.
Follow Creature Maker Toys INSTAGRAM and creaturemakertoys.com.