WOW, this release from Kenny Wong aka Kennyswork x Instinctoy is driving us batty! All ready for Halloween season and EROSION MOLLY dressed up for the occasion.
EROSION MOLLY HALLOWEEN PARTY features Molly wearing a Halloween costume. The body is covered with black flocking on the costume. The design image based on the Halloween inc which is also an INSTINCTOY image with a ?Black × Red Eyes? colour scheme. Instinctoy painted teeth on both sides of the mouth, to make it look more like a charming devil. The claws and teeth have a colourful design, to give the impression of a Halloween Party. There is another pumpkin head from HALLOWEEN inc that is interchangeable with the head of this figure, so customers can enjoy this design in two ways.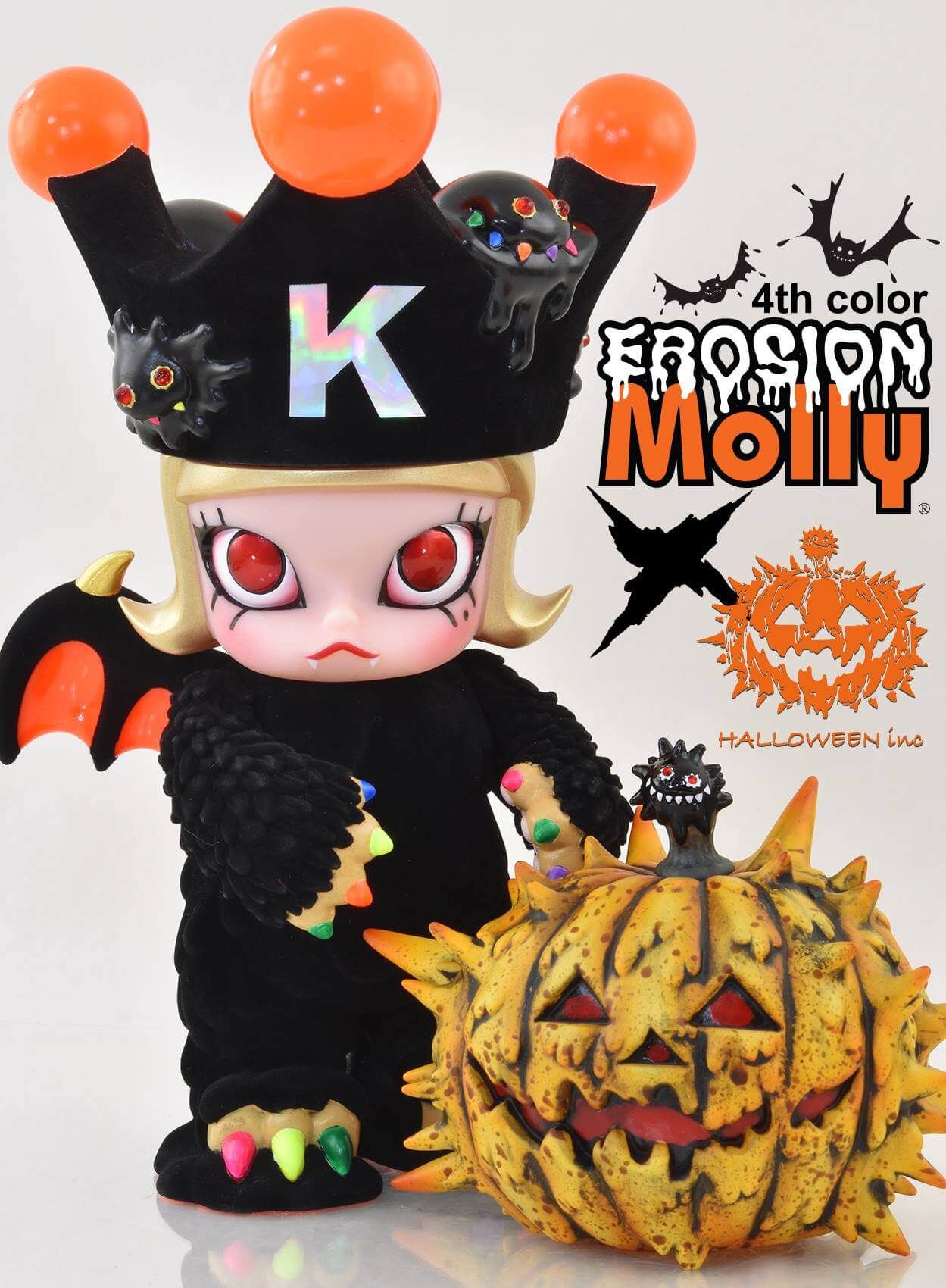 This edition is limited to 300 pcs. Before the official release in October (look out for the details coming soon. Instinctoy will have a special early pre-order release at the STGCC INSTINCTOY Booth?No.A136&138?in Singapore. Only 50 pcs will be available at STGCC.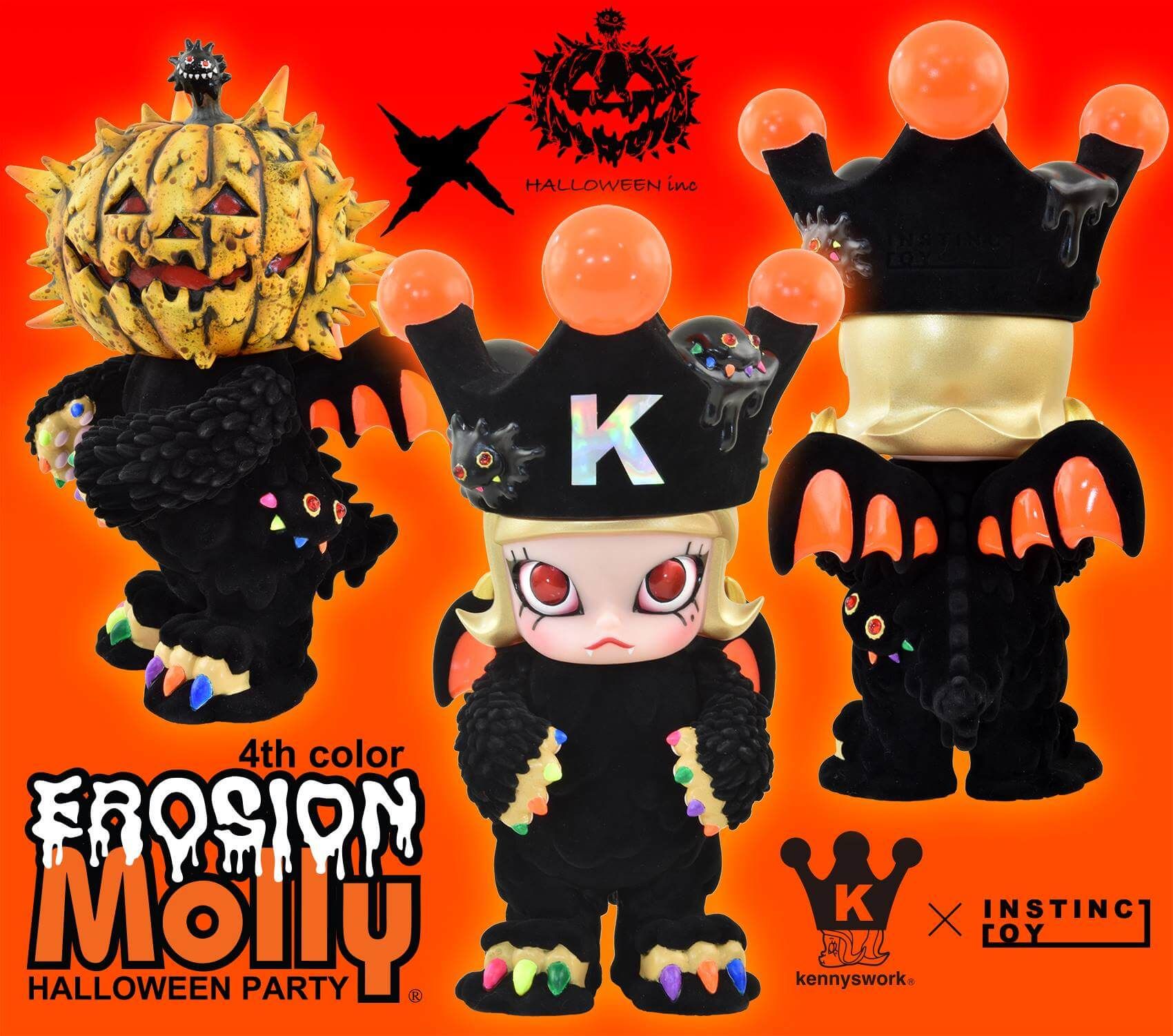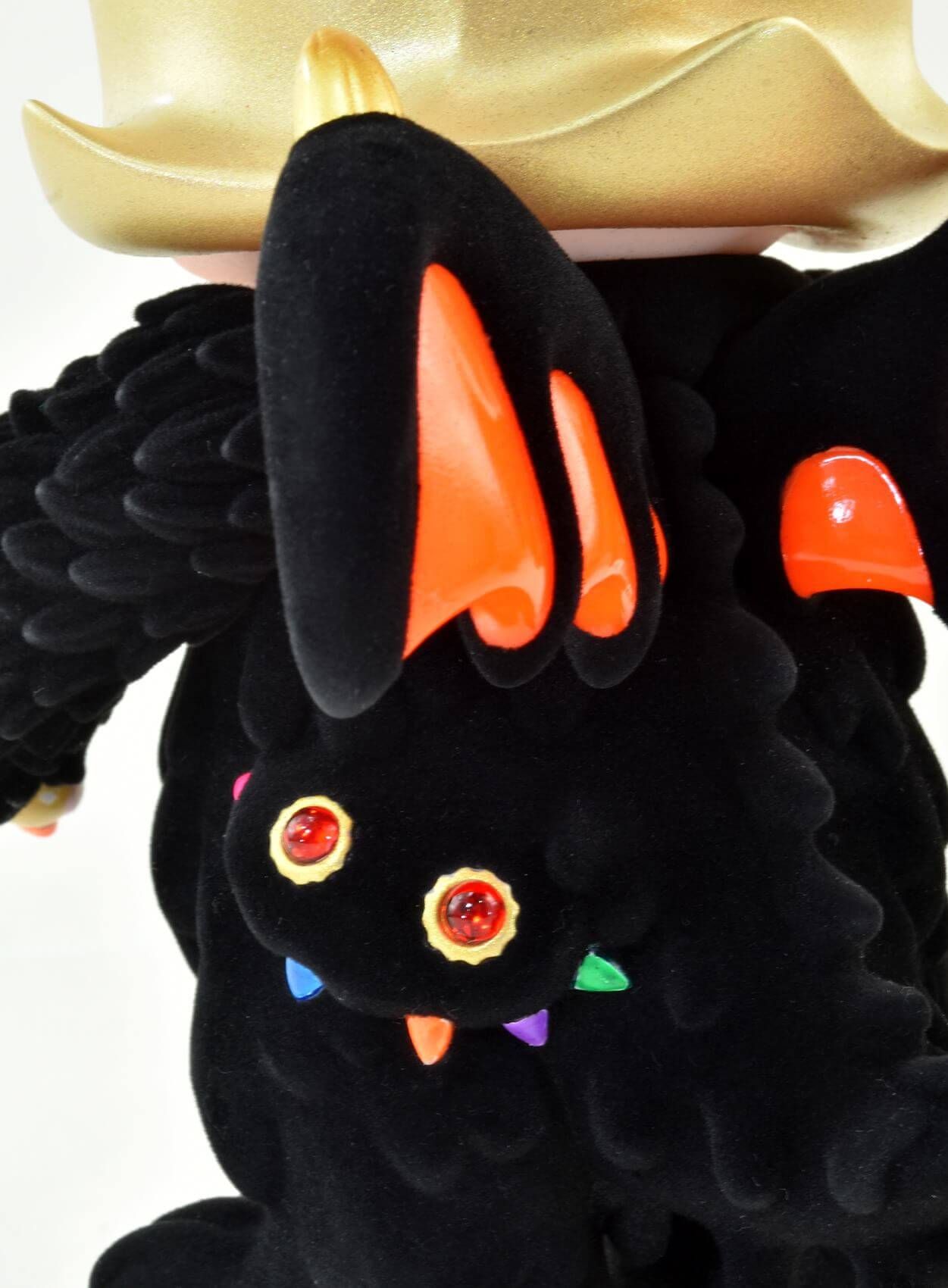 September 9th – September 10th
Marina Bay Sands
10 Bayfront Avenue, Singapore 018956
Ticket information http://www.singaporetgcc.com/Tickets_Merchandise/
Pre-show advance purchase: 1-day ticket @ S$19 | 2-day @ S$28
At-show purchase: 1-day ticket @ S$21 | 2-day @ S$30
http://www.singaporetgcc.com/ for further info.
Find Kenny on Facebook, Instagram, Twitter and http://www.kennyswork.com/
Facebook Fanpage WeLoveKennysWork