Patrick Wong is proud to announce the release of his latest resin sculpture entitled "Emblem of an Abstract Riot no.2". The artwork further explores the theme of failure in protest, riot, and revolt common in many of the art toys and customs from the artist in recent years. It is also the followup piece to the 2015 released resin sculpture "Emblem of an Abstract Riot". We love return of the tongue and cheek of the use of Molotov, replacing the with Micky and Pepsi bottle with Duff and Homers hand, HA.
Cast in solid urethane resin and features an extinguished wick within a molotov cocktail, the piece riffs on The Simpsons cartoon with various elements appropriated directly from the show.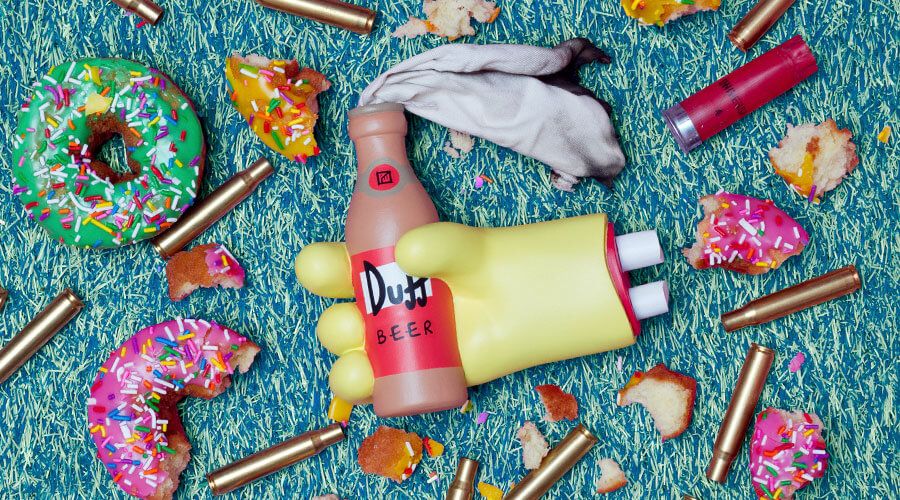 "Emblem of an Abstract Riot no.2" measures 6 x 6 x 3.75 inches. Available to order through the artist's webshop http://patrickwong.bigcartel.com, the handcrafted resin art-multiples are priced at $200 and available for a limited time.
Stay in contact with Patrick Wong Via Website,  Instagram  and Twitter.
(info and media from Patrick's press release)