We hope you have had an enjoyable Easter Sunday? As the day draws to a close, there is one last Easter Skull Hunt to enjoy courtesy of Paper + Plastick!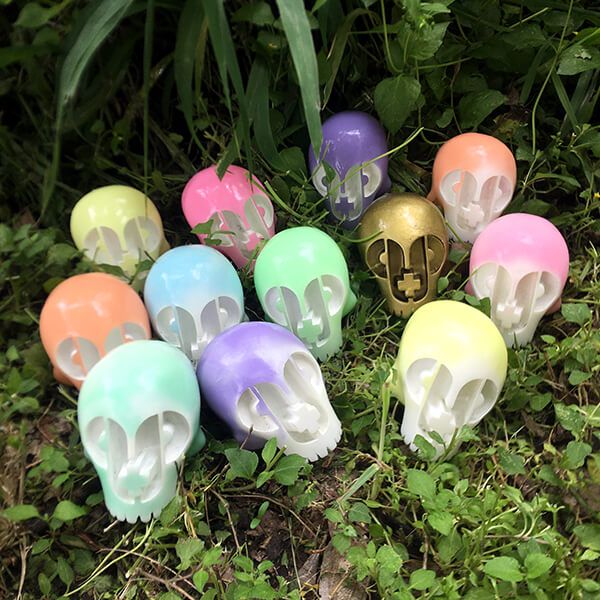 Twelve P+P skulls, each with a different Easter egg inspired colour variant, will be available from 8pm BST tonight. Each one is blind bagged and priced at $30 each. There will be ONE golden skull to be found, find the golden egg and win the rest of 2020 toy drops (not including subscription releases). Prepare to hit that F5 button, as these will go fast AF!
---
Paper + Plastick Social Media
Facebook: https://www.facebook.com/PaperAndPlastickRecords/
Instagram: https://www.instagram.com/paperandplastick/
Twitter: https://twitter.com/paperplastick
---
If you want to support The Toy Chronicle, we have a number of options available to you. We have started to stock a wide range of releases that we think you will enjoy. Ranging from production pieces from Superplastic, to original pieces from our favourite artists. Purchasing one of our pins also really help. A quick, cheap way to also support the TTC is by making a small donation. These can all be completed below through our online shop. We appreciate all the support! Thanks!