Justin Jewett aka Hateball Toys is back with his extremely popular Duck Wolf [Tribute] soft vinyl figure. Originally released about a year ago, now appears with the same shape we love in a brand new glow-in-the-dark body!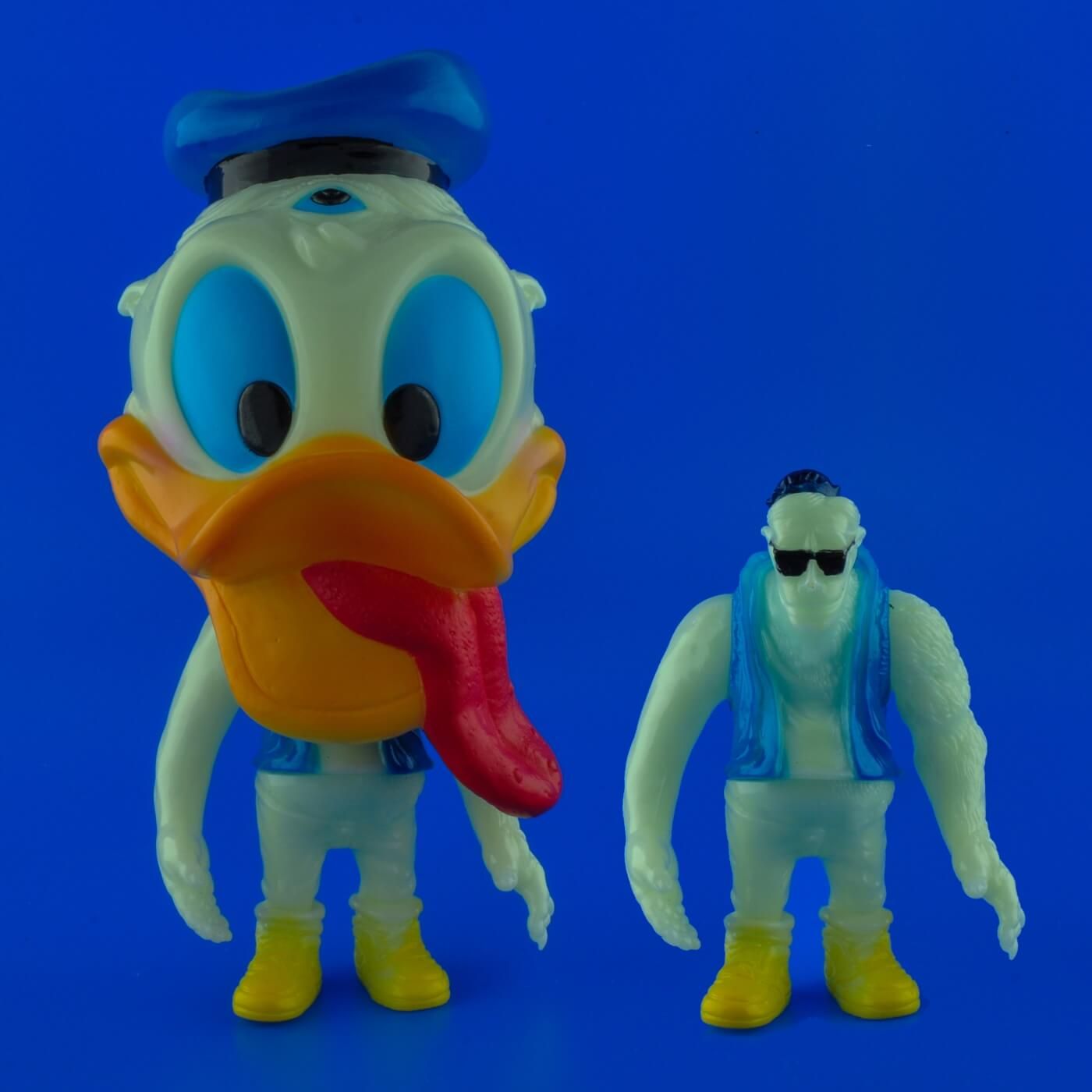 The hypothesis has always been that I want to create toys that would trigger my lust as a collector. This is clearly a blatant example of that: I collect Donald Duck toys. I like them better the weirder and more difficult to acquire/trace they are. I want them to be happy-feeling—I'm not the biggest fan of 'Angry Donald'—and I want them to ladder up into the larger gestalt of my collection. Be weird but fit in. Hide in plain sight.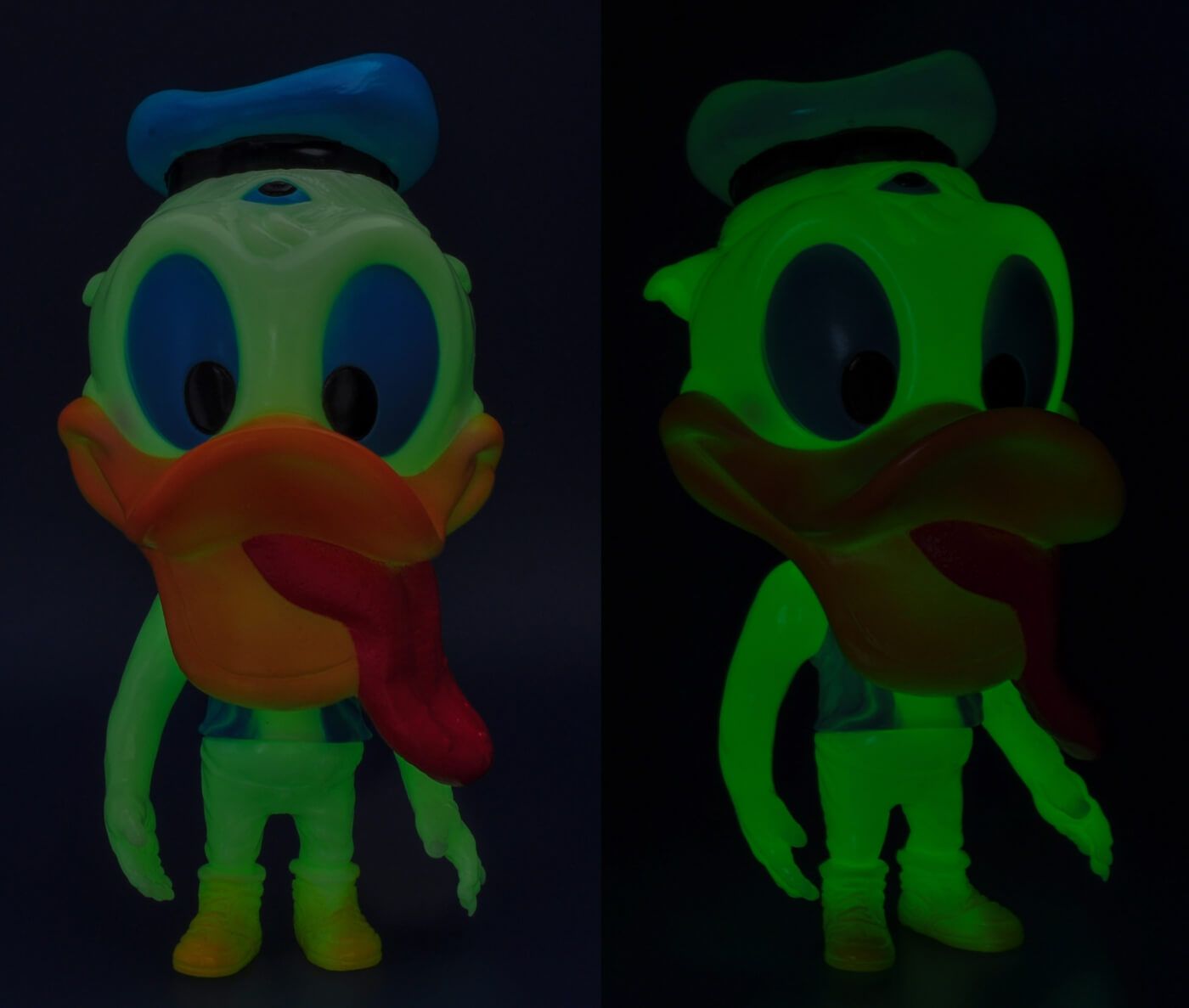 Kitbashed  cast in glow in the dark soft vinyl, Comes with magnetic duck mask measuring 6.5″ tall.
Each figure will set you back $65, comes with zine, patch, stickers, and a 3/4″ enamel pin.
Pre-orders now open HERE until 1/8/18.
[box title="Important Details"]
Price :65$.
Release date/time: Pre-orders now open until 1/8/18.
Link to Site: http://www.hateball.com/product/duck-wolf-tribute-redux.
[/box]
Follow Hateball Toys Instagram, Twitter, Tumblr.