DREAM ON STUDIO returns with the famous Chiwen for a brand new blank run. A hybrid fish and dragon kaijum CHIWEN is one of the 9 sons of the dragon in the Chinese mythology and now he returns in a beautiful blue cast;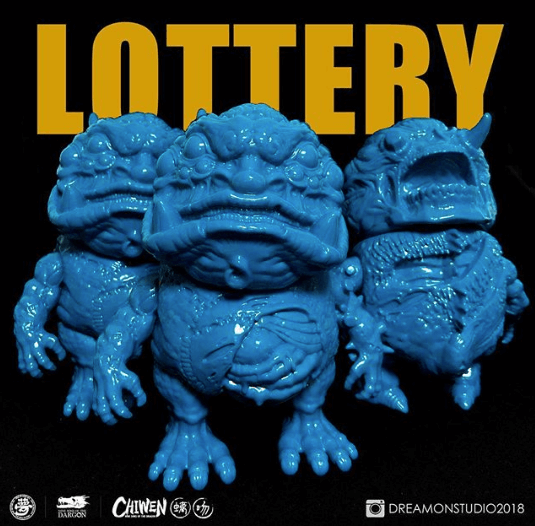 A limited run of 15, available via lottery. To enter email [email protected] with:
Subject: Blue CHIWEN Lottery
Name
Full Shipping Address
Zip code
Phone Number
Paypal/Alipay
Instagram ID
Winners will have the chance to purchase it for 120usd + shipping. Lotto closes Oct 15, 2018. 24:00 (HK time).